Best
Business Franchise

| Side by Side Reviews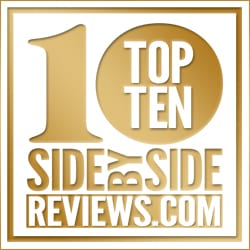 Owning your own business franchise can be both challenging and exciting. When it comes to finding the perfect business franchise, comparing vital details like investment requirements, support, etc. is crucial to finding the perfect opportunity to fit your personality.
We have gathered information on the top 10 business franchise opportunities including user reviews and tips in an effort to make it easy to find the best possible business opportunity.
Business Franchises Buying Guide & Reviews
Today, more people are venturing out and starting their own businesses than ever before. Choosing this path comes with a lot of hard work, risk, and difficult decisions. Although many people enjoy starting from scratch; for those who would prefer to hedge the risk, franchising can be a great option.
A franchise is defined as "A type of license that a party (franchisee) acquires to allow them to have access to a business's (the franchiser) proprietary knowledge, processes, and trademarks in order to allow the party to sell a product or provide a service under the business's name." Many people have a misunderstanding that purchasing a franchise is the same as buying into a business, but this is not the case. As a franchise owner, you operate your business but you have the rights to sell a certain brand of product or service. Take insurance, for example, there are many independent insurance agents who fully own and underwrite their own insurance agencies. On the other hand, a State Farm agent is franchised to sell State Farm insurance products; of course, this agreement comes with guidelines and prophet sharing stipulations.
If you are considering buying a franchise, there are certain matters that you want to take into account before signing on the dotted line. In order to make sure that you are making the right franchise decision, consider the following important factors:
Profitability – If you're considering buying a franchise it is (most likely) not because of your incredible passion for Papa Johns Pizza. You're probably making this investment because you want to leverage the use of a brand name in order to earn a return on that investment. Simply put, you want the franchise to be profitable. Before purchasing a franchise, make sure you have done significant research into how profitable similar businesses have been in the past. Also consider market conditions, competitors, and the percentage of the profit that will go to the franchisor.
Growth Potential – After narrowing down the list to the franchises that will be the most profitable, growth potential should be considered next. As consumer preferences so do markets; these changes could have big implications for your franchise. Just like an investment in a stock, the goal is to buy into a company with high growth potential. For example, due to changes in consumer preferences, there is an increased demand for healthy convenient food options. With this in mind, buying a Pita Pit or Subway franchise may be better than McDonald's.
Guidelines – Many franchisors impose very strict guidelines on their businesses. They regulate how you can market and sell your product, where your store can be, and much more. If personal creativity is important to you, then you want to consider what type of guidelines the franchisor enforces.
On the other side of the coin, most franchisors offer a lot of help in getting the business running. Oftentimes, proven systems like software and marketing systems are put into place that helps franchisees succeed. If you want the ability to choose every minute detail, make sure you choose the right franchise that allows you to have that freedom.
As franchises become increasingly popular, evaluating these key factors will help you succeed in purchasing the right franchise.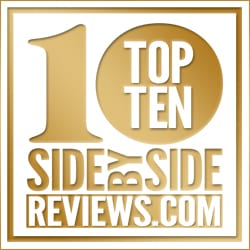 Is Your Business in our Top 10? Brag about it and post your Top 10 Badge on your website.
Find and compare the top ten business franchise opportunities and read customer reviews from these and other real people. Help us rank the best franchises and write your own review. Simply share your experiences at the bottom of this page.
Request Side-by-Side Business Franchise Quotes to Compare and SAVE BIG
Which company, product or service do you think is BEST? WORST? Write your review here.