Best
Business Phone Service

| Side by Side Reviews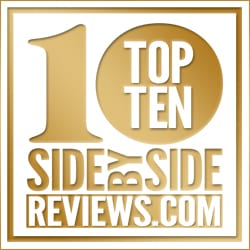 Many companies offer discounted business phone service plans, and having one company for both needs can be less of a hassle than communicating with two different companies on two different schedules. When it comes to finding the right plan for your business, comparing quotes and features is crucial to getting a top-quality product for the lowest price.
We have gathered information on the top 10 business phone service providers including user reviews and buying tips and made it easy to find the best price from companies in your area.
Business Phone Service Buying Guide & Reviews
At this point in your career, no doubt you understand the value of communication. In fact, you know that without communication nothing functions. Your office, your clientele, and anything you are involved in doesn't happen effectively if communication falls through. That's why it's so important to have a reliable phone service you can count on to be there when you need them the most.
Just like in your personal life, your business has two options when it comes to business phone service – landlines and cellular service. When it comes to cellular service, it's best to stick with a national carrier rather than a local one.
While a local carrier may have lower costs, the reliability of a nationwide network is going to benefit you and your team (large or small) much more than a smaller carrier with a limited cell coverage in the area. If you're a smaller business, you may not have much need for travel, but if and when you do travel you're going to want to have a network that has your back wherever your business takes you.
On the opposite side of the spectrum, often times a local provider is a great solution for your business landlines. National providers can be much more expensive than a local ones, and local ones often are partnered with other local businesses already so it is easy to get an idea of what they can offer based on what they do for those businesses. However, the less expensive option isn't always the best solution, so it's important to consider all of what the companies have to offer.
Here are some things to look for when it comes to business cellular phone services:
Discount Packages – If you can save some money, why not? Many companies will offer discounts based on how many lines you are activating or what equipment you are purchasing. Verizon offers discounts after five lines on all sorts of services.
Consultants – For business packages, some wireless services offer a dedicated consultant or consultant line where you can speak with an expert in business needs and how that company can help you move forward.
Shared vs. Individual Data Plans – Does your team love to use data? Is it crucial for each member to use a significant amount of data? It may be best to get an individual plan for each member. However, if data isn't a big deal and isn't used much, your team could be on a shared plan that may save you money in the long run.
Here are things to look for when it comes to landline phone service providers:
Cost vs. Services – Simply put, the cost is not always the determining factor. The less expensive option may be less expensive for a reason – it may not offer everything you are looking for. National carriers may offer more services that you need at a slightly higher cost. Don't settle on a service simply because it costs less.
Reliability – This could also be for cellular services when comparing national carriers to local carriers, but the same thing applies to landlines. Is the provider reputable? Do they have the reviews and statistics to back up their claims? You don't want to sign an agreement only to later find out they don't have a reliable network.
For most companies, you will have to decide on a solution for both landline and cellular. Many companies offer discounted bundle plans, and having one company for both needs can be less of a hassle than communicating with two different companies on two different schedules.
Top Business Phone Service Reviews  
1-AT&T
AT&T Inc., or the world's largest telecommunications company and provider of mobile telephone services in America. They are headquartered outdoors Whitacre Tower but have their Delaware registration at an address inside Dallas' downtown area business district.
Cfo:

 
Pascal Desroches
att.com
Founded:

 
October 5, 1983,

 

Delaware
Revenue:

 
171.8 billion USD (2020)
Subsidiaries:

 
AT&T Communications,

 

DIRECTV,

 

Cricket Wireless

,

 

MORE
2-Bell South
For over 30 years, BellSouth has been a telecommunications juggernaut. They've maintained their position as one of America's leading providers with innovations like 3G and 4G LTE wireless technologies that have made cell phones more powerful than ever before.
After AT&T split in 1984, BellSouth was the last of their Regional Bell Operating Companies to keep its original corporate name and logo.
Headquarters:

 
Atlanta, GA
Key people:

 
F. Duane Ackerman, Chairman, and CEO
Number of employees:

 
63,000
Smtp port:

 
465
getmailspring.com
3-MCI
MCI Communications Corp. (formerly Microwave Communications Inc.) was a telecommunications company that provided long-distance telephone services from the late 1970s to the early 1990s and played an integral role in regulatory changes which led up AT&T Corporation's monopoly over the communications industry.
As one of the first Email servers on earth, their MCI Mail service launched in 1983 became a staple for many people living outside Manhattan or other large cities where access was limited at the time due to its size – about 50 million email addresses were created during the initial offering period alone! And when it came online gambling market.
Headquarters:

 
Ashburn, VA
Parent organization:

 
Verizon Communications
Founders:

 
William G. McGowan,

 

John D. Goeken
4-Qwest
Qwest Communications International, Inc. was a large United States telecommunications carrier that provided local service in 14 western and midwestern U.S states Arizona, Colorado (CO), Idaho(ID), Iowa(IA); Minnesota (MN), Montana(MT) Nebraska (#NB-) New Mexico NM North Dakota ND South Dakota SD Utah UT Washington WA Wyoming WY]. On April 22nd of 2010 CenturyLink announced they would acquire Qwests network operations for $1 billion with completion occurring on top earlier than anticipated.
Qwest provided telephone, internet backbone data services, and digital television in some areas. It operated three segments: Wireline Services which offers local voice-over long-distance calls as well access for wholesale customers; Wireless service offering Packet-based wireless broadband products such as Dish Networks' SlingTV bundle or cable TV through e HBO GO application store etc., Other segment involves anything else not included above but is related somehow
Number of employees:

 
30,000 (2010)
Parent organization:

 
Lumen Technologies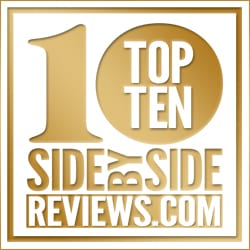 Is Your Business in our Top 10? Brag about it and post your Top 10 Badge on your website.
Find and compare the top ten business phone service providers and read customer reviews from these and other real people. Help us rank the best phone service plans and write your own review. Simply share your experiences at the bottom of this page.
Request Side-by-Side Business Phone Service Quotes to Compare and SAVE BIG
Which company, product or service do you think is BEST? WORST? Write your review here.
Best Business Phone Service