Best
Color Copiers

| Side by Side Reviews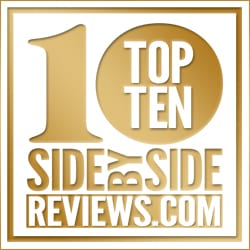 When it comes to finding a Commercial Color Copier for the office comparing quotes is the key to getting a top product for the lowest price.
We've gathered information on the top color copy machines, user reviews, buying tips, and made it easy to get the best price from companies in your area.
Before you make a color copier purchase for the office be sure to download a free in-depth buyer guide for commercial color copiers and get a side by side comparison chart. Simply tell us what your copy machine needs are (less than 1 minute), then download your chart to review key features from multi-color copy machines, and then get matched with local suppliers who can offer you competitive price quotes in minutes. Get Your Buyers Guide and Compare Prices Now
Commercial Color Copier Buying Guide & Reviews
Years ago, the color copy machine was one of the most expensive, complex, and arcane pieces of equipment in the office. The average secretary or administrative assistant would watch on in awe as trained and authorized users worked the machine's reproductive magic. Nowadays, copiers are far more commonplace and most people know to use them (most of the time), but the buying process can be just as daunting.
Not to worry. Here's a breakdown of the three features common in the commercial color copiers available for your modern office or place of business.
Digital Color Copiers
Non-digital copiers use either a stationary flash or a sliding bar of light to make a single copy, with multiple copies requiring multiple flashes of light or time-consuming scans (that familiar moving glow and whirring sound your current copier likely produces). Digital color copiers take a digital scan of your documents and then store the digital image. They can print multiple copies quickly and easily from this digital file, with fewer moving parts (read: fewer things that might need maintenance) and with less time standing at the copy machine and waiting. Though they used to be up to 50% more expensive than traditional color copiers, digital copiers are now right in the same price range, and many offer the same multifunction capabilities businesses have come to depend on.
Network Color Copiers
The "multifunction" moniker tells you what you can do with your commercial copier, and the "digital" label tells you how it gets things done. A "network" copier tells you how you can communicate with your commercial copy-making machine. Specifically, it lets you know that it's possible to connect your copier to your business's local network and enable wireless printing, copying, and control from any connected and authorized computer. If multiple users need access to the copy machine from various places in your office, a copier that connects directly to a local network is the simplest and most reliable solution. Security settings should make it easy for you or your IT administrator to control access and prioritize jobs as needed, and remote capabilities can be set up to allow authorized users access even when they're out of the office. Sending, printing, and copying documents really hasn't ever been easier.
So now you can go shopping for your commercial multifunction digital network copier and know exactly what you're looking at. Once you know the lingo, it's pretty simple.