Best
Commercial Generators

| Side by Side Reviews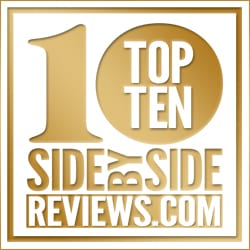 When it comes to finding a Commercial Generator comparing quotes is the key to getting a top product for the lowest price.
We've gathered information on the top 10 commercial generators, user reviews, and buying tips, and made it easy to get the best price from companies in your area.
Tips on Buying Commercial Generators
Power outages due to technical faults or storms or tornadoes aren't uncommon and they can leave a business in a wreck without a moment's notice. For any business or company, electricity is essential to run day to day errands. From a manufacturing company that needs power to consistently meet consumer demands to a small-scale business that needs access to computers and the internet at all times, electricity is a must.
Thus, in order to ensure that your business or organization never suffers losses because of any accidental or unstoppable power outage, getting commercial generators or standby generators is a must. Usually, a blackout would last for longer than just a few hours, and thus, spending a few bucks on a good commercial generator would prove to be cost-effective as it would help you in remaining productive even when an essential component of life in general and businesses, in particular, goes missing.
However, when going out to buy commercial generators, you will come across a wide variety of choices. Whether to go for a gasoline/diesel-powered generator or propane/natural gas-powered one, whether to go for one large unit or a couple of smaller ones and other similar queries will prop up when you hit the market.
Each company or business has different power needs and that is visible by the electricity bills that they end up paying. A manufacturing company would need access to a bigger power generator than an office-based organization where the things that require power are usually computers along with other office essentials. Therefore, understanding your requirements is extremely important. You simply can't make your office employees suffer due to lack of electricity and thus, the generator you should get should actually run all the appliances. So, simply check your daily wattage requirements and then go out to search for a generator that can produce that amount.
The second thing that you should consider is whether you would be okay with a portable generator or would need a trailer-mounted / towable generator. This would usually depend on your power requirement as well as the size of your pocket. While most generator companies would try to sell you a bigger unit, remember that if your power needs just revolve around offering electricity to an office, a portable generator might well be able to do the job.
Lastly, if you think that the power outages in your area are the direct result of storms or tornadoes then you can even try to go for rent commercial generators rather than looking for generators that are available for sale. Rental generators would be less expensive and would prove to be a stop-gap solution. However, they won't be a good option if blackouts are common in your area and you are never given a proper warning before the blackout.
By taking wide decisions and by following these few street smart tips, you should be able to get the generator that fits your needs and isn't a burden on your pocket either.
Keeping all of these tips in mind is surely going to help you in making the right choice for your commercial generator that will keep you happy and satisfied.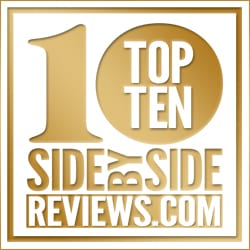 Is Your Business in our Top 10? Brag about it and post your Top 10 Badge on your website.
Find and compare the top ten commercial generators and read customer reviews from these and other real people. Help us rank the best commercial generators and write your own review. Simply share your experiences at the bottom of this page.
Request Side-by-Side Commercial Generator Quotes to Compare and SAVE BIG.
Which company, product or service do you think is BEST? WORST? Write your review here.