Best
Conference Call Software

| Side by Side Reviews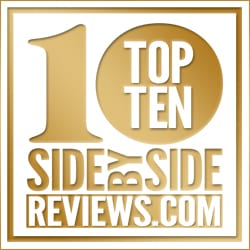 When it comes to finding the best Web or Telephone  Conference Calling Software comparing quotes is the key to getting a top product for the lowest price. We've gathered information on the top suppliers, user reviews, buying tips, and made it easy to get the best price from companies in your area.
Conference Call Software Buying Guide & Reviews
You want your conference calls to sound professional and work when you need them to. Check out our reviews of the best conference phone call software around.
The days of huddling around a speakerphone for a meeting are long gone.
Now we have the ability to be face-to-face — virtually — with our clients or staff with everyone in the comfort of their own desks, or on the road through a smartphone.
With so many conference phone services across the web, you need to make sure you choose one that's reliable in order to maintain your professional status.
We show you what to look for and review the best conference phone call software for your business.
Whether it is parts and accessories or a full system, we've got the info you need to know.
What to Look For in a Conference Phone Plan
If you're looking for conference service, the most important factors to keep in mind are your budget and how often you plan to make calls.
Many conferencing services offer free basic plans with a number of features, so if you don't plan on making many calls per month, this might work for you.
However, if you host conference calls regularly, look for a monthly plan. You'll get more features and quicker access to support, plus you won't have to worry about being charged per minute.
After all, the last thing you want to worry about during a conference is running out of time.
You also want to make sure the service is easy for you and your team to use. What may work for one company may not work for the next.
It should be easy to make and sign up for conference calls. For example, all a participant should have to do in order to join a call is dial a number and maybe enter a passcode if the call is restricted.
And don't forget to factor in the quality of the call.
Although most services offer a clear reception with today's technology, adding participants to a call can result in dropped calls or less clarity overall.
Make sure you do a trial run before choosing a provider — and especially before committing to any fees.
Conference Calling by Vast Conference
Vast Conference has recently given its Conference Calling plan a makeover.
The recent revisions include upgrades and additional characteristics, and it performs well in all of its key abilities.
Vast conference specializes in conference phone calls, and this is evident in its call quality and the features it offers.
It's an easy service to operate. For example, you can start a call with the press of two buttons on your phone, or just push the record button on the dashboard.
There are two plans to choose from: one for instant conference calls and one for calls that require the assistance of an operator. You can try either option for free before committing to a plan.
Features include:
Phone and email support
Live chat
Tutorials
Operator assisted calls (available for an extra fee)
Easy to use
Survey capabilities
VoIP
Roll Call Recording
Call Continuation
Recording and Replay
Social Media Sharing, including compatibility with Outlook
Post Conference Report
Document Sharing
User Reports
Multiple User Log-In
UberConference
UberConference is uber easy to use — you can be on a call within seconds of signing up.
This conference phone service prides itself on being stress-free, and this shines through its simple design and quick processes.
UberConference allows you to use your phone or computer to start a meeting, and it's easy to invite participants with their text request feature — simply enter a phone number and an invitation is sent. Email invitations are also available, but the ability to join a meeting directly on your smartphone gives your participants more options.
The dashboard is straightforward and shows who is logged into your call. This is also where you access features such as recording the call, sharing your screen or collaborating on documents.
And they even included social media. Integration with sites such as LinkedIn, Salesforce, and more lets you see callers' profiles, CRM information, and more.
Features:
Up to 10 participants on the free plan
Dial from your phone or use your computer's microphone and speakers
Invite participants through email or text
In-call tools such as see who's speaking, mute and dismiss callers, record calls, and screen share
Integrate with social media such as Salesforce, LinkedIn, Hubspot, Google Drive, Dropbox, and more.
FAQ and email support
Extra paid features for only $10 per month
The Dialpad Meetings and Microsoft Teams integration make team communication more seamless. You can create a meeting link for group chat or video call with @uberconference command within the app, no need to switch between different platforms.
When you create a new meeting card using the @uberconference bot, it will display details like the conference URL and participants invited and offer everyone the ability to join the meeting right from Microsoft Teams. Once the meeting participants are inside Dialpad Meetings, they can choose to join via voice or video, and they will also have the ability to share their screens if needed.

FreeConferenceCall
As the name suggests, FreeConferenceCall lets you host meetings online and includes a wealth of free features.
And if you're looking for a service capable of handling a lot of participants for one conference call, this is the service you're looking for — you can invite as many as 1,000 people to your conference and it still won't cost you anything.
FreeConferenceCall has a lot of the same features as UberConference — see who is speaking, mute/dismiss callers, record the conversation, etc. — but it is missing some of UberConference's bonus features, such as invite via text.
FreeConference does include extra perks with their paid service, but even a basic free plan is a great option if you host conferences with more than 10 people.
Features:
Up to 1,000 participants on the free plan
Dial from your phone or use your computer's microphone and speakers
Invite participants through email
In-call tools such as seeing who's speaking, muting and dismissing callers, recording calls, and screen share
Integrate with Slack.
Phone, FAQ, and email support
Extra paid features available with custom pricing plans
Receive a FreeConferenceCall.com account instantly with just an e-mail and password! Once you sign up, we'll provide the Dial-in Number and Access Code for immediate conferencing as well as hosting meetings through Video Conferencing on our website 24/7 without having to make any reservations or schedule ahead of time–so there is no excuse not to be able to get started now.
In addition, your account comes complete including 1k limit per call (unlimited number calls) AND access at all times allowing clients who need quick responses when they're away from their desks due travel.
Users of their services come from more than 800,000 businesses and all Fortune 500 companies.

Wiggio
Touting itself as "the easiest way to work in groups," Wiggio doesn't have all of the bells and whistles of other plans, but it does include all of the standard features you'd expect when making a conference phone call.
It's also 100% free.
However, Wiggio would be better used as an internal application for you and your team.
It lacks some of the main features UberConference and FreeConferenceCall offer — calling from your computer, seeing who's talking, recording the conversation — but it still has the basic functions of a conference phone service with an added social aspect.
Businesses can host virtual meetings and share screens with each other while drawing on a virtual whiteboard. Plus, they can post status updates and even share to-do lists.
Although these features make Wiggio unique, most businesses looking to make conference calls with clients should stick with UberConference or FreeConferenceCall, which both offer more features for free.
Features:
Up to 50 participants
Dial from your phone
Invite participants through email
In-call tools such as seeing who's speaking, muting and dismiss callers, and screen share
Integrate with Google Drive, Dropbox, and more.
FAQ and email support
Extra paid features available with custom pricing plans
Completely free
The Final Choice For Your Conference Call Solution
Although there are a number of conference phone services available, choosing what's best for you depends on your business's needs.
Remember to weigh how much time you think you'll spend on the phone with the features available with each service.
And don't forget to do a trial run.
Does your business use any of these companies for its conference phone service? Let us know in the comments!
Remember to stay up to date by checking out our blog.