Best
Database Design

| Side by Side Reviews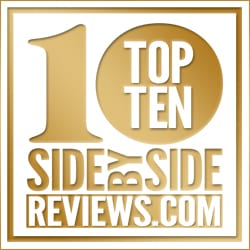 One of the best ways for a business to organize all of its data is through the use of database software. When looking for a database design firm, comparing quotes is crucial to getting a top-quality company for the lowest price.
We have taken the time to gather details and information on the top 10 database designers including user reviews and buying tips and made it easy to find the best price from companies in your area.
Database Design Software
SQL Database Design
Database Design Services
There are many popular databases to manage your customer base such as Salesforce, Infusionsoft, and Insightly. These systems are popular but they can be rigid and unable to adapt to the specific needs of your business. Your company is unique; it has unique challenges, customers, and employees. By partnering with a database design company, you can organize your information into customer database software that makes sense for your specific organization and industry.
There are many companies that have been successful in designing databases, but which one is the best for you? In order to find out, evaluate them based on the following factors:
Customer Service – Customer Service is important any time you have a business-to-business relationship, but this is particularly important with software. The technical nature of a custom database makes it particularly important to ensure that the company that made it is not simply going to sell you a product and move on. Ask them about their technical support, how they handle problems when they arise if there is a guarantee on the product, and who to call if there are questions.
Design & Function – If your company is looking to have a database built specifically for your type of business, this probably means that you have particular ideas about design and function. Maybe in the past you have tried database systems that didn't fit your organization and that has led you to look into a database designed for you. When it comes to choosing a company to create such a system, it is vital that they understand your pain points, preferences, and how your business operates on a daily basis. In order to create a truly great database, it needs to be designed around the specific needs of the organization and the employees that will operate it. This means the designer must take the time to get to know you and your organization.
Security – As our world becomes increasingly digitized, security concerns are paramount for business owners. Recently, headlines have reported data breaches from large companies such as Sony and Target and this has caused consumers to be particularly attentive to whom they are giving their information. Because your database is used as a powerful business tool, it is important that consumers know that their information is secure.
Price – As you can imagine, price is also a very important factor in determining a database design company. There are many companies that build large and elaborate database systems that can be costly, but this doesn't necessarily mean that your company requires all of those features, nor should you need to pay for them. Have a conversation with database companies about the features you need, and the budget you are working with.
When it comes to database design services, the ultimate goal is to create a system that is tailored specifically to help your business succeed. As you seek to partner with a company to build your database system, look for a company that has a history of high performance in the areas of Customer Service, Design & Function, Security and Price.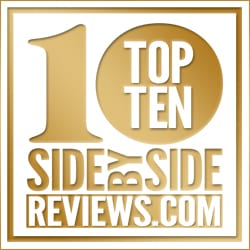 Is Your Business in our Top 10? Brag about it and post your Top 10 Badge on your website.
Find and compare the top ten database design firms and read customer reviews from these and other real people. Help us rank the best database design companies and write your own review. Simply share your experiences at the bottom of this page.
Request Side-by-Side Database Design Quotes to Compare and SAVE BIG
Which company, product or service do you think is BEST? WORST? Write your review here.