Best
Office Copiers

of 2023| Side by Side Reviews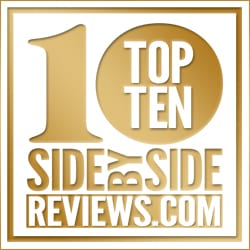 When it comes to finding an Office Office Copy Machine comparing quotes is the key to getting a top product for the lowest price.
We've gathered information on the top suppliers, user reviews, buying tips, and made it easy to get the best price from companies in your area.
When shopping for commercial copiers for your business you're faced with a lot of choices. We are here to help by providing you with the top 10 commercial copiers so you can make the best choice for your business.
From black and white printers to industrial-sized we have come up with the best copiers for the new year. Keep reading below to see what copiers made the list. Get Your Buyers Guide and Compare Prices Now
Top 10 Office Copiers
1. Sharp MX-6070N
If you have a mid-sized company or a large department within a bigger corporation, the Sharp MX-6070N is a great option. It's good to point out that the MX-6070N doesn't do great in large offices or businesses because it will not print efficiently.
This commercial copier will print 60 pages per minute. This model is very easy to use and has great security features. Even though the image quality is lower than other copiers on this list, the MX-6070N makes up for it in its other features.
The Sharp MX-6070N is an advanced multifunction copier that seamlessly integrates into a wide range of work environments, offering a plethora of advantages that significantly enhance office productivity.
One of the standout strengths of the MX-6070N copier is its impressive print speed. It can deliver high-quality printouts at a rapid 60 pages per minute in both black and white and color, ensuring large-volume jobs are handled efficiently. Its high capacity paper handling of up to 6,300 sheets further supports this advantage, reducing the need for frequent reloads even during large print jobs.
This model will set you back around $7,000. The MX-6070N has won a few awards, making it one of the top copiers on the market:
BLI Reliability Award 2018 – Most Reliable Monochrome MFP Brand
BLI PaceSetter Award – Ease of Use – Enterprise Devices 2018 – 2019
BLI Line of the Year – 2019 Copier MFP Line of the Year
BLI Pick Award 2019 – Outstanding 60-ppm Copier MFP
Quality is intrinsic to every feature of the MX-6070N. The copier utilizes Sharp's latest technology to produce documents with exceptional clarity and detail, ensuring professional-grade output. Its 1200 x 1200 dpi resolution gives it the ability to produce vibrant color and crisp black-and-white prints that showcase remarkable sharpness and detail.
When we evaluate the MX-6070N from the standpoint of connectivity and integration, it outperforms many competitors. It supports the latest network protocols and operating systems, ensuring seamless integration with existing systems. Its compatibility with Cloud applications further enhances its versatility, allowing users to easily print and scan documents directly from cloud services such as Google Drive and Microsoft OneDrive.
Another advantage of the MX-6070N lies in its user-friendly design. Its intuitive touchscreen control panel simplifies operation and minimizes the learning curve, making it accessible to all users, regardless of their technical skills. Additionally, it boasts energy-saving features that meet the latest environmental standards, proving that quality and sustainability can coexist.
2. Kyocera TASKalfa 8052ci
The Kyocera TASKalfa 8052ci is a 2016 model but makes our list as a great, cheaper alternative to any Canon copy machine. The 8052ci prints 80 papers per minute in black and white and 70 pages per minute in color. This speed is comparable to other name-brand models.
The 8052ci provides the user with many features such as copy, printer, and fax machine, and 1200×1200 dpi. It supports Kyocera's business applications and offers an EFI fiery controller.
Kyocera TASKalfa 8052ci Copier – A Cutting-Edge Solution for Your Business Needs
Superior Quality and Performance
The Kyocera TASKalfa 8052ci is a premium multifunctional copier that delivers exceptional quality prints and copies. Its vivid color and high-resolution output make every document look professional.
Advantages of the TASKalfa 8052ci
Impressive Speed: With an impressive speed of 80 pages per minute for black and white, and 70 for color, the TASKalfa 8052ci ensures you get your work done faster.
High Volume Capability: The TASKalfa 8052ci can handle high volume tasks with ease thanks to its robust paper handling capacity of up to 7,650 sheets.
Advanced Technology: The TASKalfa 8052ci integrates the latest technology to deliver optimum performance. It supports mobile printing and scan to email or cloud features, offering flexible solutions for modern businesses.
Evaluate Your Business Needs with the TASKalfa 8052ci
The TASKalfa 8052ci lets you evaluate your office requirements with its comprehensive reporting and analysis tools. It provides valuable insights into your printing habits, helping you optimize resource usage and reduce costs.
Enhanced User Experience
The TASKalfa 8052ci features an intuitive, customizable interface that streamlines operation and reduces training time for users. Its standard wireless and Wi-Fi direct capabilities provide an even more convenient user experience.
The TASKalfa 8052ci embodies Kyocera's commitment to delivering innovative, high-quality solutions that meet the challenges of today's fast-paced business environment.
3. Xerox AltaLink C8030
The Xerox AltaLink C8030 is created for mid-sized to large department use. It's a 2017 model that can print 30 pages per minute.
This copier for business makes our list due to its dependability. It's a machine that can run for a long time without any needed maintenance. It's very easy to use but has fewer features than other, more expensive copy machines for businesses. The image quality is also lower in this model than one at a more expensive price.
This copier has copy, fax, and printing capabilities. It can email directly from the copy machine and has internet connectivity.
The Xerox AltaLink C8030 Copier: Evaluating the Advantages and Quality
High-Quality Output: The Xerox AltaLink C8030 is known for its excellent print quality, with crisp, clear, and vibrant images and text, catering to businesses with high standards in document production.
Multifunctionality: The AltaLink C8030 is not just a copier; it also serves as a printer, scanner, and fax machine. Its 4-in-1 functionality saves space and streamlines operations in busy office environments.
Superior Connectivity: This copier boasts advanced connectivity features, supporting mobile printing, Wi-Fi, and cloud connectivity, making document handling more efficient and flexible.
Robust Security: The AltaLink C8030 prioritizes data protection. Its comprehensive security features help keep your sensitive documents safe, making it a reliable choice for businesses of all sizes.
User-Friendly Interface: Equipped with a 10.1-inch touchscreen, the AltaLink C8030 offers a user-friendly experience, allowing users to quickly understand and use all its functions.
Eco-Friendly: With power-saving modes and duplex printing, the AltaLink C8030 supports sustainability efforts by reducing energy consumption and paper waste.
Impressive Speed and Capacity: With a printing speed of up to 30 pages per minute and a monthly duty cycle of up to 90,000 images, the AltaLink C8030 can handle high-volume printing demands with ease.
When evaluating the Xerox AltaLink C8030, these advantages confirm its high-quality performance and convenience, making it an excellent choice for offices requiring efficient, reliable, and top-quality document management solutions.
4. Ricoh IM C4500
The Ricoh MP C4500 is another model that is a reliable unit. The copier prints 45 pages per minute. It's great for mid-sized departments or even larger ones.
The C4500 has a very high-security feature and is great for businesses looking for tight security. It is very easy to use and offers features including a touch screen that can be personalized, 1,200 dpi resolution, a smartphone app that will let you print anywhere, and automatic shutdowns to save money.
Ricoh IM C4500 Copier: Rethinking Productivity and Quality
Enhanced Quality: Ricoh IM C4500 delivers outstanding print and copy quality with a high resolution of up to 1200 x 1200 dpi, ensuring that your documents always look professional and sharp.
Advantages for Every Business:

Powerful Performance: Featuring a robust 45 pages per minute printing speed, this copier is perfect for businesses needing high-volume, fast output.
Large Paper Capacity: With a standard 1,200-sheet capacity that can be expanded to 4,700 sheets, this machine minimizes the frequency of paper reloads.
Integrated Security Features: The device ensures information safety with advanced security features, including user authentication and data encryption.

Superior Evaluation Capabilities: The Ricoh IM C4500 copier's ability to evaluate the toner levels, anticipate potential issues, and alert you in advance keeps the device always ready for use and minimizes downtime.
Optimal Color Production: The device boasts unmatched color production technology, allowing it to deliver vibrant color prints that can significantly improve your presentations and marketing materials.
Environmentally Friendly: With Energy Star certification, the Ricoh IM C4500 is energy-efficient, thus reducing operating costs and minimizing its environmental footprint.
Smart Connectivity: The device offers seamless connectivity options like mobile printing and cloud connectivity, ensuring that you can print from anywhere and anytime.
When assessing productivity and quality in a business copier, the Ricoh IM C4500 offers several advantages, making it a top choice to consider.
5. Canon imageRUNNER Advance C7580i II
The Canon C7580i is a 2018 model and one of the highest-rated copiers on the market. It's a great commercial copy machine for enterprise-level companies and offices.
The C7580i has high print volume requirements and is great for use in a multi-user workspace. Just like other Canon copiers, the digital display screen is customizable and easy to navigate.
This commercial copy machine prints 80 papers per minute and is very reliable. The image quality on this printer isn't bad, but there are ones on the market that provide better quality printed images.
The Canon C7580i makes our list because it's easy to use and to customize. It has many features that help to make the office work more efficiently. There are security options for the C7580i so only authorized users can have access to the copier. The price tag on this commercial copier comes in around $5,000 – $7,000.
6. Kyocera TASKalfa 9002i
The Kyocera TASKalfa 9002i is an office copy machine that hit the market in 2018. It's one of the fastest copier/printers on our list, printing 90 pages per minute in black and white.
This copier only prints in black and does not provide a color option. It's great for large and high-volume workplaces. The 9002i is known for its speed and accuracy and it's amazing image quality.
Kyocera TASKalfa 9002i Copier: Quality Performance and Advantageous Features
Superior Quality Performance
The Kyocera TASKalfa 9002i copier guarantees excellent quality output with impressive resolution, providing sharp and clear prints for all your business needs.
Enhanced Productivity
Boasting fast print speeds, the TASKalfa 9002i significantly reduces wait time, increasing productivity and efficiency in any busy office setting.
Evaluating Cost Efficiency
This copier excels in its long-life components and low total cost of ownership, proving to be a cost-effective solution for businesses in the long run.
Advantageous Flexibility
With robust paper handling and finishing options, the TASKalfa 9002i provides the flexibility to handle diverse printing needs.
Unmatched Security
Advanced security features protect sensitive information, making the TASKalfa 9002i an excellent choice for businesses requiring high levels of document security.
Sustainability
The TASKalfa 9002i, following Kyocera's commitment to the environment, is designed with eco-friendly components, promoting sustainability.
Ease of Use
Its user-friendly interface allows for effortless operation, making the TASKalfa 9002i accessible and easy to use for all employees.
In evaluating the Kyocera TASKalfa 9002i, one can see that it stands out in providing high-quality output, security, and cost efficiency – key factors in any successful business environment.
7. Canon imageRUNNER Advance C5560i II
The Canon imageRUNNER Advance C5560i II was released in 2018. It's a great model for businesses that need to do complex printing to get their jobs done. It even has complex scanning to meet the needs of detail-oriented businesses.
It prints at 60 pages per minute which is fast for this type of copier. The C5560i II has a high capacity cartridge, a large touch screen, a decent bit of built-in memory, hard drive encryption, wireless, and high paper capacity.
Canon imageRUNNER Advance C5560i II Copier Overview
Advanced Technology: The Canon imageRUNNER Advance C5560i II is a high-performance copier designed for optimal productivity. It provides a multi-function platform for copying, printing, and scanning tasks.
Exceptional Quality: The device delivers outstanding image quality with rich color consistency and crisp, clear text reproduction. Its robust design ensures reliable, high-volume printing.
Key Advantages:
Superior Efficiency: Designed to meet diverse and complex printing needs, the imageRUNNER Advance C5560i II can deliver high-quality outputs at a speed of up to 60 ppm in color and 65 ppm in B&W.
User-Friendly Interface: It features a 10.1-inch responsive touch-screen with smartphone-like usability, which streamlines tasks for optimal efficiency.
Advanced Security: Equipped with a range of standard and optional security features, it helps protect sensitive information and comply with regulatory standards.
Environmentally Friendly: The imageRUNNER Advance C5560i II is ENERGY STAR® certified and has a low energy consumption rate, making it a sustainable and cost-effective choice.
Evaluate the Copier:
Performance: The Canon imageRUNNER Advance C5560i II's high-speed processing and innovative color technology are ideal for businesses that need to maintain efficiency and deliver high-quality outputs.
Ease of Use: Its intuitive and customizable user interface simplifies workflow and increases productivity.
Cost Effectiveness: With its energy-efficient design and superior performance, the copier proves to be a cost-effective investment over time.
Security: Given the breadth of its security features, organizations can trust the Canon imageRUNNER Advance C5560i II to handle their sensitive data securely.
In conclusion, the Canon imageRUNNER Advance C5560i II copier is an advanced, high-quality solution for businesses seeking efficiency, reliability, and outstanding performance.
8. Sharp MX-M7570
The Sharp MX-M7570 is an office copy machine designed for high volume use. If your company relies on printing and copying for multiple people at the same time, this large copier is perfect for you.
The MX-M7570 is a model that prints 75 papers per minute. This copier only prints black and white but provides great quality when doing so. This machine is very dependable and will provide the user with quality images on time.
Sharp MX-M7570 Copier: Quality, Performance, and More
Top-Tier Quality: Sharp's MX-M7570 copier delivers impeccable, high-resolution print quality. With its robust design and advanced technology, it ensures top-notch image and text reproduction, making your documents look professional and pristine.
Outstanding Performance: One of the major advantages of this copier is its high-speed performance. It is capable of handling a substantial volume of prints and copies with great efficiency and speed, making it ideal for high-demand work environments.
Intelligent Functionality: The MX-M7570 comes with a multitude of features designed to enhance productivity. Its intuitive, user-friendly interface ensures easy operation, while its smart document system allows for seamless scanning, copying, and printing processes.
Evaluating Efficiency: This Sharp copier's ability to manage large workloads and deliver high-quality results quickly makes it a valuable asset for any office. Its power-saving features and high-yield consumables also contribute to long-term cost efficiency.
Superior Connectivity: This model stands out for its excellent connectivity options, supporting various wired and wireless options. It enables easy integration into any network and offers smooth operation with cloud platforms and mobile devices.
Environmentally Friendly: The MX-M7570 shows Sharp's commitment to environmental responsibility. It is Energy Star certified, meaning it meets strict energy efficiency guidelines set by the U.S. Environmental Protection Agency and the U.S. Department of Energy.
In Summary: Upon evaluation, the Sharp MX-M7570 copier offers quality, performance, and many advantages that make it a powerful tool for businesses of all sizes. It can manage high-volume tasks while maintaining high-quality output, making it a worthwhile investment for any business looking to enhance their document handling capabilities.
9. Ricoh MP 2555
The Ricoh MP 2555 is one of the smaller models on our list. It made its debut in 2018 and prints 25 pages per minute. This model offers copy, faxing, and printing. Its maximum print resolution is 1200×1200 dpi and it has a paper capacity of up to 4,700 pages with the addition of additional trays.
Ricoh MP 2555 Copier: Harness the Power of Top-Notch Print Solutions
Stellar Quality: The Ricoh MP 2555 Copier excels in its primary function, delivering sharp, high-resolution copies and printouts. It supports an impressive printing resolution of 1200 x 1200 dpi, ensuring you receive documents with crisp text and clear, detailed graphics.
Versatile Multifunction Printer: More than just a copier, this device is a comprehensive solution that includes printing, scanning, and faxing capabilities, offering a great advantage to any workspace.
Performance and Speed: With a speed of 25 pages per minute, the Ricoh MP 2555 enhances productivity by handling large-volume tasks efficiently. It comes equipped with a powerful processor to ensure smooth performance, even when handling complex tasks.
Ease of Use: A large, user-friendly touchscreen interface makes operating the Ricoh MP 2555 effortless, reducing the learning curve and enhancing your experience.
Security Features: Prioritizing data security, the Ricoh MP 2555 comes with robust security features such as ID Card Copy, which ensures secure and responsible usage.
Environmentally Friendly: The MP 2555 is Energy Star certified and meets EPEAT Gold criteria. This machine is designed to reduce energy usage, making it an environmentally friendly option.
Evaluation Summary When evaluating the Ricoh MP 2555, it shines in quality, versatility, and security features. Its performance gives it a distinct advantage over many other models in its class. The Ricoh MP 2555 copier proves to be a superior choice for businesses that value efficiency, security, and quality in their print solutions.
10. Sharp MX-M3070
If you're looking for a commercial copy machine for small or mid-sized departments then look no further than the Sharp MX-M3070. This copier is great for businesses that are just starting out and offers great reliability so you don't have to dish out money for repair costs later.
It prints only in black and white at 30 pages per minute. The copier comes with a 500 GB hard drive installed and has a walk-up sensor. A retractable keyboard is another great feature that helps to save space and also makes the copier easier to use.
Sharp MX-M3070 Copier: Evaluate Its High Quality and Key Advantages
Versatile Performance: The Sharp MX-M3070 copier comes with a multitude of features designed to handle high-volume copying tasks with ease, proving its adaptability in various work environments.
Superior Quality: Sharp's reputation for excellence in technology is maintained in this model. Expect high-resolution copies with crystal clear images and crisp text, indicative of the quality Sharp is known for.
Advanced Paper Handling: The copier comes equipped with high capacity trays and advanced paper handling capabilities, reducing the need for frequent reloads and promoting seamless operation.
Rapid Copy Speeds: With the Sharp MX-M3070, waiting around for copies is a thing of the past. It's engineered for rapid copy speeds, significantly improving productivity and workflow.
Intuitive User Interface: The MX-M3070 copier boasts a highly intuitive touchscreen interface, making it user-friendly and reducing the learning curve for new users.
Energy Efficiency: One of the major advantages of this model is its commitment to sustainable operation. The MX-M3070 is Energy Star certified, ensuring you are conserving energy while maintaining high-quality performance.
Reliable Security Features: This copier offers robust security features to protect your sensitive data, reinforcing Sharp's commitment to creating trustworthy devices.
In evaluating the Sharp MX-M3070 copier, it's clear that its numerous advantages and quality performance make it a solid choice for any business environment.
Now You Know the 10 Best Commercial Copiers
You now know the top 10 commercial copiers on the market. From models that support small departments to large businesses, you will be sure to find one that fits your business' size and needs.
We have also outlined the price for each copier so you don't have to break the bank when getting a copier for your office. Also, we have provided you with a great variety of color and black and white copiers so you don't have to get more than what you need.
Top Commercial Copier Brands
Canon
Canon has a reputation for providing some of the best commercial copy machines for businesses of every size. It doesn't matter whether you're small, medium-sized, or a large enterprise, Canon has a machine to meet your needs.
Canon Office and Business MB5420
If you have a small business with up to nine users the Canon MAXIFY MB5420 Wireless Small Office All-In-One Printer is designed for you.
The most popular features include high-quality, low-cost prints at print speeds up to 24 images per minute (ipm) for black and white prints and up to 15.5 ipm for color.
The first print is available within 6 seconds (average time).
Included out of the box is a 500-sheet paper tray, duplex scanning, and built-in Wi-Fi2, which allows user connection from computers and mobile devices.
Canon imageCLASS D570 Monochrome Laser Printer with Scanner and Copier
Canon engineered this multifunction machine for any office environment.
Since it's set-up with wireless connectivity you can print from anywhere in your office. With Wi-Fi Direct Connection, you can connect up to 6 mobile devices, no router is needed.
This is a black and white copy machine with a paper capacity of 250 sheets in the standard 8.5 x 11 tray. The D570 also comes with a multi-purpose tray, which holds one sheet at a time.
Canon Color imageCLASS MF733Cdw 
Another winner from Canon, this all-in-one machine delivers print at speeds of up to 28 pages per minute. You're guaranteed your first print in 9 seconds or less.
Connecting mobile devices is simple and you do it without a router using Cannon's Wi-Fi® Direct Connection.
This machine also features single-pass, two-sided scanning, and printing.
HP
HP Laserjet Pro M426fdw
HP has been in the laser printer business since 1981.
Their Laserjet Pro line works well for small businesses who need print, copy, scan, fax capability.
The M426fdw is a black and white laser printer and delivers print speeds up to 40 ppm. You'll enjoy quick double-sided printing and an automatic document feeder, which can process 50 sheets. The machine comes with two standard paper trays.
Scanning features allow scanning to email, network, USB, or the cloud.
Printing is economical and secure with HP Toner cartridges with JetIntelligence.
HP PageWide Pro 477dw
An entry-level multi-function inkjet printer, this is another HP workhorse designed for the small business office.
Copy, print, scan, and fax.
Wired Ethernet and wireless networking capability mean you and your staff can print from anywhere in the office.
It may feature a small footprint but that doesn't mean it's a small performer. You'll get print speeds up to 55 ppm.
Also included is a 50-sheet automatic document feeder.
Konica Minolta
Bizhub 3320 Copier Printer Scanner
Designed for small businesses, the Bizhub handles black and white prints at a speed of 35 ppm.
It comes with one paper tray but customers may add an additional tray, which brings the capacity to 850 sheets. The machine scans in color and supports legal-size images. Wi-Fi connectivity is an optional feature.
Konica Minolta Bizhub 227 Copier Printer Scanner
The small to mid-size business will enjoy higher productivity with this workhorse.
The Bizhub 227 is a laser multifunction copier capable of printing black and white prints and copies and scanning in both B&W and color. Print speeds run up to 22 ppm and the machines scans at up to 45 ppm.
Customers have the option to add a Voice Guidance system to provide audible control instructions. You can also add a 10-key pad.
Kyocera
Kyocera 1102PX2US0 ECOSYS M6026cidn 
Customers give this multifunction color copier high ratings.
It prints in color and black and white up to 26 ppm. You won't wait long for the machine to wake up – time to first copy is 10-12 seconds. Double-sided print, copy, and scanning are all standard features.
You'll process up to 50 sheets in the automatic document feeder.
Mobile printing is support is also included.
Xerox
WorkCentre 3335
Customers trust the Xerox brand and appreciate the company's long history and reputation for engineering products that deliver on their promises.
The WorkCentre 3335 prints at high resolution up to 12000 dpi. You can use standard and custom paper sizes. The machine will print on paper as small as 3 x 5.
Listed as environmentally friendly, automatic double-sided printing is standard.
Toner cartridges print up to 15,000 pages.
If your business copies ID cards the machine comes with a special ID card copy feature.
Ricoh
Aficio SP C840DN Color Laser Printer – 408105
Another familiar name for the small business owner, Ricoh's Aficio Color Laser Printer fits the needs of small to medium-sized businesses.
It features 2 550-sheet paper trays and a 100-sheet bypass tray. The machine zips through your print jobs at speed up to 60 ppm for both color and black and white.
With 2 GB RAM customers can manage multiple jobs simultaneously.
Several optional features allow customization. For example, the 1,000-Sheet Hybrid Staple + Stapleless Finisher, lets you create staple-free document sets, a plus if your business prints for children. Perfect for a daycare or private school office.
Office Copier Buying Guide
Your small business needs a reliable copy machine to help your staff get through the workday. Here are some of the highest-ranking copy machines.
Were you one of those kids in grade school?
You know, the ones who secretly enjoyed the smell of paper copied on the mimeograph machine. It's okay. We've all done it – we just don't like talking about it!
It's sad that dittos – yes, they were called dittos – are a thing of the past.
If you're exploring options for your small business copy needs, you'll need to move forward to the digital age
Don't be intimidated by the sometimes overwhelming options for copy machines. We've got you covered. We've put together a quick guide for business owners who aren't sure what to look for when shopping for a new business copy machine.
Features to Look for When Reviewing Office Copy Machines
In the digital age, standalone copy machines are almost considered dinosaurs. They've been replaced by the multi-function printer or MFP. Modern-day copy machines are workhorses. They copy, print, scan, and most can be set-up as fax machines too!
While all copy machines perform the same basic tasks, each one has unique features. Knowing which features are essential for your business will help you choose the best machine.
Black and White or Color
Black and white copiers work great if all you do is make standard copies. Consider a color copier if you pay a print shop for small color print jobs.
Versatility and Flexibility
Convenience is what drives business owners to purchase business copy machines. Look for a machine that handles multiple paper sizes. Make sure it also handles a variety of media such as photo paper, labels, transparencies, and various weights of cardstock.
Paper Capacity
Most small businesses need one large capacity paper tray that holds at least 500 sheets of 8 x 11 paper. It's helpful if your machine has a dedicated tray for 11 x 17 paper as well.
Print Speed
Print speed is critical unless you have time to wait for 30 minutes for a print job to finish. The measurement for printer output is ppm or pages per minute. A small business with average printing needs usually does fine with 52 ppm.
Response time
There's nothing more inconvenient than waiting for a printer/copier while it wakes up. You need that document and you need it now! Look for a copy machine with a response time of fewer than 10 seconds.
Wireless printing
Most copy machines for sale today have wireless printing capabilities. This means you can print from anywhere in your office. Without wireless, you must be plugged in, or hardwired, to the copy machine.
Security
In today's digital workplace, cybersecurity is more important than ever. Whether you run a small business or a major enterprise, you need to be sure that your copying and printing machines do not represent a weak point in your security plan. Sensitive data should only be accessible through secured connections, with encryption and password authentication.
Hard Drive
Not all businesses need a hard drive on their copy machines. You may benefit from this feature if you or your staff use a lot of forms and checklists. You'll need to compare hard drive features because they're not identical in workload capacity or security features.
Scanning
Do you think you'll scan a large number of documents? Look for a machine with an automatic document feeder.
If you like saving paper make sure the scanner comes with a duplex feature. The duplex feature allows for double-sided scanning.
Ask about the optical resolution on the copy machine's scanner. Optical resolution is measured in pixels. If you think you'll scan images or graphics, you'll want at least 4800 pixels.
For standard pages such as Word documents, 600 pixels is acceptable.
Maintenance Contract
Office copy machines help with efficiency and productivity. Like any other machine, copiers can malfunction. You know what it's like when any office machine breaks down. You have frustrated staff who can't complete projects on time.
A maintenance contract protects your business and your customers.
Don't buy a copy machine without exploring maintenance and service options.
Types of Copiers for Small Businesses and Common Uses
Shopping for office copy machines means sorting through the many options. Breaking things down by printer type makes understanding your choices easier.
Black and White
Are most of your printing jobs large volumes?
Do you need them fast? A black and white copy machine is an excellent option.
These machines print high-volume jobs at lightning speed and the print cost is usually cheaper.
Color
If you plan on printing a high volume of marketing materials color copiers make print jobs look more professional and readable. When you want to catch people's attention, color is the way to go! The best commercial copy machines allow printing in black and white as well.
Inkjet
Inkjet printers are designed with economy and simplicity in mind.
They are the ultimate pull it out of the box, plug it in, and print user experience.
Inkjet printers come in black and white models but you can also buy one that prints in both black and white and color.
Laser
If you love high quality, super-fast copying/printing, and reliability you'll be happy with a laser copier.
Laser printers/copiers deliver sharp clean copies that don't bleed if they get wet. How many times have you knocked your coffee over and ruined a stack of documents?
If you love speedy print jobs get a laser printer. You'll especially appreciate the speed with high-volume print jobs.
Wide Format
If you want to print your own posters, banners, and other items for marketing and advertising, a wide format printer could be an excellent option for your business. These are considered specialty printers but more and more small businesses use them. You'll save money by hiring a print shop.
How to Choose an Office Copy Machine
Start with the basics and answer these questions:
How many copies do you average each day?
Do you typically make only a few copies at a time?
Do you copy multiple sets of documents that get distributed at meetings or mailed to clients?
Are you using color copies or have you wished you could?
What about faxing? Some businesses rarely fax while others do it daily.
Do you scan documents? Is your goal a paperless office? If so, a scanner is a must.
Are you interested in wireless printing? If so, how many users do you have in the office?
Do you copy photos or other graphic images?
Make a list of your answers and take it with you when you go look at office copy machines. If you're shopping online keep the list handy and use it when exploring the features of each machine.
Compare Features
Decide which features are most important to you and your business. Which ones will make your office run more efficiently? Think about which features sound interesting but aren't necessary.
You won't find one machine that does it all but you should be able to find one that offers the majority of the features that matter most to you.
What Can Modern Copy Machines Do For My Business?
The history of copy machines goes back to 1938 when an inventor used static electricity, a handkerchief, light, and powder.
Copy-making has come a long way. It was only 50-60 years ago that secretaries stood at the mimeograph machine breathing in the glue-like fumes and churning out "dittos" with that memorable purplish ink.
Modern copy machines work with a combination of speed, high print quality, and energy efficiency.
Your business enjoys the benefit of helping employees work more efficiently. Productivity increases because all you need to do is press a button or two and voila, you have as many copies as you need in seconds.
Thanks to laser printers/copiers you won't see prints with bleeding ink. No more low-quality images.
Energy Star ratings aren't only for appliances. Modern copy machines draw less power, resulting in lower utility bills.
It's All About Print Quality
Who doesn't want a perfect copy every time?
Print quality depends on several factors.
First, copy machines type determines print quality, which is why you made your list of must-haves at the beginning of the buying process.
All copy machines for sale have the capacity for decent quality prints.
For example, high-quality photo inkjet printers produce vividly detailed photos. Photographers and other creatives love them. Laser copy machines also produce crisp copies. And depending on which model you buy, they can do it in black and white or color.
Print quality is measured by dots per inch, or dpi. 600 dpi is standard on most inkjet machines.
What do you normally print?
Letters and business documents – 600 dpi works fine.
Presentations and handouts for meetings -use 1200 dpi.
Photos – shoot for 1,200 dpi.
Even the most basic machines are capable of printing professional-looking documents.
Who Much Does an Office Copier Cost?
Small business owners typically pay between $300 and $3000 for an office copy machine.
Sometimes manufacturers offer discounts and rebates but the cost isn't limited to what you pay for the machine.
You'll need to figure in costs for supplies like ink cartridges, toner, and paper. Your maintenance contract is part of the cost too, although you'll pay that separately in most cases.
There's always the option of financing. Almost all of the well-known manufacturers have finance or leasing options. You might also consider a small business loan through your credit card company or bank.
More specific details can be found below in the reviews for the top 10 business copy machines.
What Can The Modern Digital Copiers Do?
Basic Copying Technology: At the bare minimum, your copier needs to be able to be an effective document reproduction station. To do this at high volumes at efficient paces, most machines are equipped with three basic features, each of which you should consider when purchasing your copier. These are:
Paper Supply
Sorting Technology
Paper Feeding
Paper Supply: This refers to how you can stock the paper in a given copier. Higher-end copiers may have multiple paper supplies, located in different trays or feed units so you can prepare your copier to print on different types of stock without having to change the paper manually. Typically, the more different types of paper you want to be able to pre-load, the more expensive the unit will be. However, if you frequently print on a wide variety of paper sizes, the time saved by having the capability to load several different types of paper will be significant.
Another consideration is the volume available in the paper supply. Different models have a wide-ranging capacity, so consider your normal copy volume when looking at the paper supply. Small capacity trays may only hold 50 sheets, whereas the very largest industrial models may hold thousands. Finally, if you need to print on heavy stock, look for a model with a specialized paper supply or bypass tray that won't jam when stocked with heavy paper.
Sorting Technology: This refers to the ability of the digital copier to sort and arrange documents so they are easily grouped and retrieved from the copier. This is especially important if you're frequently printing multiple copies of long, multi-page documents. Digital technology should be capable of sorting documents without relying on older-style sorting bins.
A subset of sorting technology is the finishing options available in most modern copiers. Commonly, you can buy units that incorporate a stapler so your multi-page documents are stapled in your designated groups. However, a wide range of other options such as whole punching or stitching are available in certain models of printers, and your particular needs will depend mostly on the planned end-use of your documents.
Paper Feeding: If you used an office copier decades ago, you probably remember feeding sheet after sheet under the copy tray one by one as you tried to copy a multi-page document. Most office copiers now utilize automatic paper feeding of one kind or another. Most also have the capability to copy double-sided documents. RADF, or reticulating automatic document feeders, manually adjust the paper in order to copy both sides. DIDF, dual imaging document feeders, scan both sides of the page at once. This has the advantage of being faster, and of jamming less often because of the much less complex mechanical processes at work.
All-in-One Units
Most digital copiers should now incorporate all of the other functions that you probably associate with an all-in-one printing unit. The reality of most offices is that printing from a computer is as much or more important than actual manual copying. This is why most digital copiers are now networked devices that also provide a number of other print-related functions, including:
Networked printing
Scanning
Faxing
Emailing
Networked Printing: A good, modern unit should offer networked printing that allows users to print documents directly from their workstations. Typically, these devices connect to existing networks the same as any networked devices, but because of the inherent complexity of networking, you should always involve IT in the discussions regarding purchasing of a networked device. Wired and wireless networking is available, with more modern units often having incorporated wireless networking capabilities.
Scanning: Scanning is essentially what happens when a digital copier makes a regular photocopy of a document, so incorporating the scanning technology that makes a digital copy of the file rather than a physical print version is typically included in almost all copiers.
Faxing: Although faxing is not as commonly required in today's office as in years of the past, there are always occasions where faxing is still the best way to approach certain communications. Because most of these units are already networked, adding fax capability is common.
Emailing: This is what has replaced faxing for most modern offices. If you are scanning a document into an office copier, email functionality will allow you to email the digital copy of that file to yourself or a colleague.
What to Look For When Comparing Digital Copiers
When you are shopping for an office copier, there are several important considerations to take into account.
Cost of Consumables: Remember that the initial investment into a copier is only one portion of the money you will have to invest in the unit over its lifetime. Consumable is a term used to refer to all portions of the cost involving components that need to regularly be replaced, such as toner, developer, and paper. Different units use toner and developer at different rates, and unit-specific products may also be more or less expensive. Understanding the approximate cost per copy of a given unit is a good way to assess the cost of lifetime ownership.
Speed and Ease of Use: Although most copiers will publish a speed statistic, and all will claim to be easy to use, the best way to evaluate these aspects of a digital copier is to assess them in person. See if you can get an in-office demonstration of a copier, or if nothing else visit a retail center and ask to see one in use. This will let you know if the unit is simple enough for your staff to use, and fast enough to keep up with your demands.
Service: Digital copiers break, wear out, and jam, not to mention the half-dozen or so other complications that can arise during their use. However, this is much less rampant than it was in the past. As a result, there are a few different ways you can approach getting service for your copier. Warranty will cover a set number of years and consist of the replacement or repair of mechanical components that fail during use. Service plans on the other hand run as long as you choose, and will involve a repair person being available to help with any concerns that arise with a machine. You should always evaluate the cost and value of these types of coverage before choosing a machine. Read reviews of various brand and model warranty and service plans before making your final decision.
Not All Companies Are Created Equal: You should always research the company selling you your copier before you make your purchase. Check reviews, see how long they have been in business, and if you are purchasing a service plan, see if you can speak to some existing satisfied customers. A high quality company should have no problem providing all of these things.
Office Copier Pricing – Deciding What Features You Should Pay For and Which Ones You Don't Need
When you're shopping for copiers, there are three main factors that will affect the price:
Speed: Pages-per-minute (PPM) and the total monthly printing capacity
Features: Although most of the features outlined above are now standard, things like advanced finishing capabilities, higher-end digital options such as on-board editing, and compatibility with different printing formats and sizes can all cause price increases.
Color or Black and White: Black and white utilitarian copiers still exist and are much more affordable than their color counterparts.
For a base-level, bare-bones unit, $1500 should be enough to get you into the game. If you're looking for a faster unit that will meet the needs of a mid-sized organization with printing speeds over 20 PPM, prices start at around $3000 and go up to $10000.
For a fully-featured unit with speeds of around 30 PPM, you should expect to pay anywhere from $10,000 to $20,000, with black and white units falling in the lower end of that range and color units falling at the higher end. Beyond that $20,000 mark, you tend to be getting into the range of copiers that are for very large organizations or print shops that are moving huge volumes of paper daily. The cost of these units can get as high as $80,000, but these are typically reserved for specialty companies working in the print industries.
Which digital office copier do you think is BEST? WORST? Write your review here.