Best
Email Marketing

Companies | Side by Side Reviews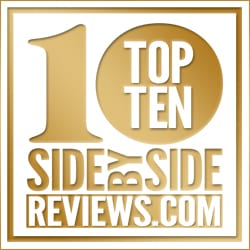 When it comes to finding Email Marketing Services comparing quotes is the key to getting a top product for the lowest price.
We've gathered information on top-rated email marketing solutions, user reviews, and buying tips, and made it easy to get the best price from companies in your area.
Before you sign up with an email marketing solution be sure to download a  free in-depth buyers guide and get a side-by-side comparison chart. Simply tell us what your needs are (less than 1 minute), then download your chart to review the pros and cons, options, and different types of campaigns, and then get matched with local suppliers who can offer you competitive price quotes in minutes. Get Your Buyers Guide and Compare Prices Now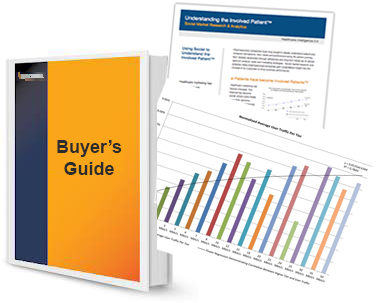 Compare Email Marketing Service Prices
Targeted Email Marketing Review
Campaigner Email Marketing Reviews
Compare Emma, Constant Contact, iContact, GetResponse, and MailChimp
Email Marketing Buying Guide & Reviews
Few marketing efforts in today's world have a greater return-on-investment than email marketing. Especially when you partner with the right company or provider, you will find that email campaigning is both effective and highly affordable. You can reach out to thousands or even tens of thousands of customers with just a few clicks and a low monthly or annual email marketing service subscription fee.
Whether you are trying to get the word out about a special deal or promotion you're offering, sharing a unique piece of information you think would be of value to your customers and clients, or simply publishing a fun, regular newsletter to keep your audience engaged and your business in the forefront of their minds, email marketing is your most affordable option. Here are a few things you should know when choosing an email marketing service to help boost your brand.
Make certain you can create surveys, run SPAM tests, and schedule emails to run when you want for the best open rates.
Prepare Your Email List for Effective Marketing
Email marketing services are great at helping you get the information you want to the people your marketing efforts are targeting. Some of them can even help you determine who to target, how to target them most effectively, and figure out how successful your email blast efforts are compared to others in your niche. One thing email marketing services generally can't do, however, is to help you create a list of specific, active email addresses belonging to individuals in your target demographic.
Before you are ready to fully utilize an email marketing service, you'll need an email list to market to. An existing list of customer and client email addresses is typically the best place to start, especially if they've "opted in" to receiving the type of information and materials you have planned for your e-mail campaigning. If you don't have such a list or are looking to expand it with other potential customers, you can purchase email lists from marketing service brokers or do your own legwork in finding appropriate groups and individuals to receive your email marketing.
Your email marketing list is a major part of your email marketing campaign's foundation and is a must-have before engaging with your email marketing service provider.
Email Marketing Subscriptions vs. One-Time Campaigns Review
Most businesses trying to take advantage of all that email marketing has to offer will benefit from a subscription to an email marketing service. Email marketing service subscriptions typically allow users to send a certain number of emails per month and/or to maintain lists with a certain number of recipients, all for one low monthly or annual fee. This allows email marketing service subscribers to send steady "drip" campaigns and keep in regular contact with customers, the affordability of which is a significant benefit of email marketing.
Many services also provide options for one-time email marketing campaigns. These can be more cost-effective for businesses that only rarely send emails regarding special events or for one-time list use after an initial sign-up drive.
However, you decide to use your service, be sure to poke around and see what options are available in terms of email design, scheduling, list management, and analytics, as well as email/recipient limits and pricing. Your customers are out there and waiting to hear from you, so don't delay!
More Items To Review For Email Campaigning
Remove Unsubscribed Opt-Out Contacts
Automatically Find Duplicate Emails
Require Opt-in
Sharing Tools and Social Media Features
A/B Testing
Create Messages from Template
Email Marketing Services Review