Best Laptops | Side by Side Reviews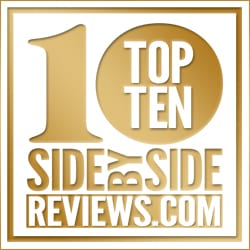 When it comes to finding a Top Rated Laptop comparing quotes is the key to getting the best product for the lowest price.
We've gathered information on the top notebooks, user reviews, and buying tips, and made it easy to get the best price.
Top Laptop Review
Laptop Brand

Overall Rating
Operating System
Display
CPU Cores
RAM
Best Price
Apple MacBook Air MJVM2LL/A
OS X Mavericks
11.6"
Intel Core I5
4 GB
$1,099
Apple Macbook Pro MF841LL
Mac OS X
13.3"
Dual-core Intel Core i5
8 GB
$1,609
Eluktronics N857HK1 Pro X
Windows 10
Home 64-Bit
15.6"
Quad Core
16 GB
$1,245
ASUS K200MA Touchscreen
Windows 8.1
11.6"
Intel
4 GB
$1,316
Apple Macbook Air 13.3
Mac OS X
13.3"
Dual-core Intel Core i5
8 GB
$855
Microsoft Surface Book 2
Windows 10 Pro
13.5"
Intel Core I7
8 GB
$1,800
Lenova ThinkPad X1 Yoga
Windows 10
14.0"
Intel Core I7
8 GB
$1,750
Acer Aspire VX 15
Windows 10
15.6"
Intel Core I7
16 GB
$999
Consumer Tips for Getting the Best Laptops and Notebooks
In today's busy world people are on the go and constantly in need of access to email, computer apps, scanners, and other digital features. Smaller handheld devices are great but are not often ideal for business professionals on the go and for this reason, laptops remain a very important part of day-to-day business and are also a traveler's necessity. There are a number of features to compare when buying a notebook and these are a few tips you'll definitely want to look at. The most obvious items to review are the laptops that offer the best features, performance, memory and storage, and overall speed.
Finding the Best Laptop Features: When looking at features make sure to start with the operating system, which is what is used to communicate with your system. Two of the most popular options are Windows 7 and Windows 8 (home and professional).
Screen size may or may not be important but if it is most people prefer between 15.6" – 17.3" displays. Also, consider how long you expect to be without access to powering up your product because the typical battery life lasts as little as 5 hours to as much as 10 hours.
Depending on the sensitivity of the data on your laptop you may also want a fingerprint sensor for added security to keep uninvited eyes away.
Top Performance: Start by examining the system's CPU (GHz) which will determine how quickly your computer will be able to process data. We recommend 2.5 – 3.1 for optimum performance. If you plan to work with heavy graphics then make sure to compare video cards. We like the Intel HD graphics cards but there are several quality products on the market.
Also, it's very important to look at the number of CPU cores. For basic needs, a single will do but if you want speed and you often operate more than one program at a time we highly suggest getting a dual-core processor. For the ones that just must have the best and the fastest you'll want the quad-core, but for most of us, that won't be necessary.
Laptop Memory and Storage: First make sure to look at the available RAM which is your computer's short-term memory. The best performing options will range on the low end at 4GB and ideally 6GB to 8GB. The next thing to compare will be the notebook's hard drive capacity which controls the long-term memory. For the hard drive storage you'll want a minimum of 320GB and for those with massive files and data we recommend 500GB -750GB. Some laptops today offer SSD which is Solid State Drive and contains no moving parts but provides a really nice boost to the initial startup and file transfer speed.
Notebook Connectivity: Consider how many USB ports you will require. Will you need to simultaneously plug-in a thumb drive, mouse, and other USB items? If so then look for at least 3 ports. While Bluetooth and Wi-Fi are pretty much standard features it's best to make sure, especially if you're buying a used system.
Notebook Type: There are four common types and it's really a matter of preference. The options are Laptop, Ultrabook, Convertible/2-in-1, and the Netbook.
Brands: The features and performance you require will drive the brand that you buy. Well-known laptop computers are HP, Dell, Lenovo, Apple, Samsung, Toshiba, Acer, Sony, and IBM. We reviewed all of them in our top 10 report laptop report.
And finally when reviewing the top laptops don't overlook the simple items like the length of the warranty (should be at least 1 year), and the type of customer support available. We prefer 24-hour phone support but that's not always an option so you may need to settle with email and live chat support.
Which laptop do you think is BEST? WORST? Write your review here.