Best
Medical Practice Software

| Side by Side Reviews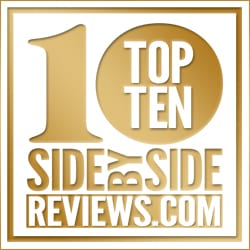 When it comes to finding Medical Practice Software comparing quotes is the key to getting a top product for the lowest price.
We've gathered information on the top 10 Medical Practice Management Software, user reviews, and buying tips, and made it easy to get the best price from companies in your area.
Before you make a purchase be sure to download a free in-depth buyers guide for medical practice management software and get a side-by-side comparison chart. Simply tell us what your needs are (less than 1 minute), then download your chart to review critical features, and then get matched with top suppliers who can offer you competitive price quotes in minutes.

Get Your Buyers Guide and Compare Prices Now
Compare Medical Practice Software Prices
Medical Practice Software Features Review
Therapy Practice Management Software Review
Top Medical Practice Management Software – Buying Advice
The management software you use in your medical practice is as important as any of your office's personnel—maybe more so than some! From scheduling to maintaining patient records to handling confidential communications, your practice management software keeps your medical appointments running efficiently and effectively while keeping the business side of things streamlined and secure. There's no such thing as being too careful when it comes to selecting and purchasing your management system, so here are a few tips to get you started.
Consider the Size and Type of Your Medical Practice
Medical software comes in all shapes and sizes; there are practice management applications intended for solo practitioners and small medical offices, and platforms designed for hospital use—some providers will even custom-build a management system based on their software for institutions willing to pay a premium. Matching the right software with the right practice or medical office size will increase your cost-effectiveness and operating efficiency.
There is also an increasing amount of specialization in medical software, with management systems designed for pediatric providers, cancer treatment centers, outpatient labs, general practice offices, and more. Many generic platforms can also be tailored to fit specialized practices, but it might be useful to look at some of the features constructed explicitly for your area of medicine.
Cloud-Based Systems vs. Native Management
Most of today's medical practice management software options have both online and on-computer or natively stored components, but some make much greater utilization of the "cloud" while others are tied more completely to the machines where the software is installed. Security concerns, the frequency and type of communication you engage in regarding patient records and billing, and portability are all important considerations when choosing between a cloud-based or native management system.
Integration with Existing Software and Practices
Though billing and basic bookkeeping components are a part of the majority of medical practice software systems available, these components are not typically as robust as software built specifically for business accounting purposes. Once you've narrowed your options down to a few platforms, see what it will take to integrate each with your current accounting programs and any other software you use to keep your business running. You can expect there to be a bit of transition work necessary, but the more seamless your new software is the better.
Compare HIPAA Compliance and Medical Data Security
It goes without saying that your medical practice's management software should be fully HIPAA compliant, but a look at the security features a system offers is vital before you go ahead with a purchase. Any vulnerabilities will leave your patient's medical and payment information as well as your business records at risk, so you need software that can store and communicate this sensitive information without causing you or the people you treat any undue worry.
Keep these considerations in mind, and be ready to ask your potential software providers some questions. Selecting a practice management system can be quite a process, but once it's in place your practice will sail along with ease.
Which company, product or service do you think is BEST? WORST? Write your review here.
Best Medical Practice Software