Best
Medical Transcription Service

| Side by Side Reviews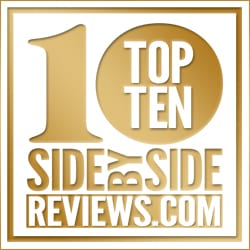 When it comes to finding Medical Transcription Services comparing quotes is the key to getting a top product for the lowest price.
We've gathered information on the top Transcription Companies for Healthcare, user reviews, and buying tips, and made it easy to get the best price from companies in your area.

Before you make a purchase be sure to download free in-depth buyers guide for medical transcription solutions and get a side-by-side comparison chart. Simply tell us what your needs are (less than 1 minute), then download your chart to review critical features, and then get matched with top suppliers who can offer you competitive price quotes in minutes. Get Your Buyers Guide and Compare Prices Now
Medical Transcription Services Buying Guide & Reviews
Medical transcription services can be a vital link in your patient care. Here's what the best services offer and how to find the one that's right for you.
When a patient walks into a medical office, they expect to be seen by a doctor and to later receive a bill.
It's a standard process we've all come to know.  But there's a lot that happens in the world of healthcare to get to this step.
Seeing a patient is just the first piece of the puzzle.  Behind the scenes, a network of people works to ensure patient satisfaction at all levels.  A key part of this process is making sure medical notes and records are transcribed with accuracy.
Many offices take on the burden of transcription themselves. Often, they leave the work to an already-busy administrator. Healthcare Administrators are responsible for the quality of services. It goes without saying they have their hands full.
The Difference is in the software
Medical transcription companies use voice recognition software that allows for accurate medical transcription services.
Industry-leading technology provides secure transmission of data and reduces human error. Note generators like Radekal reduce paperwork and increase productivity for physicians.
Work with a medical transcription outsourcing company for a timely turnaround
Medical Transcriptionists are solely focused on completing your reports. They use the most efficient software to do just that. This usually allows them to complete your projects in 24 hours or less.
A Healthcare Administrator usually takes on a number of tasks in the office. Transcription is one of them. Other duties of a medical admin professional include overseeing and assisting office
staff, implementing new technology, and some clerical duties.
Some common issues faced by administrators include resource development and ensuring costs stay affordable while quality remains consistent. They also have to deal with implementing security that complies with HIPAA guidelines. As you can see, admins have a lot on their plate.
Medical transcription services can answer these concerns by offering fast, accurate implementation of records transcription in a secure setting.
Transcriptions that might take an Admin day to complete can be completed in just hours by partnering with the right transcriber for your needs.
Finding the Best Medical Transcription Company requires a Little Research
Many transcribers specialize in certain types of medical records. This makes them experts at turning around your project in the fastest time possible. These specialties include dental records transcription, clinical summary, pathology transcription, progress notes, and many more areas.
Finding the right provider could be as easy as looking for one that specializes in your area.
But other things you want to consider are cost, whether they are domestic or offshore, the review process, and of course, turnaround time.
You can use websites that offer reviews and price comparisons to determine quality.
More operational efficiency and higher quality medical transcription service
The most staggering benefit of partnering with a medical transcription services provider, like iScribed is the impact it has on your business and day-to-day operations. Professional medical transcription services are part of a system that goes something like this:
The doctor sees the patient.  He dictates notes into a microphone.  His voice is captured and sent to a transcriptionist.
The transcriptionist captures the data accurately and uploads the file to the practice in a timely matter.
It is coded based on the transcription. Then it is sent to billing where insurance and patient are billed. The record is filed.
You can see how everything hinges on accuracy and timeliness in the transcription process. One mistake, and the record could be coded incorrectly. Then it gets billed the wrong way. That's a mess you don't want tarnishing your practice's name.
In the digital age, reviews can make or break a business. Good reviews will get people to try your office. However, bad reviews can be even more damaging. Providing efficient services to clients is one responsibility that can't be emphasized enough.
Using these services allows the practice to allocate its limited resources to serving patients
Imagine what can be accomplished for patients when a Healthcare Administrator reallocates those hours that might be spent transcribing records?
Now imagine that everything is coded correctly. Doctors and nurses can quickly access records because they were filed where they are supposed to be.
Also, imagine quick access to medical records due to speedy turnaround times. That will have a great impact on a patient who is waiting on a medical bill.
Today, medical offices don't have to imagine these things because they can be accomplished by outsourcing medical transcription services to a reputable provider. The impact helps all involved from administrators all the way down to patients.
Healthcare Transcription Solutions Saves Your Practice Time and Your Patient's Grief
It's no wonder so many people are turning to medical transcription services.
They offer timely service and provide accurate records that impact the efficiency of all departments.
But most importantly, transcription services can enhance the patient experience. Ensuring patients receive accurate and timely service is on the forefront of the minds of Healthcare Administrators.
At the end of the day, that's what medical practices are all about: serving the people who need them.
If you're a Healthcare Administrator ready to take your practice to the next level and dive into transcription services, start here for reviews that will help you make a decision.  And leave a comment below to let us know your thoughts on transcription services.
Review Transcript Security and Reliability
First and foremost, you want to make sure your patient's medical records—and your medical practitioners' work—is protected. This means HIPAA compliance, of course, but that's just a start. Many services used a network of home-based transcriptionists, while others employ a call center-like environment to keep transcriptionists and their work on-site. Regardless, you'll want to know what steps are in place to ensure secure communications and the protection of all the sensitive data your service will be handling.
Reliability is important too, and service with multiple locations can actually be useful in this regard. A power outage or Internet connectivity issue at your transcription company shouldn't disrupt your flow of business, so see what redundancies they have in place. Depending on your practice, you might also want to find a service that guarantees a certain turnaround and/or one that offers night and weekend services to keep urgent information up to date and accurate around the clock.
Service Plans and Medical Transcription Costs Comparisons
Price is a major buying factor, too, and should be matched to your level of need. For a small family practice that might only produce a few hours of recorded medical documentation a week, there are services that provide affordable pay-as-you-go services. For larger practices or those with heavier transcription needs, monthly and annual subscription services are available with different pricing tiers based on volume and other factors. Determine your need before you go shopping, and you'll have a better idea of what to look for.
Compare Technical Transcription Details
Finally, make sure it will be easy for you and your practitioners to continue doing things the way you like, and that your service makes it easy for you to transmit your audio recordings for transcription. Compare all the features available to your practice. There shouldn't be much if any additional software to handle or other technical hoops to jump through—transcription's all about making medicine easier!
Best Medical Transcription Service