Best
POS –

 Point of Sale System | Side by Side Reviews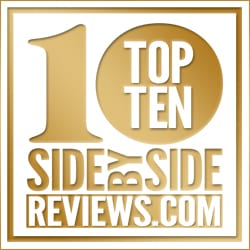 When it comes to finding a quality POS System comparing quotes is the key to getting a top product for the lowest price.
We've gathered information on the top-rated POS systems, user reviews, and buying tips, and made it easy to get the best price from companies in your area.
Discover what a POS system does, why are they important, and what type should you get. 
When you run a retail store, there are all sorts of different operations that you need to make sure are running smoothly. These can involve marketing, management, and administration.
By having an effective point of sale (POS) system, you can help ensure that all of your operations are going smoothly. Find the best equipment for small business, various types, and what features to look for.
10 Best POS Systems
First, we'll look at the best POS solutions on the market today. We'll compare them and show you what each one can bring to your business.

1. Square POS Review
If you've been to a small business lately, you've probably encountered a Square POS system. The company is one of the biggest POS brands out there and they offer prices and features that are tough to beat.
Square provides an intuitive user interface and software that allows the operator to execute transactions effectively and smoothly.
The various hardware products that they offer are also relatively cost-effective. Square is a solid option all-around which is why it tops our list.
Those with a Square account can use its iPad POS software for free. The software emails receipts tand rack purchases by customers and manages inventory and sales.
In the last nine years, Square has seen a world evolve and change. They were there for all of it: from e-commerce to omnichannel solutions – helping sellers sell online in any capacity you need them to; managing inventory across various channels or within one company's kitchen (we do our best to make things easier); running an efficient business with thorough financial services tools embedded into each purchase point as well so merchants can access loans if needed! And now? Well, let me tell ya about my experience today.
Square POS solutions for sellers of all sizes are tailored to your individual needs. Whether you're a small business looking at scaling up or an entrepreneur with ambitions beyond what was possible before, Square has the right tools that will work for you and grow with whatever future endeavors come along on this journey called "success."

2. Lightspeed POS Review
The inventory management options at Lightspeed allow managers to order or import items. Managers can also group items by type or add details such as color, size, and style.
Lightspeed's most popular retail POS system begins at $99 per month. It includes one register and allows for a maximum of five employee accounts. Users will also get 24/7 support, basic analytics, and easy onboarding features.
You can run the software on a computer or on an iPad. And the hardware suites include receipt printers, cash drawers, scanners, and iPad stands.
This is great for vendors with a complicated inventory but might be too much for managers who only sell a few goods.

3. Vend POS Review
The third-party integrations in this software allow managers to search for and add features that don't come directly from Vend.
This retail POS system helps you manage contactless payments, split payments, inventory and sales, customer profiles, and e-commerce integration. This last aspect allows businesses to seamlessly sell across digital, physical, and mobile platforms.
Vend is extremely versatile on its own but boosted greatly by the third-party add ons. You can also use it on a PC as well as on Macs and iPads. Those who are looking for maximum customization would enjoy these aspects of Vend.
Vend has been on a mission to help retailers keep up with the times and modernize their business since 2010. And they haven't slowed down for anything, which is why Vend by Lightspeed was such an opportunity- it lets us double down our efforts so that more stores can thrive.

4. Shopify POS Review
Shopify is a major e-commerce company that also offers its own POS system. Shopify POS users will get their own branded online store. They will get options, like social media, for their online sales channels.
You can also set it up so that customers can purchase items online and then pick up those items in the store.
Other helpful features include employee and inventory management, discount codes, sales, a mobile app, and analytics.
Businesses that want to have a strong presence both online and at a physical location could benefit greatly from Shopify's offerings. The support team is also available 24/7 by phone, live chat, and email.
Shopify believes in the power of sustainability and social justice. They invest their money towards renewable energy, and carbon emissions reduction initiatives as well as providing opportunities for growth among employees with programs like affordable healthcare coverage or parental leave policies because it's important to care about more than just profits when building a business.
Shopify's growth is quite an achievement. From 5 people in a coffee shop to over 1 million across the globe, they care deeply about their work and what it stands for- constant learning through change with impactful actions!

5. Erply POS Review
There are three retailed-focused POS systems that Erply sells. These are a basic retail system, a POS for retail franchises, and an enterprise retail solution.
The franchise system allows franchise owners to set their own security permissions. This helps them to designate how much of the system each manager can have access to. A franchise owner is able to how much they want to centralize things like customers, inventory, and other sensitive information.
Other nifty features include inventory and sales features, tools for employee management, and barcode scanning.
Erply is a company that began as an award-winning Seedcamp entry in 2009 –hence our name, ERPly!– and was officially founded the following year. Since its establishment, Erply has designed customizations for small to medium-sized businesses with high detail requirements resulting in one of today's most advanced inventory management platforms supporting over 100 thousand stores across 15 different languages worldwide

6. Shopkeep POS Review
Shopkeep POS software covers all of the core features you would want for retail POS. And it all comes with a simple user interface that also works smoothly on mobile.
While out of the office, managers can keep up with daily reports and employees can use the app on the iPad to track inventory and sales.
Customer service features allow managers to integrate gift cards and customer loyalty programs.
When it comes to tech support, you'll get 24/7 support via email, live chat, and phone.

7. SalesVu POS Review
SalesVu offers its clients a variety of apps meant to help with all sorts of POS concerns. That includes invoicing, transactions, employees, inventories, gift cards, and loyalty programs.
All of the apps are essentially free. However, if users want to access those apps through one central view, they will have to pay a fee of $75 per month. Support options include an online help center with tutorial videos and a 24/7 live chat.
Those who need to perform just a few basic POS tasks could make use out of the free version of SalesVu. They can then scale up to the paid version as their business evolves if they so choose.

8. Clover POS Review
The retail software from Clover POS offers integrations to companies that need to support in-person delivery or online orders. Other highlights of the software are customizable customer profiles and security tools. When it comes to hardware, you will get a contactless payment hub, a countertop POS station, and a mini version of that station.
Businesses that want to integrate their physical store with their online presence, but want more flexibility than what Shopify allows, should consider using Clover.
Clover won't give you a website, instead, you will have to leverage your own online brand.

9. Epos Now Review
Epos Now offers users an easy-to-use interface and it's quick to learn. This UK-based POS solutions company lets retailers use their own equipment. This is because the software works with any standard receipt printer or barcode scanner.
Also, this is the kind of POS software that employees can pick up quickly. In fact, according to the site, employees who first encounter the software will be able to use it completely after just 15 minutes.
The discount features are another positive as well.
Managers can set promotions that can be designed to run during set times of the day, or days of the week, or at specific locations.
And depending on your plan, you will get 24/7 phone support. Only email support is available for the starting service plan.

10. Revel POS Review
One of the highlights of Revel's POS system is that it lets businesses track returning customers as well as those customers' favorite things to buy.
It also comes with all of the essential features, including analytics, inventory and sales, and employee management.
Revel POS Insights, the system's mobile app, lets managers learn pertinent information, even when they're away from a computer.
It's important to note that Revel POS doesn't come with a free trial but it does come with a free demo of the product.
Revel Systems is the first iPad POS system to hit the market. They have been refining their product and working alongside customers ever since, with a goal of offering an intuitive yet powerful cloud-based platform that can quickly adapt – even grow together as your business needs change over time! Their expert team works closely alongside you every step towards achieving this solution; ensuring we're all on board in order to maximize value from both Revel's software solutions AND YOUR INNOVATIVE TEAM'S efforts too.
In the last mile, Delivery XT offers a full range of services to help you deliver your products in confidence. The features that make this one-stop solution so appealing include: live tracking and notifications for customers; an app that allows drivers easy access while on route or parked at their destination waiting till they're called upon again by Amazon's system (so no need to keep checking up via phone); as well mainstreaming both online shopping AND doorstep delivery into contemporary lifestyles through its innovative approach towards logistics management–allowing consumers ultimate convenience without sacrificing quality.
What Is a Point of Sale System?
A point of sale (POS) system is where the customer makes a payment for goods or services at your store. To put it simply, whenever a customer purchases something at your store, they are executing a point-of-sale transaction.
The POS system kind of acts like the central hub for your business. It is where customer management, inventory, and sales all merge together.
Believe it or not, many small businesses today are using antiquated systems including cash registers, manual methods, and Excel and QuickBooks for bookkeeping.
These business owners would be wise to upgrade to a POS system. That's because, by upgrading, they can speed up their operations and make sure that they do not miss out on gathering critical data that can help them improve their business.
People able to have deep insight into your inventory, sales, and customer habits, are all invaluable when it comes to attempting to run a successful business.
Types of POS Systems
The size, scale, and nature of your business will help determine which type of POS system is best for you. Let's take a look at some of the most popular ones below.
Mobile POS
A mobile POS system can manage some customer information and inventory while also processing payments. For most systems, the app is free as well as the credit card reader.
The payment processing, however, will cost you.
If you don't manage a lot of inventory and need to be able to move around, this is a great system to have. Most of these systems will work with a portable receipt printer as well. You can also email receipts to your customers.
Tablet POS
Android and iPad POS systems are growing in popularity. That's because they don't require much in terms of upfront investment and you can usually just use a tablet that you already have.
Many of these systems also support compatible hardware like tablet stands, cash drawers, and barcode scanners.
Some of these systems are very basic and simple while others can handle employee time tracking and complex inventory demands.
Employee time tracking can be extremely useful for management.
Terminal POS
These are perhaps the most common types of POS systems. They're the ones that you see at the counter in stores.
And even though they are software/hardware-based, many of them still require internet access. Or they might even use software that's based in the cloud.
Typically, these are sold in an all-in-one package and include cash drawers, barcode scanners, and other relevant materials.
Many of these systems also provide 24/7 support.
They're not portable but they are easy to use and are the current business standard.
How Much Does A Point of Sale System Cost?
The cost of a POS system varies greatly. It mainly depends on what your needs are and the size of your business.
You also have to think about hardware, software, and processing fees.
A small business that just sells a couple of products, won't have a very large staff. This can save them from having to purchase advanced POS features.
If the products they sell are simple and don't involve prep times, they won't need any fancy communication systems either. And if they need one register, that will save them even more.
A company like this could get by with just a card reader, one iPad, and an iPad stand.
If they were on a $70/month plan for the software, they would be spending around $1,200 for their total POS expenses.
Compare that scenario to a large store – a thrift shop, for example – that needs a lot of hardware and advanced software. They will need multiple monitors, receipt printers, and card readers.
A company like this is likely to spend around $6,500 total for a POS system, including $3,000 for a year of POS software.
What Are the Most Important Features to Look For in POS Systems?
The most important feature you will want is offline compatibility. This way, if the internet goes out, you will still be able to collect customer data and execute transactions.
Being able to distribute and process gift cards is another major plus for POS systems. Having gift cards is an excellent way to increase sales and create repeat customers.
Your POS system should also be compatible with EMV payments. Most credit and debit cards utilize these chips. By not being able to let someone insert their chip, you're putting them at risk for fraud and making yourself responsible in case money fraud should occur.
And if you want to get really modern, you can even order a POS that accepts Bitcoin.
What's the Best POS System for Restaurants?
If you are running a new restaurant, then Square POS is the way to go. Square is EMV compliant and works with both Android and iOS devices. This is opposed to many competitors that only integrate with iPads.
Square also offers features that support companies as they grow. Square also allows restaurants to manage payroll, send invoices, and it integrates with apps like TaxJar, Xero, and Quickbooks.
The Importance of Knowing What Is a POS System
Hopefully, after reading the above information, you now feel you have the answer to "what is a POS system?".
Just remember that before making that big purchase, you assess the size and scope of where your business is currently and where you want to take it.
Looking to learn more about our reviews? Contact us today!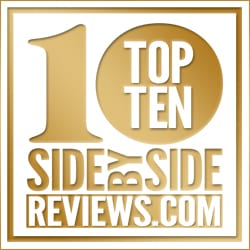 Is Your Business in our Top 10? Brag about it and post your Top 10 Badge on your website. Just Copy the code below!
Find and compare the top ten POS Systems and read customer reviews from these and other real people. Help us rank the best Point of Sale Systems and write your own review. Simply share your experiences at the bottom of this page.
Request Side-by-Side POS System Quotes to Compare and SAVE BIG.
Which POS System do you think is BEST? WORST? Write your review here.