Best
Postage Scales

| Side by Side Reviews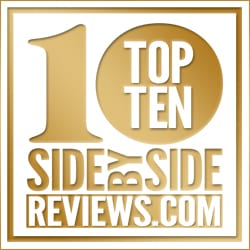 When it comes to finding a Postage Scale comparing quotes is crucial to getting a top-quality product for the lowest price.
We have gathered information on the top 10 postage scales including user reviews and buying tips and made it easy to find the best price from companies in your area.

Postage Scales Buying Guide & Reviews
Businesses often find themselves working to increase efficiency in the office. One of those ways is through a postage scale. Postage scales offer short-cuts to long post office lines but allowing an in-house device that can measure and mark the postage for a piece of mail. Unlike most office solutions, the benefit of having a postage scale also includes a very low learning curve, making it possible for anyone in the office to use the equipment with little to no training.
Postage scales come in a variety of models and price points. As with any piece of equipment that requires frequent usage, there are several questions that should be considered when deciding on a model.
Will you need a manual postage scale or a digital postage scale?
What is the maximum weight limit?
How much will the postage scale weigh?
Does the postage scale have a lifetime warranty?
Does the postage scale require batteries?
Is a postage scale sufficient or will you be requiring a postage meter as well?
Where to Source Your Postage Scale
A quick and easy basic postage scale can be sourced through Amazon.com or your local business depot. However, Uline is a vastly preferred option for most out of the ordinary office needs needed particularly for shipping and packing-related needs. Uline is a very reliable source often leaned on by many companies and they have favorable customer reviews and sales support that can guide a decision-maker to the right decision. When it comes to postage scales, Uline offers a variety of shipping postage scales, including ones for Rubbermaid, compact options, industrial options, small parcel postage scales, and utility scales. For quick decision-making for enterprise-level postage scale needs, consider the Dymo Postal Scale.
The Postage Scale Every Mail Room Needs
When debating which factors are more crucial in choosing a postage scale, consider that a digital scale is a much more efficient option. While smaller and slower mail rooms might consider opting for the less expensive manual scale, there's also a higher rate of human error with manual scales. On the other hand, digital postal scales are programmed with the correct postage rates, so there's no guesswork.
However, the best combination for postage scales is those that come with a digital meter with a built-in postage meter. A two-in-one option allows users to quickly gauge and apply postage to any piece of mail within a reasonable envelope or package. A time-tested option for a two-in-one solution can be found through Pitney Bowes. They also have various plans for lower volume needs, which allows companies to scale up as needed without the upfront investment.
For larger, high-traffic, and high-volume mailrooms, Pitney Bowes offers a complete all-in-one unit that has the capacity to produce over 18,000 envelopes per hour, with postage. The company also hosts a user forum and offers support, which offers added value.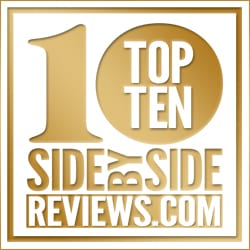 Is Your Business in our Top 10? Brag about it and post your Top 10 Badge on your website.
Find and compare the top ten digital postage scale companies and read customer reviews from these and other real people. Help us rank the best scales and write your own review. Simply share your experiences at the bottom of this page.
Request Side-by-Side Postage Scale Quotes to Compare and SAVE BIG
Which company, product or service do you think is BEST? WORST? Write your review here.