Best
Cloud Data Backup

| Side By Side Reviews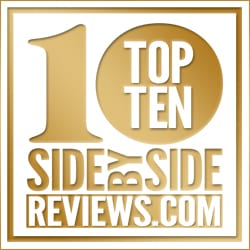 Remote data backup plans and cloud storage allow you to safely and securely store files, images, and more in a cloud environment to keep your data safe and protected. When looking to find the right online data storage plan, comparing quotes is crucial to getting a top-quality product for the lowest price.
We have collected and listed details and information on the top 10 remote data backup plans including user reviews and buying tips and made it easy to find the best price from companies across the web.
Cloud Backup System Buying Guide & Reviews
Security – This is the primary concern for most people when it comes to cloud computing. With all the attention the media puts on hackers and data theft it should be the primary concern. While a company does want to have easy access to their files, they aren't going to want anyone else to have easy access to their files. The higher the encryption rate a company offers, the more secure your information will be. Any reputable company won't offer anything below 256-bit encryption, and without the password, it would take years for someone to decrypt the information. Even the company the business uses won't be able to read the files.
Synchronization – Syncing your information across devices has never been simpler when using a remote data backup system. Most programs will, when the application or program is installed, automatically send the information to their data storage facilities. Nothing extra has to be done, and it will happen without anyone having to think about it. For many businesses, this means their employees can leave their computers at the office and still have access to important files on their smartphone or tablet. All they need is the application installed on all their devices. Along with that, many companies will offer a web-based way of accessing the files. In other words, an employee on any computer that has access to the internet will have access to all of their files.
Storage – Storage is pretty straight forward. If the company has been backing up using hard drives, it may be beneficial to find out how much storage space has been utilized for backups and copies of files. If they haven't, it's never too late to find out. It's important to know how much space the company is using so that the correct plan is purchased. Nothing is more frustrating than all of a sudden being hit with an error message telling the employee there is not enough storage for their files, and if the company is using it as a whole there could be several confused and unhappy employees.
Services – Also known as support, this is a crucial item to be aware of. A company relies on its information to remain in business, and downtime can mean some serious loss of finances. When choosing a remote data backup system companies should find out what types of services they offer – on-site repair, 24×7 phone support, online chatting, a dedicated IT team. The more support options the better for the company to stay up and running.
Reputable Data Backup Service Providers
iDrive – This company offers a free 5-gigabyte plan that lets a person try out their services to see if it's something they can get behind. Many companies have a free trial period, but this one doesn't require a credit card and so there are no worries about missing the cancellation date. Their business plans offer up to 12.5 terabytes of storage.
CrashPlan – The great thing about this company is they offer an unlimited amount of online storage. Never worry about filling up your allotted amount of space with forgotten media. This company also has a price-per-user cost, so the company pays for however many people they want to use the feature.
Carbonite – Probably one of the more famous ones, as they have been in business for ten years. They range in prices from around $60 a year to $1200 a year and offer a variety of plans that will suit small businesses and large businesses alike.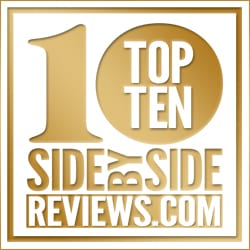 Is Your Business in our Top 10? Brag about it and post your Top 10 Badge on your website.
Find and compare the top ten remote data storage plans and read customer reviews from these and other real people. Help us rank the best cloud storage and write your own review. Simply share your experiences at the bottom of this page.
Request Side-by-Side Quotes on Data Backup Plans to Compare and SAVE BIG
Which company, product or service do you think is BEST? WORST? Write your review here.