Best
Small Business Loans

| Side by Side Reviews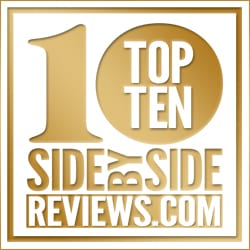 We reviewed the lending terms of over 50 companies and found the best banks that support small businesses like yours. We have gathered information on the top 10 small business loans including user reviews and buying tips and made it easy to find the best rates from companies in your area.
When we compared the best start-ups and small businesses we find they all have one common threat – funding.
You may have a breakthrough idea in mind, but without the money to back it up, it could just remain an idea. Our review of top lenders for small businesses will help you get started.
It is not expected of you to have thousands in savings ready to throw into development. But, you do need to master the process of applying for a small business loan.
The most common rule of thumb is building your credit, but do you know how to choose a lender once you're prepared to negotiate?
We've got everything you need to know from start to finish when applying for a small business loan.
Build Your Credit
As a small business owner, you have to consider both your personal credit score and your small business score.
A personal credit score can range from 350 to 800, and the higher you go the better off you are.
This score takes all your private assets into account like your car or mortgage payment, student loans, and personal credit cards. It then takes these accounts and uses 5 different factors to find your score:
your payment history
how long you've had credit
the amount owed in debt
types of credit
recent credit inquiries*
Do not fall victim to the rumor it is wrong to check your credit score. In fact, most people who check their credit often say it positively impacts their behavior towards credit.
However, do be aware of hard inquiries, which happen every time a lender checks your credit when you apply for new credit. This type of credit check does have the potential to lower your score, but not by much.
If you are applying for a small business loan for the first time, you will only have a personal credit score to show you are good for the loan. Still, it is good to know the way your business score works from the get-go for future funding endeavors.
A small business credit score ranges from 0 to 100 and depends heavily on your business credit cards, payments, and lenders.
Make payments early if possible, and definitely on time. Try to work with a lender who reports to credit bureaus, it will ensure your records are as up to date as possible.
Choose a Top Lender With the Best Rates
Speaking of lenders, always look into the differences between banks, the Small Business Association, and third-party groups when applying for a small business loan.
The Bank
Banks are the best option for those who are prepared to think long-term.
This means you are showing up with excellent credit under your belt and a business plan to validate the need for the loan. Banks are big-time. They will go through your credit history and payments in detail as well as the finances necessary for development and marketing.
Additionally, these loans can take up to two months to process, which means you need to have enough funds in place to maintain your operations. This will be necessary anyway since most banks need three years of business data to even consider a loan.
There may seem like many hurdles with this option of applying for a small business loan, but it does pay off.
Banks automatically report to bureaus and are arguably the most credible source for loans.
The SBA
If your business is still too young to apply for a bank loan, try the SBA.
Keep in mind, these funds come from the private sector. The process is less detailed than a bank loan, but because funds come from the government it can take up to three months for you to have cash in hand.
Your credit is just as important with this type of lender.
Payment history should be consistent, on-time, and show little or no signs of defaulting.
Third Parties
Alternative lenders include online small-business corporations and cash advance businesses.
This is the quickest way to get the loan you are looking for. They have more lenient policies on credit scores and offer a quick turnaround to get cash in hand. However, it comes at the price of paying a higher interest rate.
It may be your best bet if you have bad credit, but be sure you use the money to start gaining ROI and pay the loan back.
Prepare Your Statements
Once you've chosen your lender of preference, gather all the paperwork necessary before beginning negotiations.
Banks will require the most information.
They ask for tax returns, balance sheets, income statements, and financial projections for your business. Invoice statements may be required as well. Don't forget personal documents like licensing and proof of experience/capacity.
If you are looking for funding to get started and have no proof of balance or income, try starting with third parties first.
Their application is much more streamlined and can get you the boost you need to work your business up to bank-loan status.
Offer Collateral
If you've jumped through the primary hoops and are ready to begin applying for a small business loan at the bank, you may need to offer collateral.
Collateral is like an insurance for the worst-case scenario, to show you are good for your loan. It is the right of the bank to seize an asset such as inventory or real estate in the event of you not paying back your loan.
Sometimes, collateral can be the right to business assets or a personal guarantee.
Learn from Mistakes
Applying for a small business loan takes time to get right, and mistakes are likely to happen.
Be aware you may not get approved after your first attempt.
However, do not let this discourage you from trying again.
Ask the original lender about why your application was turned away. This can help improve your approach the second time around or with a new lender entirely.
It might be a simple fix like making another month's payment to your credit on time, or double-checking all your necessary files.
Start Applying for a Small Business Loan
Your small business loan is waiting to get picked up.
All it takes is a little preparation and persistence to score the cash you need. Use these tips to start funding your product and start handling the real business – revenue!
For an in-depth look at what it takes to start a business, click here.
Best Small Business Loans