Best
Solar Panels

| Side by Side Reviews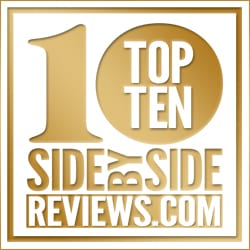 When it comes to finding Solar Panels comparing quotes is the key to getting a top product for the lowest price.
We've gathered information on the top 10 Solar Panel companies, user reviews, and buying tips, and made it easy to get the best price from companies in your area.

Before you purchase be sure to download a free in-depth solar panel buyers guide and get a side-by-side comparison chart – Click Here.
With the environment on everyone's mind, solar energy is a popular option. This will guide you through the buying journey.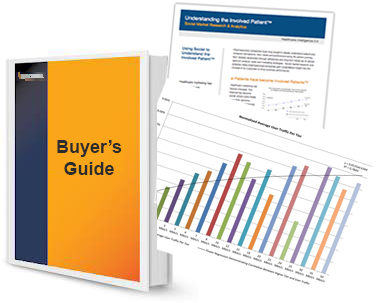 Choosing the right solar panel company with the best solar panels can be a difficult decision. To break it down for you, here's a review of the five best solar panel companies.
1. Sunlux Solar Panel Review
Sunlux was founded on the idea that solar energy should be just as easy as traditional electricity. Their vision was to provide the best solar energy for its customers. Customers should feel confident in their decision to switch to solar with high-quality products and affordability.
Customers only have to worry about their savings when working with Sunlux because the company will handle paperwork, maintenance, and more. They make going solar easy with just five steps:
Site Evaluation – A project manager will be in contact to schedule a site evaluation. Technicians will collect detailed information during this time, such as measurements, to give to the design team. This stage is typically completed within seven business days of signing a contract.
Design and Engineering – Designers at Sunlux will design a solar system package that fits your energy needs to your specific home. They work closely with the customer to ensure that the design exceeds expectations. This step is typically done within 10 business days.
Permitting – As mentioned before, Sunlux will handle the paperwork for you. After the design is finalized, the permit technician will put together a permit package to submit to the city for approval. The time it takes to obtain the permit will depend on the jurisdiction; therefore; this stage is typically completed within one to four weeks.
Installation – A project manager will contact you again to schedule the date of the installation as soon as the permit is obtained. Highly trained and safety-certified crews will perform the panel installation. An onsite project foreman will also be there to answer any questions the customer may have. This step is usually completed within one to two days depending on the type of system that is being installed.
Inspection and PTO (Permission to Operate) – Sunlux will schedule an appointment with the city inspector to look over the installation and make sure everything is correctly in the code. After the city inspector signs off, Sunlux will submit a final package to the customer's utility provider for PTO. Once this is complete, they can turn on the new solar system and start saving the customer money.
Sunlux uses tempered glass for its solar panels that are tested under severe conditions so that it can withstand various environmental threats. It also includes an insulation layer and a protective back sheet to help against heat dissipation and humidity.
With the best warranty in the industry, Sunlux is a great option for those wanting to make the transition to solar. Their 25-year warranty includes equipment guarantee, maintenance, performance, monitoring, tech support, and customer service.
With the Sunlux savings calculator, customers can estimate their savings whether they buy, finance, or lease.

2. Vivint Solar Panel Review
Vivint Solar was founded in 2011 to provide homeowners with simple and affordable clean energy. They are known as one of the best solar companies because they use solar power to simplify the customer's life, reduce the energy bill, and clean up the environment. Going solar does not have to be a headache, which is why Vivant Solar can help you begin your journey with just five easy steps:
Consultation – Vivint Solar will look at your energy needs and show you how much you can save by going solar.
Design – Vivint Solar will come to you to check out the roof and gather information for the solar energy system design team, who will create a custom design.
Permitting – The Customer Care team will ensure that the municipal permits and utility paperwork are taken care of.
Installation – Vivint Solar can have the solar panels up and ready in about 4-8 hours on installation day.
Activation – Once the local utility and municipality give the final permission, Vivint Solar will connect the solar panels to the grid and start generating clean solar energy.
Vivint Solar even offers its own thermostat option to ensure your home is temperature coefficient. Vivint Element Thermostat is a smart thermostat that can monitor the air temperature and adjust to pre-set temperature preferences. This tool can add up to 12% of savings and can be conveniently accessed from a smartphone.
To ensure that the customer has exactly what they need, Vivint Solar provides solar plan options. These options include Solar Purchase, Solar PPA, Solar Loan, and Solar Lease. All four plans include product and workmanship warranty. They also include incentives and no upfront costs, giving you high-quality solar power for an affordable price.
Vivian Solar offers a free quote to help you make your solar decision.

3. SunPower Solar Panel Review
With more than 750 patents for solar technology, SunPower has been one of the best solar companies for over three decades. Although all solar produces clean energy, SunPower takes it a step further with a philosophy that aims to be a regenerative force on the environment and society. They've been awarded for sustainability and provide a Sustainability Metrics Report on their website.
SunPower is the world's first solar company to earn the Cradle to Cradle Certified Bronze designation for their E-Series and X-Series direct current panels.
With the purpose to benefit the community, SunPower offers a Product Discount Program that enables universities and qualified organizations to purchase their products at a reduced price. This significant discount is for educational purposes and community-related projects.
SunPower offers the highest-wattage home solar panels available, including the A-series, X-series, E-series, and P-series panels that are the first 400-watt solar panels.
The A-series, X-series, and E-series solar panels are all built with the newest Maxeon Gen 5 solar cells. Each delivering efficiencies of 20% or more. X-series solar panels are perfect for space-constrained projects while E-series solar panels are a great all-around solar panel choice.
P-series solar panels are built with SunPower's unique shingled solar cells. They are available in a range of panels from 380 to 400 watts. These solar panels are best for large commercial projects.
Not only do they offer many solar panel choices, but they offer the world's only fully-integrated solar platform. Complete solar systems are available for homes, businesses, and power plants.
Solar cells, flexible panels, and solar battery storage are also offered by SunPower.
With the most powerful cell and highest wattage panels, SunPower not only helps you maximize your lifetime savings, but they ensure your home is a temperature coefficient. SunPower provides more power than ever before and with fewer panels on your roof.
SunPower offers better products and a better warranty compared to a conventional solar panel company. Their warranty covers 100% of repair or replacement costs. Labor, shipping, and parts are covered for 25 years. Their biggest offer is that they guarantee that your solar panels won't lose more than 8% of the original power output in those 25 years.

4. Sungevity Solar Review
Sungevity is on a mission to give customers clean, renewable energy at an affordable cost. Their vision is to design specialized home solar systems with flexible financing plans to enable people to generate their energy and save money. Sungevity proves that solar panel costs don't have to break the bank.
Sungevity believes in four words: custom, quality, flexibility, and reliability. Custom solar systems are made from high-quality materials. Sungevity's solar systems can evolve with you and last for 20 years.
Whether you are a small business, a large commercial enterprise, or a homeowner, Sungevity can make your switch to solar easy with three steps:
Choose your solar and financing options – A Sungevity Commercial Solr Consultant can tell you how much you can save by going solar. This consultation includes designing the system, providing an accurate quote, and explaining all of the financial options available, including tax credits and incentives. This conversation can be done over the phone, making it more convenient for customers.
Sungevity manages the whole process of going solar – They take care of planning, permits, installation, and any possible hurdle that could get in the way of going solar. They partner with licensed local solar installers, keeping the jobs within the community. Once your dream solar system is installed, Sungevity will quality check the system to ensure it meets all specifications.
Congrats! You are now powered by the sun – Monitoring your solar production is made easy with your smartphone or laptop anywhere and at any time, allowing peace of mind that your system is performing as designed.
Sungevity is one of the best solar panel companies because they offer options that meet the specific energy needs of the customer. Choosing the best option for your life can be easy because Sungevity offers flexibility for the future. Since your life is likely to evolve, their solar systems are built to accommodate your life, including ensuring the temperature is coefficient.
Sungevity has four basic financing plans for those wanting to switch to a high-quality solar system.
Cash purchases and solar loan options offer a 20-year system warranty. If you decide to lease a solar system and it produces less than the estimate in the guaranteed 20 years, Sungevity will pay the difference. With a solar Power Purchase Agreement (PPA), Sungevity handles all of the tax rebates and passes the savings to you by banking it into your rate.
Find out what you could save with a free quote from Sungevity.

5. Tesla Solar Panels Review
Tesla may be known best for its electric cars, but creating sustainable energy does not just stop there for this company. Tesla offers solar panels that allow you to produce clean energy.
Tesla is one of the best solar companies because it is already known for focusing on sustainable energy. They can compete against other solar energy companies because they offer designs that are unlike any other solar company, keeping aesthetics and a low profile in mind.
Tesla's solar panels have a sleek and durable design. They have a concealed edge, low-profile, and no visible grid. This simple design is achieved by securing the panels close to your roof and each other.
The concealed edge has a front skirt that helps hide the hardware and panel edge. The panels are all black for a non-visible grid and a monochromatic look. The rail-free mounting keeps panels close to each other to ensure your solar panels are low-profile.
Tesla's solar panels are designed with durability and your roof in mind. There is a minimum impact on your roof due to simple installation and proprietary hardware.
Solar panels by Tesla can handle any weather conditions. Installation points are sealed to protect against rain, snow, and ice, preventing all leaks.
These solar panels can be operated with temperatures from -40 degrees Fahrenheit up to +185 degrees Fahrenheit. With 24/7 monitoring, you can manage your solar system and home energy consumption from anywhere in the world. You can witness your consumption rise and fall, including historical usage.
Tesla's solar panels have a 25-year performance guarantee.

Solar Panel Buying Advice
There are a lot of solar panel options to choose from. If you are thinking about going solar, here are some buying tips:
Get recommendations and purchasing advice
Take note of the length of the warranty
Have realistic price expectations
Figure out the type of panels best for you
Get engineer certifications for your area
Get multiple solar quotes
Luckily, the best solar companies offer help with many of these things, but it is always good to know what you are looking for when wanting to switch to solar.
Go Solar With the Best Solar Panel Companies!
Find out what solar panels are right for you by comparing the best solar panel companies and check out more business advice. Going solar can not only help the environment, but can help you save some money, so what are you waiting for?
Tips for Solar Panels
Solar panels are an investment that can provide solid, steady returns for your home or business for years to come while helping the environment and demonstrating your commitment to ethical practices and energy efficiency. The tangible and intangible benefits of solar panels are literally astronomical, but if you're just starting to shop around you might benefit from a few buying tips to make sure you get the most out of your new sunlight-converting electricity-providing panels.
Solar Panel Output vs. Your Electricity Needs
Your primary reason for buying solar panels is, most likely, the fact that they can provide electricity at virtually no cost (after the cost of the panels and their installation, of course). As such, a solar panel or panel array's electrical output should be first on your list of criteria when trying to select the best sun-powered option for your home or business.

Determine your current electrical demand, both in terms of actual power used and of cost. Look at a few utility bills, ideally covering a full year. Be sure to at least look at a few bills from different seasons—the energy used in heating and cooling can dramatically change your power usage and electricity costs. Once you have an idea of how much power you use on average and how much it's costing you, you'll be able to make a more accurate determination of how much output you want or need from your solar panels in order to make them cost-effective.
Pricing Solar Panels
Determining the best price-point for your solar panels, especially if you're properly considering the long term nature of the investment, can get a little tricky. Just keep in mind that there are a few factors to take into consideration, and that sticker price is just the first and simplest.
Different solar panels have different levels of "solar efficiency"—some are more efficient than others at converting sunlight into electricity, to put it briefly. The higher the solar efficiency the more power output and the sooner you'll see a return on your investment. Durability is another factor; solar efficiency can wane over time, and like anything else all solar panels will eventually wear out. More durable panels will have better returns if you're planning on staying in your current location in the distant future.
The three factors of solar efficiency, durability, and initial cost can be used to determine the real value of your new solar panels and can help you find the right type and brand of the panel to meet your power needs and help your bottom line.
Other Solar Panel Buying Considerations
If you live in an environment with extreme temperature variance throughout the year, make sure your solar panels are suitable for both winter and summer use. Temperature can affect performance and longevity. Also, consider panel size and determine where on your building panels can be installed, keeping in mind that southern exposures are ideal.
Whether it's economics, environmental ethics, public relations, or all of the above, buying the right solar panels can be a powerful investment. These tips will help ensure you buy the right ones for your needs.

Final Suggestions For the Review Process:
Solar Efficiency: Make sure to know the amount of electricity each panel converts from sunlight per surface area and how many watts of power are being used (ideally about 250 or more). Learn the difference between Polycrystalline and  Monocrystalline cells, Mono cells are created through a process of crystal growth. Polycrystalline cells are created using melted silicon that cools and hardens in molds.
Size: Including Length, width, and depth of each panel.
Pricing: For a top panel product expect to invest between $250 -$ $400 per panel.
Tax Credits: Aside from federal tax credits make sure to find out about state tax credits and/or rebates for homeowners that install residential solar panel systems.