Best
Video Surveillance

| Side by Side Reviews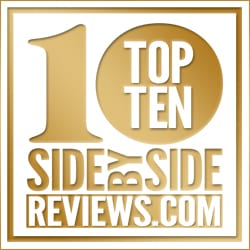 When it comes to finding a top Video Surveillance System comparing quotes is the key to getting a top product for the lowest price.
We've gathered information on the top video camera systems, user reviews, and buying tips, and made it easy to get the best price from companies in your area.
                    Buying Video Surveillance Systems
If you are considering a video surveillance system then ask yourself "is your home or business secure"? The word "secure" is no doubt rather vague in context, so perhaps a far more important question to ask prospective security system purchasers is, do you feel like your property is fully secure? While locking our doors when we are at home, or when leaving to run errands, may make us feel secure, it generally is not enough to deter burglars from attempting to break into your home.
A U.S. Census Bureau report in 2011 stated that nearly 1.3 million residential burglaries occur each year. Every home or business is a potential target for burglars. However, installing proper security and surveillance along with taking security precautions can drastically reduce the potential of a break-in occurring, as well as the success of the burglar should they manage to enter the property.
Surveillance System Review
Compare Wireless Surveillance Systems
Outdoor Wireless Security Camera Review
Installing a video surveillance system in your home or business is a way to ensure that your property is protected by taping all activity to CCTV footage when you need it to be. If you frequently go on holidays and leave your home unattended a security system together with a video surveillance system will give you peace of mind. If you run a business you need to know what is happening when you are not there overnight and when your business is closed. Video surveillance systems come in all sizes that cover a small home or shop front and larger palatial homes and large factories and warehouses.
There are many types of video surveillance systems on the market to choose from. A video surveillance system can be in color or black and white, use dome, spy or bullet cameras, use analog or IP recording, an indoor or an outdoor system, methods of storage and playback, camera lenses and distances wanted to be covered by the system and wireless or hard-wired in your home or business. Most homes use a wireless system as it is easier to install. There is no need to pull up carpet, drill holes in walls and floors and run wires throughout the property. Most businesses will have a wired system as it not reliant on recharging batteries and will have a battery backup for when the power fails.
One tip to remember when buying a video surveillance system is to decide on the DVR. This will dictate the number of cameras you can have. This will dictate the hard drive memory and the number of channels the DVR needs to cover your property. Most DVRs have four channels but if you require more than four cameras you will need to look for a suitable DVR. You also need to decide on the amount of footage you want to be stored and for how long.
Some models offer you a feature called video compression that will allow you to store more footage in the same memory. Another thing to consider for memory is to make the camera's motion activated. This way the system will only record when it detects motion.
Another tip is to decide if you want to have remote access to the system. You can access enabled systems from your mobile device such as a phone or iPad. You will have to ensure that the system has remote access. It is not something you can add on later.
And one last tip you need to decide exactly what features you want from your video surveillance system. Write out a list that covers a number of cameras, recording format, motion detection or not, remote access, type of cameras, wireless or hardwired, and go from there. If a company will be monitoring security for you make sure they have experience and are a reputable provider of this service.
Which company, product or service do you think is BEST? WORST? Write your review here.