Best
Business VoIP Phone System

 | Side by Side Reviews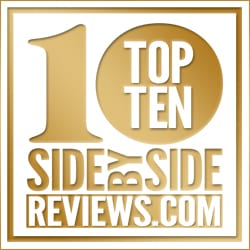 When it comes to finding a VoIP Phone System comparing quotes is the key to getting a top product for the lowest price.
We've gathered information on the top suppliers, user reviews, and buying tips, and made it easy to get the best price from companies in your area.
Please take a few minutes to read the buying tips and reviews posted below to learn about other customer experiences (Good and Bad). If you need VoIP Phone System or pricing please consider taking advantage of our free service and get multiple quotes from suppliers that will fight to win your business.
Business VoIP Phone System Buying Guide & Reviews
If you are thinking of getting a VoIP system you are on the right track. Voice over Internet Protocol is an excellent communication tool and goes a long way in reducing call expenses especially if you make frequent long-distance calls or have international contacts.
For a first-timer to this technology, choosing the ideal phone will be a tricky affair. The options are many and the features and terminologies used are quite confusing.
VoIP Phones Review
VoIP Headset Review
Business VoIP Phone System Review

Types of Voice over IP Phone Systems
There are three main types of VoIP phones and these are:
1.      PC to PC VoIP Systems: This phone system allows the user to make calls across computers and the computers need to have been installed with the same software. They will require a microphone and some of these systems will include live messengers such as Yahoo, Gtalk and Windows as well as Skype.
2.      PC to Phone Systems: PC to Phone systems can allow for a call to be placed from a computer to a traditional phone system. This type of system requires a software installation and a calling plan too. As a user, you are free to choose the services you need and these could be either local or long distance phone services.
3.      IP Phone to Phone Systems: You can also use IP based phones to make your VoIP calls. These are quite common with many phones and the phone systems come with features you would expect with a traditional phone. These include call forwarding, call hold, conferencing and more.
Things to Consider with VoIP Systems on The Cloud
Below are some of the things you need to consider with VoIP.
Features: Features are the most important thing when it comes to any phone system. You need to ensure that your phone system supports all the features you may require when making VoIP calls.
Equipment and System Requirements: It's always easy to set up VoIP when using a phone system such as a PBX. However, you need to ensure that your broadband can support your VoIP phone system. Remember that this is an IP based service and your connection needs to have great speeds.
How to Select the Right VoIP Phone
To get the right VoIP phone for your business or home, you need to consider the following.
Phone Display
Number of Users
Voice Quality
Phone displays come in various sizes and you can either get a large, small or medium-sized display. Not everyone cares about the phone display and many are instead interested in the number of lines the phone can support. Different phones have different capabilities and there are phones which can allow you to hold six lines at once with others giving you a maximum or two or three. Lastly, you must be keen on call quality and nowadays people are more interested in HD call quality as its sound is much clearer.
Best VoIP Phone Systems Review
VoIP
Provider
Overall
Score
Call
Recording

Virtual
Phone #
Call Routing
Group
Calling
Contract
Term
Compare
8x8
1 Year
Phone.com
None
ooma
1 Year
Jive
1 Year
RingCentral
1 Year
Cisco
1 Year
Nextiva
None
ShoreTel
1 Year
Vocalcity
None
RingByName
1 Year
Fonality
1 Year
TelcoDepot
1 Year
Phone Power
1 Year
1-VoIP