Best
Workers' Compensation

| Side by Side Reviews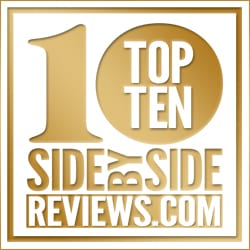 Workers' compensation, often referred to as "workers comp", is a program designed to pay an employee who is injured or disabled during a work-related incident. If you are researching workers' compensation insurance providers, comparing quotes is crucial to getting the best value for both your business and your employees.
We have gathered information on the top 10 workers' compensation including user reviews and buying tips and made it easy to find the best price from companies in your area.
Workers' Compensation Insurance
The laws surrounding workers comp differ from state to state, although there is a federal program for people employed by the federal government. Workers' comp benefits act as a type of insurance, so they prohibit an employee from suing his or her place of employment for the injuries covered. That being said, here are some things to consider when the topic is discussed seriously. Keep in mind that these are generalizations and some of these may not apply to the state in which you reside.
Right to Benefits – The first thing you need to know is that you can not be fired or punished if an accident occurs where you need to partake in workers comp. An employer is also prohibited by law from telling you to not file a claim. If something like this does take place the employer should be reported immediately to your local workers' compensation office.
Covered Incidents – Workers comp is designed to cover injuries that are caused by employees' or employer's carelessness, but there are limitations. For instance, some states conduct drug and alcohol testing on the employee and can deny workers comp benefits if the results conclude that the employee was under the influence. Benefits can also be denied if an investigation reveals the injuries were self-inflicted or happened while the employee is "off the clock".
Length of Coverage – Workers' comp is, fortunately, something that is not limited to short-term periods. Benefits cover employees that suffer long-term or even permanent injuries while on the job. Not only that but any illnesses or problems that arise during treatment or the healing process are also covered under workers comp. Problems or illnesses that are derived from doing a repetitious injurious activity (back problems, wrist problems, etc.) can be covered as well.
Waive of Rights – If you decide you would like to sue your employer, you are able to do so. However, if that is the route you end up taking you to forfeit your right to workers comp with that company. The two don't go hand in hand, and it is this way so as to prevent an injured employee from "double-dipping" from the company.
Payments – Payments can be made in several different methods. More commonly called "provisions," these can come in the form of weekly payments that take the place of wages, compensation for wages lost in the past and wages that will be lost in the future, reimbursement of medical expenses, and benefits paid to defendants of someone killed during employment.
If you are at all confused about the proper processes of workers' compensation, feel that you are not being given all the information needed to file your claim, or you feel pressured to not file a claim when you feel you should consider legal help. Many legal offices will offer free counsel as to what action to take when you are injured and need some answers. It may be a good first step to take anyway, just to ensure the process runs smoothly.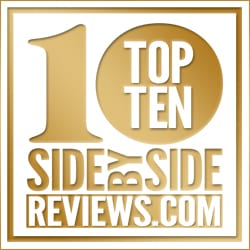 Is Your Business in our Top 10? Brag about it and post your Top 10 Badge on your website.
Find and compare the top ten workers' compensation providers and read customer reviews from these and other real people. Help us rank the best workers compensation providers and write your own review. Simply share your experiences at the bottom of this page.
Request Side-by-Side Workers' Compensation Quotes to Compare and SAVE BIG
Which company, product or service do you think is BEST? WORST? Write your review here.
Best Workers Compensation