ABM Janitorial Review | Pros, Cons, & Alternatives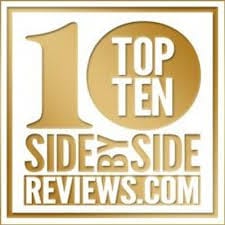 ABM 
180 N La Salle St # 1420
Chicago, IL 60601
www.abm.com
(800) 874-0780
Overall Review: Janitorial, Facilities Engineering, Electrical Solutions, HVAC & Mechanical, Integrated Facility Solutions, Landscaping Services, Parking & Transportation
ABM Review – 

What We Know
ABM separates themselves from a lot of the competitors that we might review and compare them to because of their specialty services. Essentially, the company will put together custom packages to suit the needs of your business. So, for example, if you need escalator cleaning or specialized care for certain floor types, ABM can put together that type of package for you.
ABM also offers a host of industry-specific services. If you require a "clean room" at your place of work, if you have medical waste to dispose of, or if you need a production line maintained, ABM should be near the top of your list for possible cleaning services. Their specialized expertise in these areas shows in their attention to detail and customer satisfaction when working in these environments.
ABM is also a very large company that provides a wide range of other services beyond just commercial cleaning. If you're operating enterprise-scale facilities and also need, HVAC or cooler services, for example, ABM might be an excellent fit. When weighing the pros and cons though, it is worth considering how a company on that scale may not have the attention to detail for more general corporate cleaning tasks that don't fit within their specialized services.

Estimated Annual Sales: $5.2 Million+
Employee Size: 100+
Year Business Started: 1902
Credit Score: A+
Service: Office cleaning, rubbish removal, restroom cleaning, landscaping, street cleaning, floor care, vacuuming, blind cleaning, marble restoration, pressure washing, leather cleaning and conditioning

Back To Top 10 Commercial Cleaning Companies
More About ABM: Featured in Franchise Times Top 200 Systems, Distinguished Community Services – United Hospital Fund
ABM Janitorial Review | Pros, Cons, & Alternatives