Best
Office Cleaning Service

| Side by Side Reviews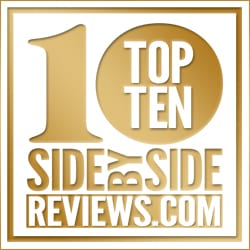 When it comes to finding Office Cleaning Services comparing quotes is the key to getting a top product for the lowest price.
We've gathered information on the top 10 Janitorial companies, user reviews, buying tips, and made it easy to get the best price from companies in your area.
Before you sign up with a janitorial solution be sure to download a free in-depth office cleaning buyers guide and get a side by side comparison chart. Simply tell us what your needs are (less than 1 minute), then download your chart to review the pros and cons, typical rates, and different types of office services, and then you also immediately get matched with local suppliers who will offer you competitive price quotes in minutes. Get Your Buyers Guide and Compare Prices Now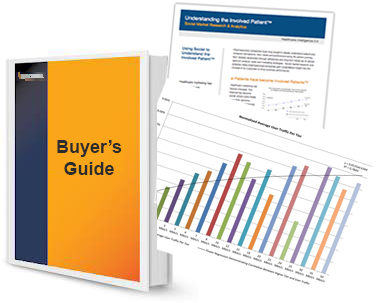 Top 10 Office Cleaning Companies
Time for our latest review. Check out this list of the top ten companies that are more than qualified to keep your office looking great.
Jan-Pro
Are you looking to employ a cleaning company that gives its employees franchises? Or at least opens them up to those opportunities? Privately owned Jan- Pro franchises do that.
IF you have access to one in your area, you can rest assured that they treat their employees like members of the business – not just hourly workers.
They use environmentally friendly cleaning supplies, but they don't skimp on germ-killing. They even have their own commercial disinfecting system.
Along with that, they use backpack vacuums, so you don't have to worry about supplying one. There are over 8,000 privately owned franchises in the US.
OfficePride
If you have a traditional office, then OfficePride is the right fit you're looking for. The entire premise of the company is cleaning places people work 9-5.
They do everything you'd expect a cleaning service to do – like vacuum and dust. Once in a while, they'll even clean your computer screens/towers if you ask them (have you ever seen how nasty our keyboards are?)
They'll also clean restrooms, on both client and office sides. That includes restocking toilet paper holders, paper towels, and refilling soap. You'll have to provide those supplies
If your office is in the medical arena, they follow medical-grade cleaning standards. All employees who work in medical spaces wear gloves and have Hep B. vaccinations paid for by the company!
You will pass any surprise inspection without a doubt if you employ OfficePride.
Vanguard Cleaning Systems
Do you like build-your-own type services? Maybe you have a tight budget or it bothers you to pay for things you may not need. We get it.
That's where Vanguard cleaning systems come in. They offer personalized plans for every business they clean. Maybe you only need someone to come every other week.
They'll work with you. You can have a normal cleaning plan, then call and request a deeper clean service as needed.
When you work with The Vanguard Cleaning Systems®, your home is in good hands. These professionals have been known to spend hours on one project just because they know how important it is for us that everything turns out perfectly.
The founder of the Vanguard Cleaning Systems®, an organization that has over 3,000 independently owned and operated franchises around North America.
The company was founded in 1984 by one man who had a vision for how he could make Janitorial Services more accessible to all communities across this great nation.
Coverall
Do you have a unique business that isn't covered by traditional office-cleaning services? Then Coverall is for you. They're aptly named, as their services pretty much cover all things you can think of.
They've been doing so for a while too, since 1985. They'll clean your spa or gym. They even do the germ-minefields that are childcare centers or schools.
And yes, they do industrial work sites too. They say they work with eco-friendly methods, but they haven't shown us the proof of that. You can ask your specific franchise about their commitment to the earth if that matters to you.
ServiceMaster Clean
While Coverall has been active in the community since 1985, ServiceMaster Clean has about 25 years on them. They're well past their 50 years of business mark.
And when you look closer at their business practices, it's not hard to see why. They've really made it a point to train their employees for all possible situations.
They have a company-run healthcare (cleaning) program employees have to go through before cleaning any medical clinics. They've also taken time to learn and create standards that adhere to CDC, EPA, and HIPPA regulations.
They say they have five levels of healthcare cleaning – though we're not sure of the differences/You can ask when you speak to them.
They're also mostly privately owned franchises. Out of the 5000 or so that exist in the US, only 10 are company owned.
JaniKing Cleaning
The self-crowned "King of Cleaning" JaniKing company prides itself on efficiency. They have a good amount of franchise locations around the US, so you're likely not far from janitorial royalty.
Instead of just arming their employees with strong chemicals, they teach them the most efficient ways to clean. That may mean spraying one surface with disinfectant and letting it sit (so it kills germs). Then cleaning something else while they wait.
They also use microfiber towels and rags, which they claim are more efficient. They certainly are for dusting, since the fibers keep dust and debris from getting pushed around.
CleanNet USA
Another oldie and goodie on our list, CleanNet USA has been around since 1987. Just over thirty years old, it's one of the most evolving companies on our list.
In the last half of their business years, they've developed their own Clean Green Program. It allows people to request Green services if they want but doesn't force it on anyone who doesn't care or doesn't want to pay for it.
For that program, they use Green Seal certified cleaning products and LEED-certified items.
CleanNet® has been the ideal cleaning and maintenance solution for over 35000 locations, with 160 million square feet in commercial office spaces. The reason they can sustain growth every year is because of how well their system works.
CleanNet's commitment to excellence is unmatched in the industry. From their nationally-bach managed network of cleaning services, all provided by professional and bonded contractors with extensive experience – you can rest assured that your business or property will be taken care of right.
Anago Cleaning Systems
Are you the kind of person who runs a business with guarantees? If your team doesn't do it right the first time, you'll fix it for free? Well, that's the same strategy that Anago cleaning systems go by.
They take that strategy to all sorts of locations, as well. Schools, government buildings, property management company holdings – anything.
They use green cleaning products as well and if they don't have one for one surface, be assured they're looking into it. They even use HEPA certified filters on their vacuums and use reusable cloths.
When it comes to supporting other small businesses, there are no company-owned franchises. All 1,500 are privately owned and franchised.
Citywide Maintenance
This business chose an interesting name when they used the word maintenance instead of cleaning. But yes, cleaning is what they do. And they'll clean about anything you want them to.
That even means washing interior and exterior windows. Need even more than that or want your janitorial service to be all inclusive? They can provide landscaping, painting – basically anything that involves human labor.
They are one of the less-spread-out companies on this list, with only 55 locations. If you're lucky enough to be in a Citywide Maintenance city – then you should at least give them a call!
360Clean
A little bigger than our last franchised company, 360Clean clocks in at just under 100 locations. All of those are privately owned, so you know you're supporting local businesses.
This locally owned chain is about as thorough as it gets when it comes to janitorial cleaning. They do hospital-grade sanitation, like, daily.
They've invested in some high-tech equipment as a company, including vacuums that have four levels of filtration. Who even knew vacuums had more than two?
You can expect them to use some green-clean products – but it won't be all of them. We expect their commitment to the earth to grow as their franchises and locations do. We look forward to watching them grow in the future.
More Top Office Cleaning Companies to Consider
Types of Cleaning Services offered by Janitorial Service Companies
The cleaning you need for your office will differ a little from another business – but the general tasks are the same.
A commercial cleaning company will start from the "top-down" if they know what they're doing. That means starting out with dusting.
When you dust first, you end up cleaning up any fall out while you're vacuuming or wiping down surfaces. If you do everything then dust last – invisible particles of dust get everywhere.
So after the dust, expect them to clean off surfaces and even windows. They should sweep any tiled floors and then vacuum for good measure.
Vacuuming should be one of the last things they do.
You can also expect these companies to clean your bathrooms. Usually, they'll clean the toilets, sinks, and counters first. Then they'll restock any supplies and mop the floors last.
By mopping last, they don't have to deal with wet floors – but your employees will. Invest in a "wet floors" sign if need be. '
The same goes for an employee kitchen if you have one. Before they leave the room they mop, they'll bag up current trash and put a new trash bag in place.
It's normal for employees in a non-medical environment to place bags of tied trash-bags in an area and take the bulk out at once.
Once they've taken the trash out, they'll likely look around to make sure everything is done. Then they'll collect their supplies and be on their way.
Those are the basics – though you can request extra services.
What to Look For When Evaluating Office Cleaning Services
Maybe it doesn't matter to you if the office cleaning company you hire uses strong-smelling chemicals from the Dollar Store. That's your choice.
But some people care that the sprays and powders their employees will come in contact with are at least not dangerous – if not completely organic.
That's one of the first things to ask a cleaning company before you hire them – what kind of products do you use?
The "Package
"
Each cleaning company has a basic range of services they provide. Ask them what those are. Does it seem comprehensive or do you need more?
If you need more, how much is that going to cost you? It's likely you'll pay one lump sum. It shouldn't go up too much if you request one extra service every once in a while.
Make sure they're not going to charge you for another full hour or something like that if you're just asking for 20 extra minutes of work.
Referrals and Recommendations
Yes, even your cleaning team needs recommendations. Especially if they'll be in your establishment after-hours. You need them to be trustworthy if they're alone at your business.
Ask for other referral clients and ask them if they've had any security issues. Stolen personal items or mysteriously missing files are a red flag.
Average Cleaning Time
Finally, how long does it take a team to do the kind of cleaning you're requesting? The more employees that come to your location, the less time it should take.
If they quote you anything above an hour for a small office, ask why. An efficient team can be in and out of a small place in around 30 minutes.
How Much Do Commercial Cleaners Cost?
Now, this is the most variable thing of everything on this list. A good cleaning service can cost anywhere from $75 for a small space to $250.
The trick to knowing if it's fair is to call around and get a few other quotes. If you don't have time for that, ask them to break their price down for you.
Do they pay their employees a living wage? Gas and travel charge are reasonable, but not always applicable. There's usually a product fee that goes towards making sure there's enough spray to go around.
Use your best judgment, you know when you're getting swindled.
A Great Janitorial Company
Out of all the companies on this list, there's not one you can go wrong with. All of them will clean your surfaces and vacuum your floors.
Even if you don't think they're the perfect fit at first – work with them. You're welcome to go somewhere else, but why not see if they'll tweak their services first?
Be kind to your cleaning company, they're doing the work you don't want to do
As an added tip, small cash bonuses or little gift cards (even $5 will do) are customary for your cleaning company team around the holidays. If you don't have the extra money, don't sweat it – but at least write the group a card.
Looking for a great office cleaning company to keep your office in tip-top shape? Trust these reviews to find the best janitorial services.
If you took one of those germ-finding black lights to your office – what would you find?
If you don't have a regular cleaning company, we're willing to bet you'd find more than you'd like to admit to. But trusting someone to come into your business place is difficult.
Who is up to the task? Check out the above guide on hiring a cleaning company, and our top recommendations below.
Need to compare the rates of these cleaning companies? Good thinking, do that here.
Final Suggestions For the Review Process:
Consider Standard Cleaning Services: Window cleaning, carpet cleaning and vacuuming, restroom sanitation, and possibly green cleaning programs which may by more environmentally safe.
Industry Experience: Various industries require different needs. Basic office cleaning, schools, child care facilities, stadiums, and restaurants all have different needs. Ask your contractor about their experience level in your unique industry. 
24 Hour Cleaning Services: If your office prefers that cleaning take place after hours or on weekends you may want to inquire about their hours.
Uniforms: If you prefer that employees wear uniforms while cleaning your facility you may want to ask about this dress policy.
Which Janitorial Service do you think is BEST? WORST? Write your review here.
Commercial Cleaning Service Review