Customer Reviews About Building Stars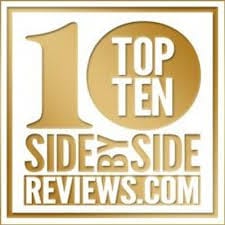 Building Stars
33 Worthington Access Drive
Maryland Heights, MO 63043
www.buildingstars.com
(866) 991-3356
Overall Review: Healthcare cleaning services, office cleaning, financial cleaning, industrial, educational services
Building Stars Review – 

What We Know
There are a lot of cleaning companies that have "green cleaning" mentioned in their review. As environmental concerns become more and more important to the corporate world, cleaning companies have adjusted their methods to be as environmentally friendly as possible in order to appeal to their client base. However, Building Stars takes environmentally friendly cleaning and services to a level that many of their competitors can't compete with.
To compare, Building Stars offers the same general cleaning services that most cleaning companies do. They also offer a standard green cleaning service, whereby they use environmentally friendly methods and materials. However, they also have consulting services that they can use to augment this service and make your company even greener.
First, they can help you implement better processes, such as recycling, into your business in a way that will reduce the environmental impact of your company. They can even help businesses become LEEDS certified, and offer consultations to help you see what steps you could take to get closer to your certification.
Ultimately, the cleaning services offered by Building Stars compare fairly closely to those offered by their competitors. It is their service to help improve the environmental profile of their clients where they really shine.
Estimated Annual Sales: $4.5 Million+
Employee Size: 175+
Year Business Started: 1994
Credit Score: A+
Clients: Gray Design Group, Vision Institute, Enterprise, Gray, PeposeVision

More About Building Stars: Green Cleaning Solutions, Healthy Building Services