Best
Document Management System

| Side by Side Reviews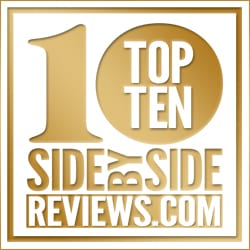 When it comes to finding electronic Document Management Software comparing quotes is the key to getting a top product for the lowest price.
We've gathered information on the top 10 document management solutions, user reviews, and buying tips, and made it easy to get the best price from companies in your area.
Document Management Software Buying Guide & Reviews
You're certain that you saved a file to your computer, but where did it go?
Saving documents to the wrong place could result in hours of sifting through files on your computer.
File management is crucial for your company to stay organized.
There are currently thousands of digital document management systems available to help manage your company's files. Finding the right one out there can be a daunting task, that's why we've done the work for you.
We know you understand the importance of digital document management, so let us help you find the right one. Keep reading for an in-depth review of the top four companies you should consider when purchasing a digital document management system.
Kinds of Digital Document Management Systems
The first question you need to consider when shopping for digital document management systems is, what do you intend to use it for?
Are you going to be converting your paper documents to electronic files? If so, you're going to want to make sure your software includes an imaging system. Most companies nowadays are transitioning into paperless offices. Document management systems can help you get rid of paper and manage files more efficiently.
If you plan on using the system specifically for electronic file management you'll be fine with just about any software.
Another aspect to consider when making a decision on digital software management systems is deciding how much file space you need. Some digital software management systems will take up an enormous amount of space on your servers.
We know that for small businesses server space may be an issue, so we recommend that you choose a cloud-based solution.
Cloud solutions allow you and your employees to access files from anywhere in the world. Some cloud-based solutions will even grant you access to your files when you're offline.
Cloud-based solutions also offer simultaneous editing which is perfect when your team needs to collaborate on a project.
Most software includes features that let you send files to outside users, which is what you're going to look for if you need to share documents with clients and other non-staff personnel.
Digital software management systems are a big investment in your time and money. Keep reading to find out which systems give you the best bang for your buck.
Publisher-Recommended Digital Management Systems
Worldox Review
An excellent digital management system that you should consider for your company is, Worldox.
Worldox is a system that has a minimal learning curve, earning its spot as one of the easiest digital management systems to use on the market. Its user interface is simple and doesn't have any complicated features that you won't use on a regular basis.
This program is great for companies who don't have the extra time to train employees on how to use the file management software.
Once you install Worldox your existing files will be added to the index and you can begin working right away.
Another pro for using Worldox is that it doesn't take up much space on your file server. Worldox doesn't require you to purchase a server to use its product, which is why it's one of the least expensive options. This company has received excellent feedback from users and continues to be one of the favorites in the industry.
World Software Corporation is the world's leading provider of document management software, delivering reliable and easy-to-use solutions that are full-featured at an affordable price.
Worldox has over 6,000 customers in 52 countries who rely on them. They have an extraordinary diverse customer base with deep commitments to our products and services- something that sets World ox apart from other companies. World Software Corporation is a privately held company that has offices in the New York City metropolitan area. The firm distributes and installs products throughout North America, Europe (except Ireland), Africa as well other parts of Asia Pacific Islander region including Australia & Canada. READ FULL REVIEW
PinPoint Review
PinPoint is a system that gives you the option to host their product on the cloud or on your own servers. The thing we love the most about PinPoint is that they send you automatic updates and provide support. This is an especially important feature for small businesses that don't have an IT department. This system can be run from either Mac or Pc.
The thing we love the most about PinPoint is that they send you automatic updates and provide support. This is an especially important feature for small businesses that don't have an IT department. This system can be run from either Mac or Pc.
Founded in 2001, LSSP made a strategic commitment to the full suite of Electronic Document Management products.
In 2006 they began their Cloud-Based solution on both design and specifications with access from any location in the world including iPhones, iPads android MAC & tablet devices users can scan directly using IE (Internet Explorer), chrome firefox opera safari, ips, icloud, outlook, etc.
LSSP offers a fully customizable and non-technical administrative approach to building your perfect solution. They have multiple document management products, but their most feature-rich is PinPoint -a web-based system that's based on what they have found are crucial needs in any business with the ability to streamline many operations or organizations without staff intervention; complete workflow & retention management built right into it as well so you can grow alongside theirs. A Microsoft SQL database enables full growth for all of these features: regaining control over every aspect while staying flexible enough even when things change quickly within an ever-changing industry like healthcare.
 Google Drive for Work Review
Google Drive for Work allows unlimited data for up to 5 users within your company. Drive gives you full access to your files even if you're offline. The only cons that we can think of for this system
Drive gives you full access to your files even if you're offline. The only con is that it takes a while longer to set up than other programs. The reason for the long setup is because Google Drive for Work requires you to purchase a domain for the service which could be a hassle for some businesses.
 iManage Review
If server space is no issue and you're looking for power–look no further.
iManage is enhanced with AI-based smart features that help you manage your files. In addition to helping you store your files, iManage has a sophisticated way of helping you search for documents. Its intuitive artificial intelligence adapts to the way you work and pulls out all of the relevant files for you.
iManage's artificial intelligence and powerful document management solutions allow you to connect with data, systems, or people while leveraging the context of organizational content for deep insights. With an enterprise-level security backdrop, iManages' innovative workflows help solve complex business challenges that lead to better decision-making in your organization.
iManage is the industry standard for knowledge workers globally. Whether you're working anywhere or just at home, they'll provide meaningful context while upholding the security and governance of your data so that it can be accessed easily when needed with no hassle. READ FULL REVIEW
Get a Document Management System That's Right For You
Most digital management software companies will give you a trial period before you purchase their product, so it's important to take advantage of this opportunity.
Trials can last from anywhere between 14 to 30 days, which is long enough to give you an idea if the product will work for you.
Purchasing digital document management software is a big investment for your company and you want to be satisfied with the results.
During the trial period, you want to see how intuitive the software is and let your employees try it out.
Listen to their feedback.
Is there too much of a learning curve? Does the program simply not run as seamlessly as you would expect?
If the product isn't up to par then don't hesitate to decline their offer and try a new program. Most companies don't ask for payment upfront, so you won't have to ask for a refund.
There are thousands of document management systems out there, but we're confident with the ones we've given you this review so go give them a try.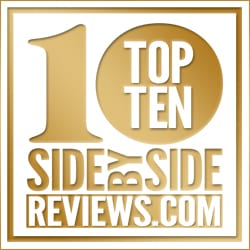 Is Your Business in our Top 10? Brag about it and post your Top 10 Badge on your website.
Find and compare the top ten online Document Management Systems and read customer reviews from these and other real people. Help us rank the best document management system software and write your own review. Simply share your experiences at the bottom of this page.
Request Side by Side Quotes for a Document Management System to Compare and SAVE BIG.
Which DMS do you think is BEST? WORST? Write your review here.
Document Management System