Best

Answering Service

| Side by Side Reviews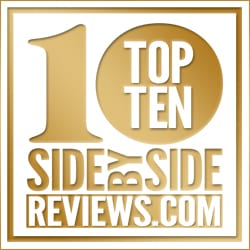 When it comes to finding an Answering Service comparing quotes is the key to getting a top product for the lowest price.
Here is helpful information and a list of top answering service providers, user reviews, and buying tips, so you can find the best price from companies in your area.
REVIEW FEATURES, PRO'S & CONS, PRICING, & MORE  
Using an answering service can elevate your business and give your employees more time to focus their attention on important tasks. It's also a great way for a business to save money but not skimp on service.
But with so many answering services out there, which one is best for your business?
Top 10 Answering Service Companies
Are you looking to use an answering service for your business? Check out this list of the top ten answering services.
PatLive Answering Service Review
With so many distractions in today's world, it's more important than ever to be reachable. If your business is still operating with limited weekday hours or if you find yourself unable to answer the phone every time it rings then consider going truly 24/7/365 by hiring one of our live answering services!
PatLive boasts that they have the most customizable call scripting software around. Clients get to write everything from the Hello all the way to the Goodbye.
Here's how it works, you write a script for PatLive to use. They'll help you set it up so their agents can have all of the details they need to handle your calls with care.
Then, their team of over 150 agents will be handling your calls around the clock. Then, after each call (or at the end of each day), you'll get a message about the call and how it was handled.
Pricing
There are various pricing tiers at PatLive. They range from $39 per month all the way to $999 per month. The most popular tier is known as Standard.
That plan costs $269 a month. With this plan, you'll get:
200 live answer minutes
24/7 phone answering
Online reporting
Call screening
Lead collection
Order processing
Integrations
Three phone numbers
Real-time call summaries
Message taking
Call transfers
Appointment scheduling
Event Registration
$1.25 per additional minute
That's a lot more than just answering the phone.
People who go with the most expensive plan, known as Pro +, will get several other perks. These include a dedicated account manager, monthly performance calls, specialized agent training, and a cost of only $0.95 per additional minute.
Austin Davidson, CEO
Jackie Gonazales, VP of OPerations
Answer America Review
Looking for an updated review of Answer America and its call center? Here's our latest review update on January 24, 2020.
Answer America is a very simple and easy-to-use answering service that never outsources its calls. Their services are available 24/7 and it's easy to sign up.
Another great thing about Answer America is that your account is completely managed with an online portal. You can access and change the information in this portal whenever you want.
Here's how the company works – each call will cost you $1.20 per minute. You pay beforehand for how many minutes you want each month. But prices can adjust depending on how much you pay.
Pricing
There are several bundles that you can choose from when using Answer America's service.
With Bundle 1, you pay for $30 worth of calls, and Bundle 2 is $50. However, things get interesting at Bundle 3.
With this package, you pay $100 and get an extra $10 of bonus credit. Plus, each call will only cost you $1.09.
With Bundle 4, you pay $200 and get $30 of extra credit. And calls only cost $1.04.
You pay $400 for Bundle 5 and receive $100 of bonus credit. Also, calls will only cost you $0.96.
Finally, Bundle 6 costs $750 and gets you an extra $250 of bonus credits. And calls per minute will cost $0.90.
XACT Telesolutions Review
With XACT Telesolutions, you'll get features such as outbound and inbound call handling, email management, and webchat.
With their technical support services, XACT can provide support for organization apps. They can also help your customers with browsers of your Internet web support.
The company's agents can interact with your software to provide better support to your customers who call in.
Your callers can also contact the XACT Help Desk through a variety of channels. For example, they can call a toll-free number. Your customers can also reach the help desk through email, voice-based chat, and text.
With Web Chat, XACT offers you two options. You can choose to have Proactive Web Chat, where agents will ask customers if they want to chat when they visit your website.
There's also the more popular Reactive Web Chat which is where customers will click to chat with a support agent.
Pricing
XACT Telesolutions is more customizable when it comes to their pricing plans. If you want to know prices, you'll have to request a quote and fill out a questionnaire, telling them about your company and the services you need.
Answer Connect Review
Is Answer Connect a trusted answering service? How must does their service cost? Here's what we know about them:
Unlike many of the other answering services on this list, AnswerConnect doesn't use call centers. Instead, they utilize home offices.
Despite that, the company's agents are available 24/7, every day of the year. Their virtual receptionists will answer the phones in your company's name. And if no one from your team is available to have the call patched through, the receptionist will take a detailed message.
Small Business Answering Service
Virtual Receptionist
After Hours Answering
24/7 Live Answering
Bilingual Services
Call Forwarding
1800 Number Answering Service
You can choose to get that message through text or email or access it through AnswerConnect's online portal.
The agents also handle order taking. They can keep the phone lines open for your customers. Plus, if you sell products online, they can answer questions that customers have so you can prevent those empty shopping carts.
AnswerConnect claims that by using home offices instead of call centers, they are treating their agents better. They also don't require commuting and thus save on greenhouse gas emissions.
Plus, since there's no need to pay for a big office for all of their agents, they can save you money.
24/7 call answering services provide a friendly, professional experience to your customers. These companies can answer all of their questions and handle any calls that might come in during off-hours or when you're busy at work.
Pricing
Again, you'll have to request a quote from AnswerConnect in order to see how much their services are going to cost you. But signing up is easy and can be accomplished in a matter of minutes.
Specialty Answering Service (SAS) Review
How long has Specialty Answering Service been in business? Are they reliable? What's the cost? Here's our full review.
Specialty Answering Service has been around for nearly 30 years. Their telephone answering service gives you 24/7 live support.
They also offer bilingual receptionists and order taking. And with over 300 agents, Specialty Answering Service has the ability to handle up to 30,000 calls a day.
Pricing
Specialty Answering Service doesn't use contracts. So you're not obligated to do anything long-term. Instead, they utilize a month-to-month plan.
Clients are billed per minute and can adjust or cancel at any time. There are also no cancellation fees. And perhaps best of all, clients can get a two-week free trial.
This answering service offers 8 different bundles. It's important to point out that you don't get any extra perks with any of the bundles. However, the higher price of the bundle, the less you'll pay per minute for the calls.
The cheapest bundle is the Economy plan. This costs $31 per month and calls cost $1.19 per minute.
Every bundle after Economy will get you a designated number of minutes. So the 100 Minute plan will cost you $117 for the month. Each additional minute will cost $1.09.
The most expensive plan is $7,749. You get 10,000 minutes for the month. Each additional minute will cost you $0.79.
Ruby Receptionists Review
Is Ruby Receptionists expensive? Do they answer calls for attorneys? Are they any good? Here's our updated review.
Over 10,000 business owners use Ruby for front-line communications. Ruby strives to be a modern and technologically advanced answering service.
On their website, they even offer an ROI calculator so that you calculate your company's potential ROI.
You can also manage your entire Ruby account straight from the Ruby application. You can return customer calls and adjust call handling all in the app.
And if you refer someone to Ruby, both you and your friend will get a $150 gift card in return. The company also offers a free ebook all about the benefits of having a virtual receptionist.
The customer experience at Ruby is so refreshing! The company's solutions for small businesses help them connect digitally with their clients and deliver exceptional experiences. With an increasingly digital world, it's more important than ever to have trusted partnerships in place—and that starts by authentically connecting with website visitors or callers on your own terms without any hidden agendas."
Pricing
There are three pricing plans with Ruby. The plans are fairly more expensive than the ones offered by other answering service companies.
The Call Ruby 100 plan gets you 100 minutes for the month. It costs $309 and you only get coverage from 5 am–9 pm Monday through Friday. On weekends, it's 6 am–6 pm.
And this is all going on Pacific Time.
The Call Ruby 200 plan will cost you $589 per month for 200 minutes. You'll get a bilingual receptionist answering and frequent callers will be answered personally.
Lastly, the Call Ruby 500 plan gets you 500 minutes a month for $1,369. None of these plans offer 24/7 answering, unfortunately.
VoiceNation Review
How much does VoiceNation charge? Are they a trusted answering service? Here are our latest findings.
VoiceNation offers a 24/7 answering service and can start working for your company instantly. Their mobile app is free to download and allows you to get messages in real time. Plus, from the app, you can return calls, generate reports, and track your minutes.
This answering service prides itself on being useful to all industries. However, they're especially attuned to the medical, legal, and real estate industries.
Their services are HIPAA compliant so your clients' medical information is safe and properly handled.
Voice Nation is a family of hard-working, talented people who share the same goal – to make this world better. They care about our staff both internally and externally.
VoiceNation is the best live answering service, with low hold times and an accuracy that leaves competitors in its dust. We've never taken a single day off since 2009 when we became one of this space's most elite providers.
Pricing
There are four pricing plans when using VoiceNation. Their most affordable plan is called 30 for 30. With this plan, you pay $30 per month for 30 minutes.
Unfortunately, you only get messaging services. This means agents will simply take messages.
The Business plan costs $75 per month and you get 50 minutes. With this plan, you will get custom scripting, instant activation, unlimited users, and a dedicated account manager.
The Professional plan gets you the same perks as the business plan. However, this plan costs $225 per month and gets you 150 minutes.
With the Executive plan, you get 350 minutes for $525 per month.
NovusCall Review
Starting business in 2006, NovusCall will provide its customers with either a toll-free number or a local phone number. It's important to point out that this answering service does not offer 24/7 answering.
Instead, they can answer calls from 8:00 am Eastern Time to 6:00 pm Pacific Time.
Their agents can set up meetings for your clients and schedule appointments. They can access your online calendar so you're always up to date on what's going on.
And with their customer relationship management skills, NovusCall's agents can update customer profiles and track activity.
Pricing
There are three pricing plans that NovusCall offers.
The cheapest plan is the Starter plan. This costs $199.95 per month and you'll get 75 calls. Plus you'll have access to a voicemail box and you'll get unlimited talk time.
The Entrepreneur plan is their most popular. It costs $389.95 for the month and you get 150 calls. Plus, you'll get access to two voicemail boxes and your own toll-free number.
The Business plan is their most expensive. It costs $579.95 for the month and gets you 250 calls. You'll also get access to three voicemail boxes and a virtual fax number.
NovusCall is unique in that they don't charge per minute but instead give you a maximum number of calls.
MAP Communications Review
Is MAP Communications a good answering service? What's the cost? Are they reliable? Here's what we found in this year's review.
If you're looking for an answering service on a budget, MAP most likely is not for you.
MAP Communications is both a call center and an answering service. They answer the phones for some of the world's most well-known companies including Canon, the NBA, and Coca-Cola.
Not only do they offer 24/7 answering but they also provide disaster recovery servicing and message dispatch answering.
The company is also 100% employee-owned. So you're speaking to one of the owners every time you call them.
The company is also fully HIPAA compliant and doesn't use long-term contracts.
Pricing
There are three pricing tiers for MAP Communications. Their first tier is the Standard plan which costs $39 per month. You get text and email delivery, a free 800 number, and 24/7 service.
However, there are no minutes included in this plan. So you have to pay $1.15 for every minute.
The second plan is known as Business. It costs $149 for the month and you get 125 minutes. Each additional minute will cost you $1.09.
The final plan is the Executive plan. You'll get 225 minutes for $249. It will cost you $1.07 for each additional minute.
MAP Communications is a company that, unlike many others in the industry, only employs Americans. The backbone of all they do rests on an experienced team of live receptionists with compassion for their customers' needs who can deliver exceptional levels of service to everyone who calls or chats into our call centers.
GoAnswer
GoAnswer offers answering services, contact center services, and legal intake services. They can communicate with your customers via phone, live chat, texting, and email.
Your customers will also make over-the-phone orders and schedule appointments with GoAnswer's agents. The company also offers a 30-day free trial. That's the longest free trial of any company on this list.
You can access your company's portal on GoAnswer's app. Plus, they're HIPAA compliant. And their legal intake service is able to help with large mass tort campaigns.
GoAnswer works with over 5,000 businesses across the country. And they're especially skilled at working with companies that operate in publishing, e-commerce, legal, real estate, and finance.
Pricing
Like some of the other answering services on this list, GoAnswer requires potential clients to request a quote. They don't have standard one-size-fits-all plans.
This can be beneficial since it allows you to only pay for the services you want. Unfortunately, you don't have the ability to compare plans like you would with other answering services.
Getting a free quote is easy, however. Plus, it's good to know that their plans generally start at $50 per month.
The Importance of Comparing the Top Answering Services
By knowing and comparing the top answering services in America, you'll be better prepared to help your customers and save money at the same time.
Are you interested in getting reviewed? Contact us today!
Other Top-Ranked Answering Services to Consider
Most Important Considerations When Choosing a Top Answering Service
The right answering service will depend on your specific needs and goals. Take some time to figure out what those things are before you start looking at plans.
Here are some things you might want to ask yourself:
How often do I need call coverage?
Do I need services other than call answering?
When do I need coverage?
What's my budget?
Would hiring an individual or a company make more sense for your business?
These are some of the most important things you should consider when choosing an answering service. You should also look into how they charge for their services. The way the company charges needs to match your needs.
For example, a company may charge per minute while another one charges per call. If you tend to get lots of short calls, you probably don't want to pay per call. And if you only get a few calls but they're long, don't choose a company that charges per minute.
How do Answering Services Work?
The way an answering service works depends on the company's specific set up. But in general, the answering service answers the phone calls that come in for your business. They may do this as if they were working in your office.
Virtual receptionists are highly trained. They become familiar with your business and know exactly what you need them to do. When needed they'll send messages on to you, or they'll help your callers with whatever they need.
Depending on what your callers are likely to call about, you may be interested in automated answering. This works best for things that don't require a lot of information or communication.
While automated answering is a good option in some situations, many people prefer talking to a human being over a computer or robot. Consider the needs of your clients and customers and put them first.
How Much Does a Phone Answering Service Cost?
Since the services offered vary from company to company there's no one set cost for a phone answering service. You'll pay more for quality and experience, so be prepared to expand your budget a bit if you want the best.
In general, answering services can cost a few hundred dollars per month. You may find yourself paying around $600 per month if you have many calls, long calls, or extra needs.
Some companies charge per minute while others charge per call. They usually offer package deals that include various services and a set number of calls or minutes. Some let you pay for only the number of minutes you use and they start at very low costs.
How to Negotiate the Best Prices for 24×7 Answering Services
When it comes to getting the price you want for the services you want, you may have to do a little negotiating. If you find yourself in this situation, follow the general rules for negotiation.
Start by finding out about the company and its pricing. It's hard to argue for something better if you don't know what they offer in the first place.
Consider their current rates. If they already offer one of the best deals in the industry, negotiating may be a waste of time, or simply rude. Make sure you negotiate with the right people.

Make sure you can justify the price you're trying to get. Don't be afraid to walk away if you don't get that price.
There are plenty of other companies out there. The great thing is, all those companies know that, so they may be willing to budge.
Make sure you don't aim too low. Know the prices of the industry and choose one that makes sense. Offering something much too low won't get you anywhere and you may even offend the company.
If you'd really like to get a deal, offer to buy in quantity. Paying for several months at once gets a company more business, so they may be willing to lower your rate.
Benefits of a Good Answering Service
There are many benefits to using a live answering service for your business. The main one is that it keeps you from getting bogged down. Too many calls interfere with actually doing the things you do best, so let someone else handle them.
Answering services are always available to provide information. This means your clients, customers, and leads have someone to talk to whenever they want, even if your local area is experiencing a power or phone outage. It inspires confidence in your company because clients know they can reach you.
No matter your industry, your clients may have emergencies from time to time. That doesn't mean you want your personal phone ringing at two in the morning. A phone service provides that contact point and relays the really important messages to you so you don't waste your time on things that could be handled at a more decent hour.
One of the biggest benefits of an answering service is that you won't miss out on leads anymore. If you've ever missed a great opportunity because the call came at the wrong time, you know how important this is. Answering services are trained to answer professionally as well as take important messages, so they can really help with leads.
Help Yourself and Your Customers-Use an Answering Service
Answering service companies have a lot to offer, no matter the type of business you're in. If you haven't considered using one before, it's time.
Your customers or clients have needs every minute of every day, but you can't always be there for them. And sometimes you just need some time away from the phone. Answering services help in both these situations.
Do everyone a favor by using an answering service. Once you've made the switch, you'll wonder how you ever managed without them.
Still unsure about hiring an answering service? Check out our article on why you need one.
Get your company added to our review. Click Here to be considered as one of our top-rated answering service companies.
Please take a few minutes to read the buying tips and reviews posted below to learn about other customer experiences (Good and Bad). If you need an answering service or pricing please consider taking advantage of our free service and get multiple quotes from suppliers that will fight to win your business.
Medical Answering Service Review
Small Business Answering Service Review
After Hours Answering Service Review
Find a Quality Answering Service
Answering Services are among the best means of developing a good relationship with customers. Having a telephone answering system in place that responds immediately whenever the customer calls in for any query can go a long way in ensuring that the customer remains loyal and happy with your services. Besides this, there are other benefits of having an answering system installed to handle the inbound customer calls that can come in at any time of the day.
Among these benefits, the savings made in terms of cost are the most significant as appointing a man to do this job would cost a company a lot of money.
Since the answering services are so important for a company, they have to be bought very meticulously. The decision regarding the purchase of a particular answering service to take care of the inbound customer calls that are being offered by a service provider must be made only after all the details about the service have been properly analyzed and considered.
This is important because unless proper consideration in the buying process of an answering service is not carried out, you might end up buying a service that is faulty or is not up to your requirements. The following tips can prove to be quite helpful in making the decision of which answering service to buy for your business.
The first tip is to look for only those services that have a proven track record of providing the best answering services to their clients. You can check this out by simply going to the website of the answering service provider you are looking to buy services from and seeing the testimonials that it has received from its former clients. If the reviews present are positive in nature then the company is a trusted one and can be banked upon to handle all the inbound customer calls no matter at which time of the day they are made.
The second tip is to make sure that the service provider you are hiring for providing the telephone answering services for your company has had prior experience of offering such services to companies belonging to your niche. For instance, if you are a medical practice that is trying to keeps its patients happy by offering them prompt answering services then you must go for only those answering services providers that have previously provided answering systems to other medical practices.
The third tip that might help you in making the right decision about which answering service is best suited for handling the inbound customer calls is to ascertain that the answering service provider you are looking to hire services from has the necessary equipment and infrastructure available to offer you the quality of answering services that you want to provide your customers.
Other important tips for buying answering services: Ask if the service operates 24×7, on holidays, and weekends. Ask about billing increments, i.e. do they bill in 12-second increments, 30 seconds, or 1 minute (this can have a huge impact on your bill). If you need Spanish agents make sure to ask if they are equipped with that type of personnel. Ask if the call center has more than one location as inclement weather and power outages can leave you without service. Lastly, most answering service providers today will offer a free trial so be sure and try it before you buy it!
Keeping all of these tips in mind is surely going to help you in making the right choice of answering service that will keep your clients happy and satisfied.
Which answering service do you think is BEST? WORST? Write your review here.