AMBS Call Center Review | Pros, Cons, & Alternatives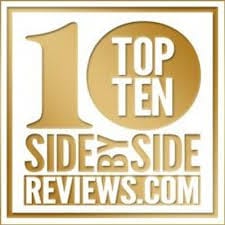 AMBS
3960 Broadmoor Avenue SE
Grand Rapids, MI 49512
www.ambscallcenter.com
Overall Review: Top Rated Answering Service / Call Center Services
What We Know About AMBS Call Center
Answering Service, Virtual Receptionist, Employee Reporting Service, Automated Messaging Services
A review of AMBS Call Center needs to start by pointing out the variety of different ways that they have refined their answering service to try and meet all the different types of client needs that can arise. First of all, they offer a top-tier live agent answering service that can ensure that all your calls are met by a friendly voice who will relay the messages to your representatives in the most efficient fashion possible.
Next, the AMBS Call Center has managed to provide disaster recovery to ensure their clients stay up and running even when catastrophic issues arise. They do this by maintaining call centers in three physical locations throughout the country, and by having multiple backups for all telecom services, power, and servers at all of their sites.
AMBS Call Center is also fully set up to provide answering services to clients who are involved in the health care industry. They maintain full HIPPA compliance while also utilizing modern technology to make message transmission simple and quick. They do this by using a specialized app so that patient information can be transmitted to mobile devices while under secure and encrypted settings, putting critical information in the palm of their clients' hands without ever compromising them from a regulatory or ethical viewpoint.
Estimated Annual Sales: $3.2 Million
Employee Size: 47+
Year Business Started: 1932
Credit Score: A+
Principal: Helen Miller, Founder

Back To Top 10 Answering Service Review
Awards and Recognition: ATSI, CAM-X, HIPAA Compliant, Pure Michigan
Pro's And Con's
AMBS offers many inbound call center services and seems to really serve the medical community very well. They do not offer out-call services which may hinder some industries. Their pricing was not listed on their websites. Their blog was informative and helpful to industry knowledge.