Answer America Review |

Pros, Cons, & Alternatives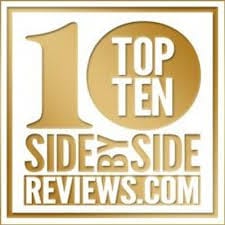 Answer America
2325 Maryland Road Suite 210
Willow Grove, PA 19090
www.answeramerica.com/
Overall Review: Top 10 Answering Service / Call Center Services
What We Know About Answer America
Answering Service, Appointment Setting, Order Processing
Answer America's courteous, well-trained agents are standing by for your telephone answering service needs. Their Pay As You Go Telephone Answering Service is a proven, cost effective way to ensure your calls are always answered with no setup or monthly fee. Answer America is a reliable and cost-effective telephone answering service provider brought to you by the largest Answering Service Company in the world. Their agents are available 24/7/365. Quite simply, they are one of the best in the business. Answer America's customers need and deserve the highest quality service at cost-effective and competitive prices. They can send you the caller's details by SMS, Email, or through your own online portal.
Estimated Annual Sales: $1.7 Million
Employee Size: 25+
Year Business Started: 1920
Credit Score: A
Principal: Diane Scott, Manager

Back To Top 10 Answering Service Review
Pro's And Con's
Have you done business with Answer America? Tell us about your experience below and help other consumers know what to expect. Did you have any problems? Were they resolved to your satisfaction? Would you recommend them to our visitors looking for answering services or call center services?