Answer America Review |

Pros, Cons, & Alternatives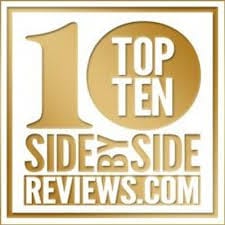 Answer America
2325 Maryland Road Suite 210
Willow Grove, PA 19090
www.answeramerica.com/
Overall Review: Top 10 Answering Service / Call Center Services
What We Know About Answer America
Answering Service, Appointment Setting, Order Processing
Answer America's courteous, well-trained agents are standing by for your telephone answering service needs. Their Pay As You Go Telephone Answering Service is a proven, cost effective way to ensure your calls are always answered with no setup or monthly fee. Answer America is a reliable and cost-effective telephone answering service provider brought to you by the largest Answering Service Company in the world. Their agents are available 24/7/365. Quite simply, they are one of the best in the business. Answer America's customers need and deserve the highest quality service at cost-effective and competitive prices. They can send you the caller's details by SMS, Email, or through your own online portal.
Estimated Annual Sales: $1.7 Million
Employee Size: 25+
Year Business Started: 1920
Credit Score: A
Principal: Diane Scott, Manager

Back To Top 10 Answering Service Review
Pro's And Con's
Have you done business with Answer America? Tell us about your experience below and help other consumers know what to expect. Did you have any problems? Were they resolved to your satisfaction? Would you recommend them to our visitors looking for answering services or call center services?
In our attempt to review and evaluate the best answering services available, we have included Answer America in our comparison. Quality of service is critical when it comes to representing your business, which is why we have critically analyzed the advantages and disadvantages of this service.
Quality: One of the primary factors to consider is the quality of service offered. This can be measured in terms of the professionalism of the operators, their accuracy in message taking, and their ability to handle various types of calls effectively.
Advantages: Some potential advantages of Answer America could be their operating hours, cost-effectiveness, and technological sophistication. In addition, their customer service, reliability, and flexibility to handle varying call volumes may also be superior features.
Disadvantages: On the other hand, some potential disadvantages could include higher prices than competitors for similar services, potential limitations in their technology, or less flexibility to accommodate rapid changes in call volume.
Comparison: When comparing Answer America to other answering services, consider factors such as cost, customer service quality, technology used, and flexibility. For example, Answer America may provide better value for money if their service quality and technology are superior to competitors. Alternatively, other services may be more suitable if they provide more customizable solutions or better accommodate fluctuations in call volume.
Conclusion: In conclusion, to choose the best answering service, one must carefully evaluate and compare multiple providers. By considering both the advantages and disadvantages of each, businesses can make an informed decision that best fits their needs and budget. Answer America, as a potential candidate, should be evaluated with these criteria in mind.