Best
Internet Marketing

Companies | Side by Side Reviews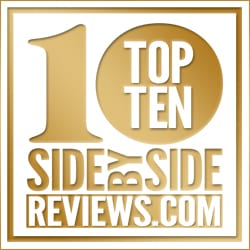 When it comes to finding a Top Digital Marketing comparing quotes is the key to getting a top product for the lowest price.
We've gathered information on the top digital advertising companies, user reviews, and buying tips, and made it easy to get the best price from companies in your area.
Best Internet Marketing Company Reviews – Ranking Top SEO, PPC, and Digital Marketers
Your marketing plan isn't complete without a great digital marketing strategy. Find out the best internet marketing company to help you thrive.
Have you ever taken a moment to think about who's behind the marketing for big companies?
You assumed they had their own marketing team, right?
Well, most of them do, to some extent. But even big companies like TripAdvisor outsource for help on their internet marketing.
So – who are the big guns behind the big brands? Well, when it comes to TripAdvisor, they work with our #1 on our best internet marketing company list.
Here's our last list of top internet marketing companies.
The Best Internet Marketing Company List
Digital Marketing Agency

Digital Marketing Agency got in on digital marketing early, in 2002. Based in Chicago, they've grown and now work with clients all over the world.
Not only do they hire the best of the best internally, but they've created communication systems for the "during" process that keeps both parties informed.
Clients like their commitment to transparency. Anyone that orders from DMA will always know what stage their project is in, on the other side.
Finally, people who work with The DMA Digital Marketing Agency appreciate their thoroughness. They are said to really try and understand each business, before working with them.
Having someone committed to understanding your business's needs is worth the price you'll pay. Their services aren't cheap – but we'd venture to say working with our #1 agency is worth it.
We already told you they work with Trip Advisor. But they also represent the up-and-coming Amazon competition site Jet.com.
The HOTH

The HOTH, a Florida-based, rather young company is smashing it when it comes to digital marketing. Not only do they have a great team in-house to work with clients, but they offer about everything under the sun.
They offer White Hat and White Label SEO services, as well as content writing. You can employ The HOTH to write your blogs, create videos, and even do your content research.
The HOTH doesn't display their clients, but you can read reviews and testimonials on their site.
Want to know a fun little HOTH fact? HOTH has nothing to do with the Star Wars reference. One of the Partners, Marc Hardgrove is a big wrestling fan.
HOTH is an acronym for "Hittem Over The Head" . . . with awesome (links, content, videos, rankings, PPC results, you name it).
Marketing Agency.IO

Chicago is a big city for wind and for. . . digital internet marketing agencies. While HOTH is set in sunny Florida, DMA and Marketing Agency.IO are both Chicago born.
What do you need to know about this windy city agency? To earn the number three spot on our list it had to impress.
Their client retention rate is even more impressive than our number one spot – at around 97%. They offer the same type of services as the first two but do more web design than either.
Their big clients are also people you'd know – like Dutch Bro's Coffee. If you haven't seen a Dutch Bro's, you don't live in the right area. Their physical presence is hard to miss.
They only market in areas where they have stores (if you're wondering why you haven't seen them online).
Those were our top 3, so congratulations to them! Numbers 4-10 are below but earned a little shorter of an explanation.
The digital marketing experts at Marketing Agency.IO have a passion for connecting brands with their core audience through cutting-edge strategies and innovative ways to generate leads. This is shown in the high quality of service they provide, as well as how much these employees care about each client–no matter if it's large or small!
OuterBox

This marketing agency in Akron, Ohio is not in our top three, but it's not for lack of trying. OuterBox has the same sort of offerings as all the other companies on our list.
They're simply a little younger and not as big of a company as the others. Their high retention rate earned them this hard to get a spot and they're not letting go of it any time soon.
OuterBox offers a full line of internet marketing solutions to assist with any SEO needs you may have.  
Over the 14 years, Outerbox worked with some well-known clients and earned a number of impressive awards. In 2012 they made the Inc. 500 as one of the top 500 fastest-growing companies in America. They are also ranked as a TopSEO in E-commerce.
Get Found First

This Idaho-based firm has some impressive stats for only being 10 years old. Get Found First offers not only PPC services but also social media marketing.
They're a smaller company than the others on this list – but they're still deserving. Their clients appreciate their commitment to their key business pillars.
Those are: delivering high ROI products, with a clear vision, and clear communication.
Get Found First offers PPC, SEO, web design, and product listing ads. remarking, and conversion rate optimization.
iCrossing

Similarly sized to Outerbox, this marketing agency is based in Dallas, TX. iCrossing prides itself on delivering out-of-the-box solutions to its clients.
They're more interested in setting digital marketing trends than they are in helping people follow them. You may know a client of theirs, a little company called Toyota.
iCrossing has been in the digital marketing business for 18 years. As an agency owned by Hearst, they have access to the most valuable ingredients for effective marketing: insights, talent, and audiences.
Their core experience is in Brand Strategy, data analytics, SEM, content marketing, and social media.
Icrossing's goal is to build seamless digital experiences that influence consumers and transform the way they make decisions. With Hearst's powerful consumer insights at their disposal, ICROSS engineers stunning data-driven campaigns that resonate with your audiences in meaningful ways – ultimately driving business growth for all involved parties.
Netmark

For a small company (less than 20 employees) Netmark sure goes into depth analyzing your needs. They've been helping companies grow their online presence since 2007.
Their retention rate is around 91% – which is more than respectable. The Hallmark company is one of their bigger clients.
Netmark was founded in 2007, and is a world-class digital marketing company with clients all over the world.
They have earned awards from Top Ten Reviews, Website Magazine, and Visibility.
Netmark is a search engine optimization company, but since 2007 they've branched out into other forms of marketing and are now considered an interactive marketing agency. Netmarks' success comes from not just focusing on one area too early before branching out with expertise in different fields – because as you know it doesn't take much for Google to shoot someone up their rankings list!
iProspect

The (i) before the company name seems to be on-trend in the digital and internet marketing field.
iProspect is a Boston based company that prides itself on customer service and promising attainable results. They're working to cover every inch of the digital landscape.
They cost a good bit, but they stand behind their work.
Square 2 Marketing

This is a big company, no doubt about it. They employ over 100 different employees and have been in business since 2003.
If you're looking for the best inbound marketing in the business – Square 2 may just have it. Hubspot, one of the top SEO websites, even backed its quality itself.
From their status as HubSpot's first-ever Diamond-level agency partner to being named one of the top content marketing companies in the U.S. by UpCity, they can help clients improve their ranking and revenue. 
The company is highly trained in:
Hubspot
Marketo
Eloqua
influitive
ZenIQ
Square 2 was founded on a simple principle – give clients the advice they need. In just six short years, we've evolved from an idea into one of America's most innovative consultancies and are proud that their systems have become necessities for so many businesses across this great country.
The digital revolution has transformed how people buy but it hasn't diminished their desire or ability as agencies who serve them better than anyone else could hope to.
Disruptive Advertising

A little younger than The HOTH, this #10 agency still has some impressive clients. They work with the people at Fandango – who are responsible for selling you movie tickets.
They have a really high retention rate, at over 95%.
Awards include:
Inc. 5000
Clutch
DesignRUSH
Best Companies to Work For
Disruptive Advertising is a group of experts that work together to provide you with the best possible marketing services. Their team consists not only digital marketers but also those who specialize in different fields like paid search and email campaigns; they take care of every aspect so nothing falls short! They will be able to help drive results across all areas through insight-driven strategies based on analytics data as well creative design thinking when necessary – giving them an edge over their competitors because at this point they don't even know what hit the.
Other Top Digital Marketing Companies to Consider
Types of Digital Marketing Services
When it comes to digital marketing services, there are a few ways to look at things.
You have the aesthetics of the business, like web design and ad content/visuals. Then, you have the backend of things- like SEO, content creation, and backlinks.
Finally, you have the actual advertising, like pay-per-click campaign creation and management.
Businesses need all of the services to run a successful online campaign. Whether they choose to outsource all the tasks is up to them.
Don't know what those words mean? Here's a little teaser on each.
What is Web Design?
There are two sides to web design. People refer to them as frontend and backend, which isn't an innuendo. Front-end development is what you can see when you click on a website. The graphics, colors, and text.
Back-end design is the coding or the computer language that makes all that show up on the screen. People hire web designers or agencies that can do both, based on their brand image and strategy.
What is Search Engine Optimization?
When you search for something on Google, results don't come in by random pattern. They come in based on an algorithm that Google controls.
The algorithm is based on things Google likes to see on a web page, like relevant keywords and a low bounce rate. There are things the mighty search engine doesn't like too, like any cheap tricks.
Google can tell when you're trying to trick it, by using too many keywords or cheap backlinks. That's why it's so important to hire a high-quality SEO company.
The lower quality ones will take your money and you may rank higher for a little while – but then Google will punish your site and you'll go to the bottom of the page.
By hiring an agency to help you learn and follow the rules, you can avoid that and can show up higher on the results page.
What is Content Creation?
Content creation is a big realm and can mean ad-content or site-content. Site content creation refers to things like blogs and videos, things that deliver value to your visitors.
Website content also aids in your SEO ranking, since you can use keywords and links in your content.
Then there's ad content creation. That's where someone works with you to create pictures and banners for your site and whatever special you're currently running.
Content creation can also include strategizing about what type of post you put up on social media, but that's getting into social media management territory.
What is PPC Campaign Management?
A pay per click campaign is a marketing term that refers first and foremost to Google Adwords. Adwords is a complex program that decides which website they'll show first when someone has the intent to buy a product.
The business that's selling the product bids a certain amount of money. That's how much getting someone to click on their site is worth to them. Then, Google ranks that and other factors as they decide who to show first.
Businesses need different campaigns for every product they sell, just about. They're complex to set up and it's almost a full-time job to manage all the campaigns.
That's where PPC management services come in. They help businesses set up and maintain successful pay per click systems.
What to Look for in Digital Marketing Partners
With an idea of who and what the best internet marketing company consists of, it's time to discuss how to choose.
Just because one company was the highest rated on our list, doesn't mean they're the right choice for your business.
When evaluating an agency you need to ask the following questions.
Do they provide all the services I need?
Can I afford to use their services on a long-term basis?
What is their customer service like? Where do I go with concerns or questions?
How do their current clients rate them?
Where can I see examples of their work?
Some of these questions you'll need to ask yourself first before you can ask them. Check out our "compare rate" feature here.
How Much Do Digital Marketing Agencies Charge?
All those services sound great, but how much do they really cost?
Well, it depends on the company and the quality you want, of course. For example, TheHoth will charge you a little more for content creation of articles, but they have a well-developed team of writers.
In general, the longer or the more complex your content is, the more expensive it'll be. If you're buying content like blog posts – make sure the company uses native English (or your language) writers.
Some companies offer cheap blog writing, but their results are full of errors and strange phrasings.
According to this analytics site, you can spend anywhere from $500 a month to $5000 a month on something like PPC marketing. When you're comparing rates between agencies, feel free to ask them questions.
You can absolutely tell a customer service rep, "I'm also considering ___ company. Can you tell me why your prices are fairer?"
Beware of companies that charge you high rates per-link for SEO, if they don't show you their laid out procedure. Too many people spend money and never see results (though not with the agencies on our list).
How to Compare Internet Marketing Companies
If you're reading through this best internet marketing company list and still have no idea which company is right for you – that's okay. That's why we've created the "compare rates" button on this page.
With this list and that handy comparison by your side – you're bound to make the right choice!
Want to see more comparisons? Get more internet and digital marketing below.
Get your company added to our review. Click Here to be considered as one of our top-rated digital marketing companies.
Findings For Best Internet Advertising Practices
Search engine advertising and digital marketing companies essentially all have the same goal which is to promote products and brands by use of effective forms of electronic media by leveraging internet technologies to deliver promotional advertisements to consumers. The structure of a web page and its content is only the beginning of the digital advertising process which includes website architecture analysis, keyword targeting with laser focus, content, and link earning.
While positions for keywords and phrases are important our digital marketing review found that the most satisfied customers with the most growth didn't necessarily rank high for a single specific set of keywords, but rather they were able to put their message in front of more relevant prospects that were active in the buying mode. Bottom line you need a top digital marketing company that knows how to put the right message in front of the right person at the right time.
Digital Marketing Buyers Guide – Different Strategies for Best Results
When it comes to internet advertising the types of strategies taken for your success will vary according to the competitiveness of the terms you are seeking traffic for. In a non-competitive market, something as simple as correcting on-page content and tags coupled with a submission to citation directories may suffice, however, that will never be the case in more competitive market. In such cases, you'll need to work with a full-service digital marketing company that specializes in a wide array of internet advertising methods such as the architecture of a website, social media marketing, PPC, and other marketing such as infographics and press releases.
Content Creation – Best Practices  
Using in-depth audience insight tools and social listening technology, the best digital marketing companies will build a content strategy around your specific audience, verticals, and brand identity. No question you should be adding new and fresh relevant content as often as you can, but it must be content that engages your audience and gets them to share, comment, buy, join mail list or take some type of positive action which ultimately leads to search engines favoring your site with better rankings. You need something remarkable like what you might find in a highly informative infographic that goes viral because it contains incredibly interesting information that is easy to understand and worthy of sharing with others.
Top Pay Per Click Tips – PPC Advertising Techniques
Yes, natural organic search engine optimization generates tons of free traffic, but it is not instantaneous. Using search engine pay per click methods can deliver traffic online within minutes of starting the campaign. While this type of program can generate huge positive results seemingly overnight they can also cost you a fortune with little results if you don't know what you're doing. If you're not fully comfortable managing a paid advertising campaign we highly recommend using a top digital marketing company as they generally only charge about 10% of the campaign spend, and they usually get it right.
Paid search engine advertising allows for maximum exposure while you control the amount you want to spend on your marketing campaign. Moreover, the effectiveness of your ad campaign can be tracked down to the penny in live time so you know for sure if it makes sense the spend more, or make changes.
Email Marketing Solutions
Email marketing is an incredibly powerful form of internet advertising that is accomplished by sending emails to a list of potential customers or current clients with promotional or educational information about your business meant to build loyalty and brand awareness. You should work with a top-rated SEO company that offers a full consultation and fully understands your needs and who your target audience is. They should be able the find the most effective lists that reach the most relevant market of prospects. They should be highly effective at developing messages that can take a boring topic and turn it into something viral.
Link Building Reviews
First things first, if you have any intentions of ranking for a highly competitive search term(s) you don't stand a chance without an effective link earning campaign strategy (with emphasis on "effective"). Our research discovered that white hat link building will do one of three things.
It will give you rankings like you never imagined.
It will be a total waste of time and money.
It will destroy your rankings, possibly for life.
With that said this is not where you look for the cheapest proposal as much as you do the right proposal. If you're paying for links it's probably a total waste of time, and potentially very dangerous to your SERP positions. The best practice is using awesome content to earn links. Common methods are social media outreach, content creation with offers and incentives, infographics promoting high-interest topics, and company press releases.
Overall our interviews suggest that there is no such thing as a one size fits all. It's a good idea to ask for examples of the digital advertising companies work because you may even be able to see how much engagement through likes, shares, or tweets they were able to generate from the services.
If we had to give one last piece of buying advice it would be that you don't make price your number 1 priority. Look for the company can illustrate results, time and time again.
Which company, product or service do you think is BEST? WORST? Write your review here.
Best Internet Marketing Companies