Higher Visibility Review | Pros, Cons, & Options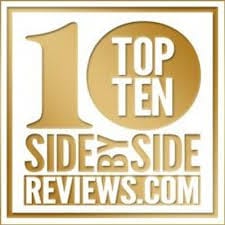 Higher Visibility
8000 Centerview Parkway, Suite 203
Memphis, TN 38018
www.highervisibility.com
(901) 672-7243
Overall Review: Digital Marketing Service / Search Engine Advertising
Higher Visibility Pros & Cons
Search Engine Optimization, Local SEO Services, eCommerce SEO, Website Design, Pay Per Click Services
Higher Visibility is a digital marketing firm that has kept their sights firmly set on SEO. Although the company does offer a smattering of other services, such as social media marketing, the vast majority of their services revolve around getting their clients to do better in the search results. That means that if you're looking for a wide-ranging, full service agency they might not be the right fit. However, if you're happy with your content and your online presence, and just want to focus on making an impact on the search rankings, then this agency could be the perfect fit for your company, as they are very good at what they do.
One of the reasons for this is that they have multiple ways that they attack the problem of SEO, and you can choose the one that makes the most sense for your company. For example, Higher Visibility has a great track record with local SEO, something that can be extremely helpful for smaller companies trying to make a splash in their local market. By focusing your marketing dollars on your target market instead of a wider audience that might not be as relevant to your business model, you can make every marketing dollar you spend count for more.
HigherVisibility is led by an experienced managing team of internet marketing veterans that founded the company on the principle of providing outstanding online marketing services that deliver real results for their clients.  Since their founding in 2008, they are consistently recognized as a leader in their industry by multiple 3rd party review sites such as: TopSEOs,  SideBySideReviews.com, Promotion World, Website Magazine, and many more.
Estimated Annual Sales: $5 Million +
Employee Size: 10+
Year Business Started: 2007
Credit Score: A+
Principal: Adam Heitzman, Managing Partner
Top Clients: Aarons, Ebay, PBS, TitleMax, Mathnasium
Client Retention Rate: 98%

HigherVisibility is a highly respected nationally-recognized Internet advertising agency offering a wdie range of digital marketing solutions, including website optimization, paid search management, social media, website design, affiliate marketing management and more. Founded in 2007, they work with clients big and small all across America. The company's mission is to provide all of their clients with the highest quality Internet marketing services possible. Their team is made up of creative individuals who always strive to deliver clients with valuable solutions with visible results. The issue that the US Mid-South was lacking real quantifiable Internet marketing firms was the reason behind the development of HigherVisibility. After becoming successful in the region, the company has expanded to serve clients all across the USA.
Higher Visibility Informational Video
Have you done business with Higher Visibility? Tell us about your experience below and help other consumers know what to expect. Did you have any problems? Were they resolved to your satisfaction? Would you recommend them to our visitors looking for Search Engine Optimization or Digital Marketing Services?