ReachLocal Review | Pros, Cons, & Options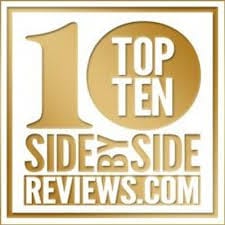 ReachLocal
21700 Oxnard Street, Suite 1600
Woodland Hills, CA 91367
www.reachlocal.com
(818) 274-0260
Overall Review: Digital Marketing Service / Search Engine Advertising
What We Know About ReachLocal
Lead conversion, Digital Marketing, Content Marketing
You want what every local business wants: to build your business and have time to focus on what matters most to you. That's why Reach Local provides you with leading digital marketing technology, leverage over a decade's worth of marketing intelligence, and give you a team of dedicated experts who partner with you for success. All so you can get more customers.
Estimated Annual Sales: $5 Million +
Employee Size: 100+
Year Business Started: 2008
Credit Score: A+
Principal: Zorik Gordon, President
Top Clients: Direct Tire, Stewrat and Labbe Orthodontics, Cerritos Nissan
Client Retention Rate: 99%

ReachLocal offers tools that are very useful and  include a blog, infographics, videos, and informative webinars. The blog provides industry information on topics for improving your web presence and new technology in Internet marketing solutions and how it influences your business. The information is key for leading you to better understand how online companies manage their SEO. The tools and checklists are important for developing  your digital advertising strategy. They provide free valuable information tips for optimizing your marketing plan in conjunction with the services provided by ReachLocal.
ReachLocal Informational Video
Pro's And Con's
Have you done business with Reach Local? Tell us about your experience below and help other consumers know what to expect. Did you have any problems? Were they resolved to your satisfaction? Would you recommend them to our visitors looking for Search Engine Optimization or Digital Marketing Services?