Customer Reviews About Bruce Clay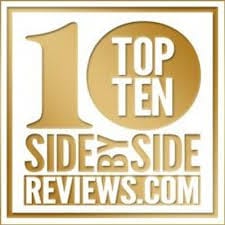 Bruce Clay 
2245 First St., Suite 101
Simi Valley, CA 93065
www.bruceclay.com/
(805) 517-1900
Overall Review: Digital Marketing Service / Search Engine Advertising
What We Know About Bruce Clay
SEO Training, Paid Search Management, Content Marketing, Social Media Marketing
Bruce Clay, Inc. (BCI) is an Internet marketing optimization company providing search engine optimization (SEO) services, pay-per-click (PPC) advertising management, SEO-friendly ​web design and information architecture, and social media and conversion rate optimization services. BCI is also the creator of the award-winning SEOToolSetTM and its acclaimed SEO Training course.
Estimated Annual Sales: $10 Million +
Employee Size: 25+
Year Business Started: 1996
Credit Score: A+
Principal: Bruce Clay, President
Top Clients: Nec, Burpee, Century, Sundance, Atos
Client Retention Rate: 90%

Bruce Clay, Inc. services websites from all around the world providing full integrated Internet marketing solutions including search engine optimization (SEO), content strategy and development, SEO training courses and the full-featured SEOToolSet® suite of tools. Bruce is widely respected and is known to be one of the first search engine marketers, having pioneered many SEO best white-hat practices. Bruce Clay led the industry by authoring the SEO Code of Ethics in 1996, now translated into 18 languages.
Bruce Clay co-authored the top selling Wiley Publications' "Search Engine Optimization All-In-One for Dummies," a comprehensive guide to the digital marketing requirements of enhancing a business's organic search presence, and "Content Marketing Strategies for Professionals," a guide to using content and SEO to generate quality sales leads and build relationships online.
Bruce Clay Informational Video
Pro's And Con's
Have you done business with Bruce Clay ? Tell us about your experience below and help other consumers know what to expect. Did you have any problems? Were they resolved to your satisfaction? Would you recommend them to our visitors looking for Search Engine Optimization or Digital Marketing Services?