iCrossing Review | Pros, Cons, & Options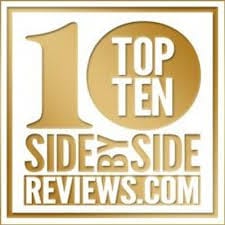 iCrossing
4009 Columbus Road SW, Ste 222
Granville, OH 43023
www.revlocal.com/
(740) 281-5016
Overall Review: Digital Marketing Service / Search Engine Advertising
iCrossing Pros and Cons
SEO, Website marketing, Internet Advertising
iCorossins delivers professional website marketing, and as we all know, the consumer is in control. And as consumers lead, brands must follow. Today, success means planning around people, not products. iCrossing helps brands unleash their potential in this C2B world. They create brand stories and user experiences that deliver superior business results.
iCrossing is one of the top ranked digital marketing agencies in our reviews primarily because of how they think outside the box. This company is always coloring outside the lines established by the larger world of digital marketing and SEO, and as such they're capable of helping their clients set trends in the marketing world rather following them. This is invaluable, because if you're just following the same marketing knowledge as every other company who has contracted a marketer to promote them, you're going to find it very difficult to get ahead.
iCrossing is an excellent company to choose if you're looking to establish a new brand. They specialize in helping craft brand stories, and if you've got a clean slate to work with, the highly creative minds at this agency would be ideal for shaping you a memorable brand from the ground up.
For a company new to the online sphere, or for the launching of a new brand, the technological expertise of iCrossing is another aspect of the firm that is heavily in the 'pro' column when evaluating digital marketers. The company offers excellent web development services, but also has the ability to develop custom mobile applications, ecommerce portals and more in order to help you build your new online business from the ground up.
Estimated Annual Sales: $10 Million +
Employee Size: 900+
Year Business Started: 1998
Credit Score: A+
Principal: Nick Brien, CEO
Top Clients: Toyota, The Coca-Cola Company, The LEGO Group, Bank of America, Mastercard
Client Retention Rate: 90%

iCrossing was founded in 1998, and now has approximately 900 employees in 17 offices around the world and they were recently named a "Leader" in Gartner's Magic Quadrant for global digital marketing agencies. They offer brand strategy, design services, data analytics, digital advertising campaigns, technology services, digital media planning, digital media buying, search engine optimization (SEO) and social media marketing.
iCrossing has access to Hearst's vast collection of quality content and rich data, which delivers to their clients an impressive advantage. That's just to tip of their creative and strategic resources they provide to their clients making them a world-class Internet marketing company who knows how to engage your customers to help exponentially increase your sales and
Pro's And Con's
Have you done business with iCrossing? Tell us about your experience below and help other consumers know what to expect. Did you have any problems? Were they resolved to your satisfaction? Would you recommend them to our visitors looking for Search Engine Optimization or Digital Marketing Services?