Square 2 Marketing Review | Pros, Cons, & Options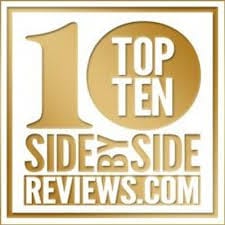 Square 2 Marketing
1501 Main Street
Warrington, PA 18796
www.square2marketing.com/
(267) 915-4188
Overall Review: Digital Marketing Service / Search Engine Advertising
Square 2 Marketing Pros and Cons
Search Engine Marketing, Internet Marketing, Digital Advertising
Square 2 Marketing is a digital marketing company that promises it won't waste your time talking about awards and accolades, years of marketing experience or state-of-the-art offices.  The promise to want to show you how partnering with a strategic inbound marketing and sales agency fuels the kind of remarkable stories that get your business found, generates an abundance of qualified leads and impacts your bottom line.
Square 2 Marketing is an full service digital marketing and SEO firm that can take your company through all the steps of a fully executed online marketing strategy. Their services include everything that you would expect from this type of firm, including site development and content generation services, but there a few areas where Square 2 stands out as one of the best digital marketing companies around.
Primarily, it is their focus on inbound marketing that can make them an asset to any company that takes advantage of their services. There are a lot of companies out there that will happily take client money and waste in on outbound marketing strategies that simply don't offer good ROI. Square 2 takes a different approach, and works on formulating custom strategies for their clients that will bring inbound business, and the result is that you end up getting a lot more value for your marketing dollar.
The only drawback of Square 2 Marketing is that if you just go on their website alone and are new to the world of online marketing, you may be a bit overwhelmed by industry jargon and insider speak. However, rest assured that if you reach out to Square 2, their team is capable of explaining things in a highly accessible and understandable way.
Estimated Annual Sales: $10-20 Million
Employee Size: 100+
Year Business Started: 2003
Credit Score: A+
Principal: Eric Keiles, CMO
Top Clients: AirBill Safer, Cetra, USAFulfilment
Client Retention Rate: 95%

Square 2 Marketing was HubSpot's first ever Diamond agency partner. "Inbound helps businesses transform their marketing to match the way consumers actually shop and buy" said HubSpot co-founder and CEO Brian Halligan. "Square 2 Marketing has not only done that, but has also helped countless other businesses market and sell in a unique way using HubSpot. We're humbled to support their success." Square 2 Marketing will cost you from 10k to 20k or more so it's for very serious marketers looks to really gain exposure on the web.
Square 2 Marketing Informational Video
Have you done business with Square 2 Marketing? Tell us about your experience below and help other consumers know what to expect. Did you have any problems? Were they resolved to your satisfaction? Would you recommend them to our visitors looking for Search Engine Optimization or Digital Marketing Services?
Square 2 Marketing Review