Increase Visibility Review | Pros, Cons, & Options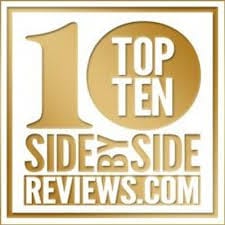 Increase Visibility
24162 Cherry Hills Place
Laguna Niguel, CA 92677

(877) 736-2384
Overall Review: Digital Marketing Service / Search Engine Advertising
What We Know About Increase Visibility
Search Engine Optimization, Local Optimization, Reputation Management, Local Marketing
Increase Visibility is a full-service digital marketing agency with an industry-leading client retention rate, high customer-satisfaction ratings and industry recognition awards that have helped them to be one of America's fastest growing companies. Increase Visibility provides industry-leading digital marketing services to help companies compete for business. Their company has received some of the most coveted awards in the industry.
Estimated Annual Sales: $3 Million +
Employee Size: 25+
Year Business Started: 2009
Credit Score: A+
Principal: Kevin Carr, President
Top Clients: Farmers, Bridgestone, Columbia, Heritage
Client Retention Rate: 95%

Increase Visibility does not provide many client tools and they offer only a handful of resources to help you digest all of the company's SEO services. They do offer a fair amount to case studies and customer reviews. The blog also lacks internal organization, so to find information you'll need to click through pages of text.
It's unusual to see an Internet advertising company that doesn't showcase its services through its own web presence or produce original content for itself. An online marketing company that offers search engine optimization services should be able to show you that it can implement these same techniques for itself. Their layered SEO services are custom-tailored to drive the most traffic and generate the most revenue for their clients. They use a multi-tiered approach, taking advantage of proven online techniques and platforms. All backed with the most expertise in the industry.
Pro's And Con's
Have you done business with Increase Visibility? Tell us about your experience below and help other consumers know what to expect. Did you have any problems? Were they resolved to your satisfaction? Would you recommend them to our visitors looking for Search Engine Optimization or Digital Marketing Services?
Increase Visibility Review