iProspect Review | Pros, Cons, & Options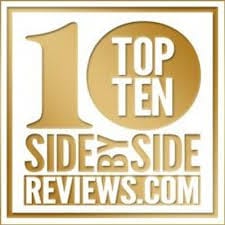 iProspect
One south Station, Suite 300
Boston, MA 02110
www.iprospect.com/
(617) 449-4300
Overall Review: Digital Marketing Service / Search Engine Advertising
iProspect Pros and Cons
Paid Search, Natural Search, Performance Display, Content Generation
iProspect puts everything on the table, and that is something that customers love about their service. They don't try to hide between complicated reports or confusing data, and instead are sure to always provide customers with the bottom line regarding how effective their marketing strategy is being. This transparency makes them a trustworthy company that is very easy to work with.
iProspect is a very good option for someone looking to hand over the majority of their digital marketing to a third party. They can take your marketing right from basic research, through to content creation, paid advertising and search optimization, through to optimization of conversion rates. For customers looking to have a company take their hand and walk them through the entire process of creating an effective and profitable online brand, iProspect would be one of our best ranked choices.
Ever since their acquisition of Leapfrog online, we believe that customers of iProspect should be excited about the possibilities offered by the iProspect team. They have taken an already excellent service and coupled it with a firm that specializes in landing page technology and creating actionable plans based on available data. The combination of the existing teams at the two firms gives iProspect customers even more expertise and flexibility when it comes to creating the perfect marketing strategy.
At iProspect, they are not just specialists in different types of digital marketing – they also know how to bring it together. By putting the customer at the center, they create simple, effective strategies that connect with people across every channel – and grow business in ways they can measure. iProspect is a digital marketing company based out of Boston, Massachusetts. They provided SEO services for over 150 small business, mid-size business, and large business clients, which is about the average number of clients for a firm to work with.
Estimated Annual Sales: $10 Million +
Employee Size: 55+
Year Business Started: 1996
Credit Score: A+
Principal: Jeremy Cornfeldt, President
Top Clients: Yellow Book, Allegis Group, Circuit City, Delta, Avis
Client Retention Rate: 92%

iProspect was founded as the original internet search marketing company. It has since grown to be the premier performance digital media agency. They have become a reliable SEO b2b partner to some of the world's most recognized brands, including General Motors, Adidas, Converse, Burberry, Disney, and American Express. iProspect has more than 2,000 specialists working for them, spread across 60 offices in 43 countries.
iProspect Informational Video
Have you done business with iProspect? Tell us about your experience below and help other consumers know what to expect. Did you have any problems? Were they resolved to your satisfaction? Would you recommend them to our visitors looking for Search Engine Optimization or Digital Marketing Services?