Customer Magnetism Review | Pros, Cons, & Options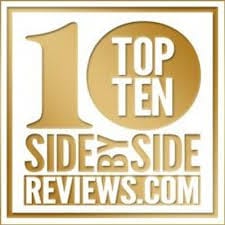 Customer Magnetism
2697 International Parkway, Parkway Building 7
Virginia Beach, VA 23452
www.customermagnetism.com/
(757) 689-2875
Overall Review: Digital Marketing Service / Search Engine Advertising
Customer Magnetism Pros and Cons
Digital Marketing, SEO, Internet Advertising, Inbound Marketing, Social Media, Paid Search, Reputation Management
Under new ownership, Customers Magnetism is a great name for this company, because they deliver the goods that are going to actually make customers invested in your brand, instead of just seeing your advertisement pop up in their search results or news feed. Customer Magnetism deserves a great review because of their focus on creating memorable brands that customers actually want to engage with, rather than doing everything in their power to get a link to a website onto as many screens as possible.
What this boils down to is Customer Magnetism is the type of digital marketing agency that helps you build relationships with customers, something that makes it a top digital marketing agency in our books. The best type of customer is the one who thinks of your company first when looking to address a need, without needing an advertisement to appear in front of them. That's the goal of the strategies put into play by Customer Magnetism, which include things like website development and video creation. When you combine with this with their SEO or social media marketing strategies, you can get the best of both worlds, ensuring that all of your highly relatable, engaging content gets in front of the targeted audience that you need to grow your brand.
Estimated Annual Sales: $3 Million +
Employee Size: 25+
Year Business Started: 2000
Credit Score: A+
Principal: Aaron Leslie, President
Top Clients: ECHO, Sallie Mae, Volvo, Liberty Tax, Dollar Tree, Lifescript, Regent University, Kettler, Lawyers.com
Client Retention Rate: 93%

Customer Magnetism offers a wide array of digital marketing solutions then its better-ranked competitors provide. The team is extremely responsive to all requests and even visits their clients in person to discuss strategies for success. They have a solid, above-average score in Website Efficacy and provides all types of solutions for SEO, copy-writing, web design optimization and link earning. Customer Magnetism has more than 25 employees and their web design team rated exceptionally well. The team is supported by highly skilled long term employees including Jeremy Sherman (VP of Operations), Rusty James (VP of Creative), and Aaron Leslie (Chief Customer Officer). We definitely recommend this firms services for all digital marketing solutions.
Founded in 2000, Customer Magnetism has grown from a small SEO company into a full service digital marketing agency. They deliver on what they promise and they continually strive to keep your business ahead of your competition. They have an excellent reputation in the digital marketing industry. When it comes to online lead generation, Customer Magnetism has got a digital marketing service to match. But where they excel is in combining all of these services into a results-focused strategy. From start to finish, their team can research, plan and execute holistic online marketing campaigns, combining channels to earn you amazing returns.
Customer Magnetism Informational Video
Have you done business with Customer Magnetism? Tell us about your experience below and help other consumers know what to expect. Did you have any problems? Were they resolved to your satisfaction? Would you recommend them to our visitors looking for Search Engine Optimization or Digital Marketing Services?
Customer Magnetism Review