Best
Collection Agencies

| Side by Side Reviews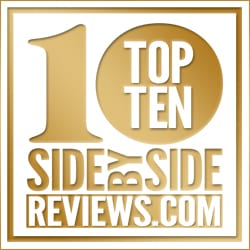 When it comes to finding a  Debt Collection Agency comparing quotes is the key to getting a top product for the lowest price.
We've gathered information on the top  Collection Agencies, user reviews, and buying tips, and made it easy to get the best price from companies in your area.
Best Collection Company: A Review of The Top Debt Collectors
The average American household is carrying around more than $137,000 worth of debt right now. That debt includes everything from mortgages and student loans to auto loans and credit cards.
Unfortunately, all this debt is making it difficult for many creditors to collect the cash that people owe them. Creditors are trying their best to find ways to encourage people to pay off their debts, but it just doesn't seem to be working in many cases.
Are you a company that is struggling to get people to pay off their debts? Hiring debt collectors from a reputable collection agency might be your only option. They can work hard on your behalf to get people to pay back the money they owe to you.
Let's take a look at some of the best debt collectors in the country right now and then answer several common questions about hiring them.
Top 10 Debt Collection Companies
There are more than 70 million Americans with at least one debt in collections at the moment.
So it shouldn't come as a surprise to hear that there are thousands of debt collection agencies scattered across the U.S. right now. The exact number of debt collection agencies changes, but it's been hovering around 4,000 in recent years.
With that in mind, it can be tough for companies to track down the best of the best when it comes to debt collectors. Here is a list of the top 10 debt collection companies to help you find one that will work for you.
ABC Financial Services
Based in Arkansas, ABC Financial Services specializes in providing debt collection services to the health and fitness industry.
If you own a gym, a health club, or another fitness-related establishment, they can help you. They have the software and the billing services you'll need to chase down customers who haven't paid off debts owed to you.
This debt collection company has been around for more than 30 years now and has assisted more than 8,000 health clubs with their debt problems.
Capital Collections, LLC
With headquarters in California, Capital Collections, LLC has more than 20 years of experience working with companies in a variety of industries.
The debt collection company relies on a combination of state-of-the-art collection tools and advanced software to come up with the best collection techniques for each individual client. They can help you with every step of the debt recovery process.
Capital Collections, LLC is committed to providing the best service for its diverse clientele. They have assembled an expert staff who are eager and willing to listen so that they can resolve any problems faced by clients in need of money owed them or otherwise obtained through improper means such as theft with no intention of returning it back once payment has been made instead of trying other alternatives like selling off the property until there are enough funds available at disposal which could take weeks if not months depending upon the case.
Summit Account Resolutions
When you first sign up to work with Summit Account Resolutions, they'll assign you a personal account manager. They'll be in charge of answering any questions you might have about debt collection.
From there, Summit AR can offer you everything from a skip-tracing department to litigation services. They also put a big emphasis on helping companies maintain professional relationships with those who are in debt to them. They utilize their so-called "P.H.D. Philosophy," which stands for "Preserve Human Dignity," to do it.
Summit A•R is a well-established debt recovery company with an impressive track record of successful recoveries. With their nationwide footprint and nearly double the industry average, we're changing minds about collection agencies alike.
Summit Account Resolution (Summit), since 1996 has been doing things differently – from how they approach clients to what kinds of information gets shared in order for you to be helped successfully by this organization.
Portfolio Recovery Associates, LLC
Want to increase your chances of collecting debt from debtors? Your best bet might be to work with debt collectors that take the time to work out individualized repayment plans with them.
Portfolio Recovery Associates, LLC, which is based out of Virginia, has been doing just that for more than 20 years now. They talk to debtors about their current financial situations on behalf of creditors. Then, they come up with a plan for repaying their debts based on their finances.
This is a strategy that has helped Portfolio Recovery Associates, LLC assist hundreds of companies in many different industries over the last two decades.
Nationwide Recovery Systems
As a business owner, there is nothing worse than carrying around bad debt for years at a time. Nationwide Recovery Systems strives to make it a thing of the past for businesses by helping to increase their cash flow through debt recovery.
The company was first founded back in 1979 and has worked primarily with those in the health care industry as well as many commercial companies. They have offices in both Tyler and Dallas, Texas.
NRS has been providing Accounts Receivable Management services since 1968. Headquartered in Texas, they provide a variety of professional and profitable solutions to healthcare industries nationwide as well as international clients through their branch office located on the east coast with other offices throughout America's heartland.
The team at Nationwide Recovery Systems are committed to not only preventing but also promptly resolving client issues so that your company can continue running smoothly without worrying about money owed or how much interest could be accumulating due to to delays from unpaid bills.
IC System
Before you begin working with any debt collection agency, you should educate yourself about the packages they provide for companies. IC System offers three packages that include everything from fixed-fee plans to contingency fee plans.
They also extend their services to a wide range of industries. They have worked with health care companies, government clients, small businesses, and more.
The company's guiding principle is to "make collections better." This simple statement guides every decision they make and influences all interactions. Every day, leaders from across the world come together with one mission: To create a more ethical way of collecting money owed by consumers through our leadership in client engagement practices.
Aspen National Collections
Looking for a debt collection company that can collect debts in the U.S. as well as both Canada and Mexico?
Aspen National Collections is the company you can trust for collections throughout North America. They specialize in collecting consumer debt. They've worked extensively with companies seeking to track down debt tied to timeshares, student loans, and more.
Additionally, they offer skip tracing services to their clients. And they even provide them with an online portal that makes it easy to see how much money they've collected for companies.
Transworld Systems Collection Agency
Transworld Systems Collection Agency does loan servicing and accounts receivable for some companies. But they also offer debt collection services to companies throughout the country.
Over the years, they have worked closely with everyone from health care facilities and government clients to dental offices and even lawn and garden companies.
Rocket Receivables
In recent years, Rocket Receivables has transformed itself into one of the most affordable debt collection services in the entire industry. Their fees for small businesses are remarkably low compared to many other debt collectors.
They also provide clients with an online portal that allows business owners to take control of their debts and manage them effectively. Owners can see exactly how much money has been collected and which debts are still missing.
TSI's proprietary data analytics platform has been used to provide best-in-class solutions for businesses. The company's reach extends from small-to-mid-size commercial and consumer-related enterprises, Fortune 100 corporations with B2B needs, or CNC hospitals all the way up through large government organizations like Medicare who need a compliant process in place that can be quickly scaled when necessary.

National Recovery Agency
National Recovery Agency is widely regarded as one of the best debt collection companies by both consumers and businesses alike.
They work to resolve debts in a timely manner by communicating back and forth between consumers and businesses to come up with debt collection solutions. They work directly with thousands of Americans from coast to coast each day and help them take care of overdue payments.
National Recovery Agency is committed to 100% customer service. Since 1976, they've helped consumers and businesses resolve debts in a timely manner by maintaining the highest ethical standards of operation with an emphasis on professionalism and consumer-oriented management skills needed for today's marketplace.
Most Important Considerations When Choosing a Reputable Collection Agency?
Now that you know a little bit more about some of the biggest and best debt collection agencies in the country, it's time to review how to go about choosing one to represent you.
If you've never worked with debt collectors before, it can be a little bit intimidating to find one for the first time. But you can do it easily if you make the right considerations.
First and foremost, you should find a debt collection agency that caters to your specific kind of company. As you can see, there are some agencies that only work with those in, say, health care and others that spend most of their days working with small businesses.
This is important because it'll give you confidence in a debt collection agency's ability to track down your debts while also adhering to certain rules and regulations within your industry. Healthcare companies, for example, need to work with an agency that understands HIPAA laws, medical insurance requirements, and more.
You also need to find a debt collection agency with plenty of experience in the debt collection industry and, maybe more importantly, plenty of positive reviews from past clients. You want an agency that has a great track record as far as collecting debts is concerned.
Here are just a few ways you can find debt collectors you can trust:
Ask fellow business owners for recommendations
Rely on the Association of Credit and Collections Professionals when researching agencies you might be interested in working with
Obtain Better Business Bureau grades for agencies prior to reaching out to them
Speak with different agencies to get a better feel for who they are and what kinds of services they provide
As long as you make the proper considerations, you shouldn't have too tough of a time conducting your search for the right debt collection agency.
How Does a Collection Agency Work?
Every debt collection agency operates a little bit differently.
But generally speaking, you'll begin by contacting a collection agency and letting them know about a debt you want to collect. They'll gather information from you about the debt, including how much the debt is worth, who owes the debt, and where the debtor lives.
From there, the collection agency will work on your behalf to touch base with the debtor about repaying the debt. Debt collectors typically use a combination of phone calls and letters to try and touch base with a debtor.
Ideally, the debtor will respond to the debt collector and either agree to pay off the debt that is owed or come up with a repayment plan for it. But in most cases, the debt collection agency will have to be persistent. They'll need to try different methods for connecting with the debtor before achieving success.
It's important for you to find a debt collection agency that will stay within the limits of the law when chasing down a debt. Consumers have rights that debt collectors need to be aware of at all times.
But in a perfect world, a debt collection agency will be able to respect those rights while also collecting your debt for you. And at the end of it all, they'll take a percentage of the debt as their payment for collecting on it.
How To Evaluate a Debt Collection Agency's Reputation
The debt collection agencies mentioned here have established themselves as trusted authorities. They've received glowing endorsements from many of their former and current clients. They're all great options for those looking for a debt collection agency.
But if you decide to go in a different direction, you'll need to work hard to evaluate a debt collection agency's reputation. This will ensure you find debt collectors you can trust to track down debts for you.
Reading online reviews about different debt collection agencies is one way to go. It'll allow you to paint a clearer picture as far as what an agency is all about.
You can also reach out to those companies that you know have worked with certain debt collection agencies in the past. They can provide you with more information about an agency so you know what to expect from them.
But the best approach to take is always to contact debt collection agencies yourself. By talking to them, you can feel them out and see if they live up to or fall short of their reputation.
How Do Collection Companies Bill for Services?
When you hire a debt collection company to help you chase down debt, they're obviously going to bill you for it. But there are a couple of different ways in which they'll usually do it.
Some debt collection companies will charge you a flat fee at the start to collect the debt. Whether they're able to collect the debt or not, you will be responsible for paying the fee.
Other debt collection companies do what's called contingency debt collection. Under this arrangement, the company doesn't get paid unless they're able to collect your debt for you. But they usually collect a large percentage of your debt–sometimes more than 50 percent of it–as their fee if they're successful.
There are pros and cons to using both types of billing options. It's best for you to review these options and any others that might be available to you when you contact debt collectors.
Find Debt Collectors for Your Business Today
Outstanding debt is something that all business owners have to deal with at one point or another. But you don't have to let it keep you down.
Debt collectors make their living tracking down debts for companies that deserve their money. Many of them are great at it, too, and are able to find ways to get people to pay what they owe.
Would you like to hire a debt collection agency today? Compare debt collection agency quotes to see which company might work best for you.
Review These Tips for Finding the Debt Best Collection Agency
Is your business interested in hiring a debt collection agency? It's important to do your research. Read here for a review of the best debt collection services.
Find the Collection Agency that Best Matches Your Business
Money is necessary for survival. It's a fact. We use it every day and we would be doomed without it.
Few things are more frustrating than providing a service, only to send an invoice and receive nothing. Unfortunately, there are many reasons why your customer may not pay.
So what can you do when your attempts to get paid for your work are ignored?
This is where debt collection services can save the day and help you increase profits.
Hiring someone to do that work for you can be a bit overwhelming. It seems like there are a million options for 3rd party debt collection, but there are ways to find exactly what you need.
Don't fear! We'll walk you through the process and help you find which debt collection agency will work best for your business.
When should I seek out debt collection services?
Normally, when you provide a product or a service, you expect to get paid for it. After all, this is your business and livelihood. This is how the world works!
Sometimes, it doesn't go this smoothly. Occasionally, clients don't pay.
This is extremely frustrating and can be detrimental to a small business.
There is a simple way to know that it's time to hire a company specializing in debt collections services. When you're spending a lot of time trying to get what is owed to you that it gets in the way of your other responsibilities — it's time.
Consider how long you've been trying to collect money from your customer. If it has been 90-120 days and your attempts have failed, this is a good time to reach out to someone who specializes in getting the money you earned.
How much will it cost?
Naturally, when you're trying to figure out what is best for your bottom line, the cost is important. You don't want to spend too much more just to get paid the amount you should have already received.
The cost of debt collection services varies greatly based on the exact services the debt collection agency provides.
There are a few types of fees companies use:
flat rate fees are the most straight-forward. The collection agency will charge you a set amount of each debt they collect. This works for a low number of clients who have not paid but is not ideal if you need regular services.
contingency fees simply mean that you will be charged an agreed-upon fee after the money has been collected.
percentage fees are exactly like they sound. The debt collection company keeps a percentage of the total amount of debt.
While cost is the most important component for most businesses, there are other factors you need to consider to ensure that you're using the debt collection services that best serve you and your customers.
Important considerations
The type of debt you are working with is something you should keep in mind. Some of the most common types of debt in the United States are medical debt, credit card debt, and student debt. However, there are many other types of debt that you may need to hire someone to collect.
There are legal factors you absolutely must consider. It's important to know the legalities of your own business. Here are some general things to keep in mind to protect yourself and your customers as you choose a debt collection company:
HIPPA
Otherwise, known as the Health Insurance Portability and Accountability Act of 1996, HIPPA was set up by the US government to protect the private health information of individuals.
If you're in the medical field and HIPPA affects your clientele, I'm sure you're familiar with the requirements and ramifications.
Make sure to choose a reputable company that adheres to HIPPA guidelines. This will protect you and your patients.
HITECH
The Health Information Technology for Economic and Clinical Health Act goes hand-in-hand with HIPPA, so it also applies to all health professionals. HITECH protects health information that is transmitted electronically.
As with HIPPA, it is vital that you choose debt collection services that will use all information appropriately.
FDCPA
The Federal Trade Commission oversees the Fair Debt Collection Practices Act to make sure that debt collection companies use ethical means to collect debts. All reputable debt collection agencies will adhere to this, but be careful as some of the less credible companies may not.
FCRA
The Fair Credit Reporting Act exists to make sure that the information on an individual's credit report is accurate. This is to protect consumers.
To keep things as smooth as possible, make sure that the company you choose for debt collection services will follow these requirements.
TCPA
The Telephone Consumer Protection Act of 1991 provides strict guidelines for all businesses using telephone-based technology. Since telephone calls are one of the primary ways debt collection agencies contact debtors, make sure that the company you work with knows and follows TCPA rules.
How can I collect what is owed to me without losing my reputation?
If this question has been in your mind since you started considering using debt collection services, you are not alone!
Sometimes, the thought of debt collection can feel downright wrong. Ideally, you would be immediately paid for your work and no one else would have to get involved.
However, the stark reality is that sometimes things do not work out that way.
Does it mean that your customers are bad people? Absolutely not!
While some customers may try to pull a fast on you, most of the time there are other factors that keep customers from paying. It could be that they do not have enough money or maybe they keep forgetting and just haven't made paying you a priority.
Maybe you are worried about how using a debt collection will make you look to existing and new clients. That's okay. Here are a few tips on how to utilize debt collection services and maintain a sparkling reputation:
Make sure that the debt collection agency follows all applicable laws
Ensure that they will not harass customers or use illegal means to collect debts
Read reviews from other businesses that used the debt collection agency
Look at the diversity of payment options available to customers for easy payment
Next step
Now that you know what to look for in a debt collection agency, it's time to find the company that will be most beneficial to you.
But where do you find these companies?
We're here to help you! In addition to numerous reviews on our website, you can contact us to receive free price quotes from up to 6 companies!
Final Suggestions For the Review Process:
Ask About Collection Letter Services: Some debt collection firms will mail out several letters to the debtor, each one becoming more aggressive as to the ramifications of ignoring the letter.
Understand Litigation Options: Find out if the collection company has a network of attorneys that will be used to help you recover the bad debt. If legal action becomes necessary this may be of value.
Review Skip Tracing Solutions: Skip tracing is the process of locating a person's whereabouts for any number of purposes, but generally for the purpose of recovering debt. The collections agency should have access to software to find any individual who may have skipped town or is hiding to prevent paying their debt.
Which Collection Agency o you think is BEST? WORST? Write your review here.
Collection Agencies Review