180Fusion Review |
Pros, Cons, & Alternatives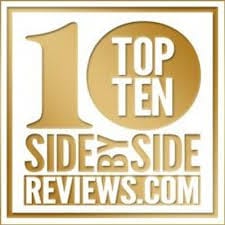 180Fusion
11620 Wilshire Boulevard, Suite 820
Los Angeles, CA 90025
www.180fusion.com
(877) 321-4180
Overall Review: Digital Marketing Service / Search Engine Advertising
180Fusion Pros and Cons
Search Engine Marketing, National SEO, PPC, Mobile Advertising
180 Fusion should definitely be in the conversation for one of the best SEO companies around. Look no further than the fact that their business was profiled by Google for their success with one of their pay-per-click clients. PPC can be a costly and tricky marketing avenue to navigate. However, companies that find the right formula for their particular brand often find it to be one of the highest ROI marketing strategies available to them. 180 Fusion is a leader in this field, and for someone looking to go the PPC route for their marketing, we would highly recommend them.
180 Fusion of course offers the host of other SEO and digital marketing services that you would expect from a company of this nature, but these are more or less what you would expect from any other provider in this line of work. Where they stand out is with their targeted mobile marketing. A higher proportion of people do the majority of their browsing and searching on mobile devices today, and the team at 180 Fusion are experts in helping the clients capitalize on that trend.
We also really like some of the free services that 180 Fusion offers to help show you how their services could help increase your profitability. Their free website analysis and consultation are something that anyone in the market for a digital marketing or SEO agency should take advantage of.
180fusion is a full-service SEO and PPC Marketing company based in Los Angeles, California. For more than five years, they've helped their clients improve their web presence and brand visibility by providing them with innovative and award-winning SEO solutions, tailored to their business. They have worked with both small businesses and Fortune 500 companies to deliver unbeatable results through website optimization, social media marketing, conversion optimization, and even reputation management.
Estimated Annual Sales: $10 Million +
Employee Size: 50+
Year Business Started: 2009
Credit Score: A+
Principal: Charles Ifegwu, President
Top Clients: IGN, Prostate Cancer Institute, IraLexus, Hornblower, Women's Running Magazine
Client Retention Rate: 98%

180fusion is a nationally recognized search engine marketing company specializing in helping website owners to grow their sales, generate inbound sales leads, and expand their market share by taking full advantage of the internet. Its robust suite of integrated marketing tools and solutions includes National and Local SEO, PPC Management, Mobile Search, and Social Media Marketing.
Have you done business with 180Fusion? Tell us about your experience below and help other consumers know what to expect. Did you have any problems? Were they resolved to your satisfaction? Would you recommend them to our visitors looking for Search Engine Optimization or Digital Marketing Services?
180Fusion Review | Pros, Cons, & Alternatives