Netmark.com Review | Pros, Cons, & Options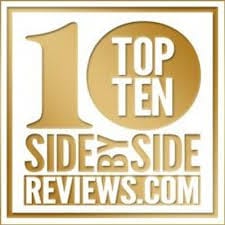 Netmark.com
784 Clearwater Loop
Ste 5121
Post Falls, ID 83854
www.netmark.com
(208) 522-1016
Overall Review: Digital Marketing Service / Search Engine Advertising
Netmark.com Pros and Cons
Search Engine Optimization, Search Engine Marketing, Social Media Marketing, Website Design
Netmark.com was founded in February of 2007 by internet pioneer Chad Heath, Netmark.com's president. Chad started Netmark primarily as a search engine optimization company, but over the years, as their client's needs grew, so did their company's skills and abilities. Since 2007, their firm has brought on many experts and has grown their suite of services to include several additional forms of marketing. They now define themselves more broadly as an interactive marketing agency. This has helped their clients to become successful on multiple fronts, not just in the search engines.
Customers tend to review Netmark.com positively because of their focus on client needs. There are other digital marketing agencies out there who tend to take a one-size-fits-all approach, putting all of their clients through the same strategy funnel to create an SEO or online marketing campaign. Netmark is different, and one of their top qualities is its attention to the actual business model that their clients are operating under. They work hard to create an optimum combination of digital marketing tactics that will ultimately serve to help their clients' bottom line.
An excellent characteristic of Netmark.com is their agile approach to all aspects of search marketing. SEO is still a critical component of any online strategy, but the difficulty that many companies encounter is they just get a new SEO plan in place and then figure out the rules have changed yet again, with the newest best practices for top-ranking content differing widely from whatever they may currently have in place. This is where an agile strategy like the one employed by Netmark.com comes in handy. They're very good at staying on the cutting edge of whatever practices are currently most effective in search engine marketing and are ready to help their customers change their strategies in a heartbeat if doing so will help improve their search rankings.
Estimated Annual Sales: $4 Million +
Employee Size: 15+
Year Business Started: 2007
Credit Score: A+
Principal: Brandy Puetz, Vice President of Sales
Top Clients: Experian, SelectQuote, Intellius, Hallmark, 5.11 Tactical
Client Retention Rate: 91%

Netmark.com has an effective plan that it details out in each proposal. The first month is spent in deeply analyzing your website and SERP rankings, including client status, current assets, sentiment analysis, and Internet presence. Netmark.com is extremely invested in the research phase that it offers and they even travel to their client's location to consult with them. Netmark begins developing new assets, with the goal of creating 15 new sites under our control. These properties are introduced methodically to facilitate organic search engine growth across the board.
Netmark.com Informational Video
Have you done business with Netmark.com? Tell us about your experience below and help other consumers know what to expect. Did you have any problems? Were they resolved to your satisfaction? Would you recommend them to our visitors looking for Search Engine Optimization or Digital Marketing Services?