Best
Online Payroll Service

| Side by Side Reviews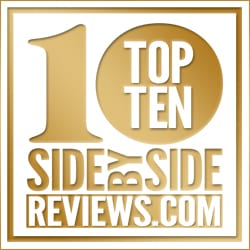 When it comes to finding Payroll Services comparing quotes is the key to getting a top product for the lowest price.
We've gathered information on the top 10 Online Payroll Solutions, user reviews, and buying tips, and made it easy to get the best price from companies in your area.
Before you make a purchase be sure to download the free in-depth buyers guide for online payroll solutions and get a side-by-side comparison chart. Simply tell us what your payroll and tax service needs are (less than 1 minute), then download your chart to review 10 critical features, and then get matched with top suppliers who can offer you competitive price quotes in minutes. Get Your Buyers Guide and Compare Prices Now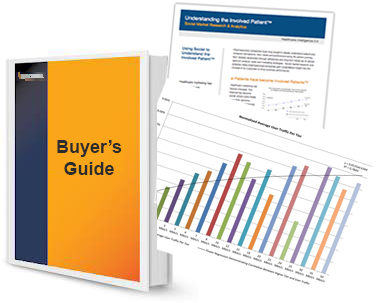 Best Online Payroll Service: A Review of Top Ranking Payroll Outsourcing Solutions
Are you thinking about purchasing online payroll services? If so, read on to learn about the best payroll online solutions.
A significant 40% of business leaders spend more than 80 hours per year on accounting-related tasks. The same percentage agrees that these are the least favorite parts of owning a small business.
Thankfully, as automation and digitization continue to change the way we do business, these features are being extended into the bookkeeping realm, as well. In fact, handling your payroll online is now easier than ever before.
Forget digging through stacks of documents or flipping through three-ring binders budging at the seams to find the data you need. Today's payroll solutions are tech-savvy, intuitive and a cinch to navigate. Yet, not all are created equal.
Today, we're delving into some of the top online payroll services out there. Take a look at who's leading the pack so you can make an educated decision to put your company on the fast track to financial stability.
2 free months at sign up
Files taxes
Direct deposit or paycard
Use phone, web, or mobile app
OUR SCORE
9.7
2 free months at sign up
HR services
Online timekeeping
Retirement/health plans
OUR SCORE
9.6
2 free months at sign up
Auto filing of payroll taxes
Employees can access $$ between paydays
Run unlimited payrolls
OUR SCORE
9.6
Top 10 Online Payroll Services
The tools you use to store, share, and report on your payroll data must be secure and reliable. This is due to the sensitive and confidential nature of the data being accessed. To that end, we've researched the scores of solutions providers on the market to bring you our unbiased payroll reviews.
These 10 services below are dependable business assets you can confidently integrate into your company processes. Take a look at the top picks from our team below.
Intuit
Are you in the corporate arena? If so, chances are you know at least a handful of peers who utilize Intuit's trademark accounting software package, known as QuickBooks.
Since 1993, QuickBooks has been the go-to solution for payroll software, as evidenced by the millions of businesses that rely on it. The launch of its virtual platform, QuickBooks Online, made its tools even more accessible. Now, more than 3.6 million users subscribe to the resource.
From the portal, you can track income and expenses, organize receipts, send estimates, manage bills, and more. The payroll support program is robust, and the report templates are some of the most flexible and customizable out there. Learn More
ADP
A financial industry mainstay for more than 60 years, ADP stands for Automatic Data Processing, Inc. From HR processing to taxes and payroll solutions, you can cover a wide range of business needs with its implementation.
Most of ADP's offerings are scalable. This means they work as well for a small-to-medium-sized business (SMBs) as they do for a large corporation. Combine this flexibility with 24/7 payroll support, myriad payment options, a simple user interface, and mobile accessibility and it's easy to see why ADP continues to rank near the top. Learn More
Human resource challenges are not something new for companies like ADP. They have been providing solutions since before most people even knew what "human resources" meant. But it's more than just about work-related needs; at ADP there is always an opportunity to think forward and take action in order to empower others who shape the changing world of jobs through their careers with them every day.
FORTUNE Magazine has named ADP one of America's Most Admired Companies®, which means that customers respect how they handle different situations whether they involve hiring new employees or helping existing ones find better ones.
The ADP team has been a leader in the HR industry for over 50 years. They provide cutting-edge technology and services that have helped shape modern-day work practices, helping companies around the world succeed by uniting employees with their employer through HCM solutions like Payroll Services or Timekeeping Systems so they can focus on what matters most – growing your business!
Paychex
Whether you need DIY payroll capabilities, human capital management, or a host of solutions in between, Paychex can deliver. Its comprehensive HR/payroll platform combines time and attendance reporting, benefits, onboarding requirements, and payroll processing into one package.
There is also an emphasis on industry compliance. On-staff experts are dedicated to ensuring that your organization meets IRS and local agency standards. Learn More
Paychex, Inc. (NASDAQ:PAYX) offers payroll and HR solutions that are built to help you grow your business by managing human resources more effectively across the entire employee lifecycle – from recruitment all the way through retirement benefits for employees as well as their families members in need.
Paychex has been disrupting the payroll industry since its inception in 1971. The company's founder, B Thomas Golisano knew that there was a need for an easier and more efficient way of handling employee benefits like healthcare coverage or vacation time as well as paying employees on successfully completed work assignments rather than relying solely upon check-by mail systems which were often slow (if not impossible) to deliver payments due dates with no convenience whatsoever given how many people now use mobile devices instead of physical postcards, but he also had ambitious goals: "I want our name associated with excellence." He went ahead anyway – thinking big while staying small.
Payficiency
Does running your payroll in minutes sound like an ideal setup? In this case, it's worth looking into Payficiency's simple user interface. The software features an uncomplicated pricing plan ($35 base fee, plus $5 per person). This makes it easy to see how the solution fits into your overall company budget.
From automated tax payments to live expert support and employee self-service accounts, the Payfiency platform is feature-rich. It is also accessible 2/4 via mobile and web access. Learn More
Fuse Workforce Management
Formerly known as ProPayroll, Fuse Workforce Management is marketed as an all-in-one Human Capital Management solution. The platform melds HR-centric tasks such as time and labor management and scheduling with payroll solutions and advanced analytics.
In business for 15 years, Fuse Workforce Management has built a name for itself as a reliable customer favorite. You can access your data in real-time, from anywhere and on any device, making this an especially user-friendly option. Learn More
Fuse Workforce Management offers unparalleled customer service with 24/7 access to your account and all the information it contains from anywhere in the world. You'll also enjoy live personal support during normal business hours that can explain, guide, or assist at any step of the process.
IOIPay
Around since 1987, IOIPay provides scalable online payroll services. These allow business leaders to have as much or as little hands-on payroll management as they require.
With a number of add-on services and features to choose from, the web-based platform is highly customizable. The program is also paperless, helping your company reduce its overall carbon footprint. It also saves it time and money, as well. Learn More
Gusto
This company, formerly known as ZenPayroll, is focused on small business payroll management. The sleek, minimalist interface is simple to navigate and allows users to handle HR, benefits and payroll tasks at once.
One fun feature that sets it apart: When employees get paid, Gusto sends them a celebratory e-mail marking the occasion. You can also add employees online with ease, set up direct deposits, juggle multiple schedules, and set up an autopilot program that virtually runs itself. Learn More
Gusto is an innovative company that provides cloud-based payroll, benefits, and HR management for businesses in the US. They handle payments to employees or contractors as well electronic paperwork necessary to help compliant companies comply with tax labor immigration laws.
In the time since its founding in 2012, Gusto has grown to serve more than 200 thousand businesses nationwide. Each year they process tens of billions of dollars worth of payroll for their employees while helping companies create incredible workplaces.
BenefitMall
BenefitMall has more than 35 years of industry-leading experience. It's recognized for its simple payroll processing platforms and impressive product suite.
Business leaders can select from a slew of software options. These include a full-service suite that connects users with a dedicated payroll specialist and an online solution with robust reporting and data import capabilities.
One feature that elevates BenefitMall? Every solution includes support from a live payroll expert. This means you'll get knowledgeable answers to even your most complex inquiries. Learn More
SurePayroll
Whether you're looking to set up 401(k) plans or get assistance with your payroll processing, SurePayroll can cover you. From online tax payment programs to mobile payroll apps, the platform is accessible and user-friendly.
To access SurePayroll, you don't even need to download any software, nor do you need to fax or call in any data. You'll simply process it all online, boosting productivity and conserving resources. Learn More
SurePayroll has been a trusted name in the industry since they first introduced their revolutionary payroll solutions for small businesses with 1-100 employees. With an innovative approach and top choice among experts, Surepayrol is now offering even more resources to customers through this acquisition.
SurePayroll is a leading provider of HR and payroll services that helps businesses seamlessly integrate their human resources with the rest of their operations. The innovative software, backed by award-winning customer care from their U.S.-based team will provide you peace of mind knowing your employees are taken care of while allowing them to focus on what they do best. They offer solutions tailored specifically for each client's needs whether it be managing 401(k) accounts or health insurance plans.
APS
APS is a single-solution workforce management solution. It combines the Affordable Care Act (ACA) compliance with payroll capabilities, core HR duties, and time tracking functions.
Users can customize the platform to access just what they need. They can also go 100% paperless by leveraging APS's direct deposit and paycard options. Automatic error checking means that the potential for human mistakes is eliminated. In addition, detailed analytics help users achieve an in-depth look at their workforce. Learn More
Most Important Considerations When Choosing an Online Payroll Company
When you're ready to switch from manual payroll management to an online solutions provider, there are a few considerations to keep in mind as you start your research. By asking these questions of every company, you can better vet your options.
Is Implementation Streamlined?
You might be considering a mid-year conversion, wherein Q2 would be an ideal time to make the change. Or, you may be looking to transition onto an online platform at the end of the year.
Regardless of your anticipated timeline, you'll need a provider that offers a seamless and streamlined implementation process, backed by an expert support staff ready to answer any questions. This is critical to ensure against costly downtime and to maintain the integrity of your financial data.
Can Payroll Be Combined with HR and Time Tracking Functions?
While you could keep them separate, it only makes sense to integrate payroll, HR, and time tracking functions into one platform. This way, any adjustments you make to one element can be captured across all three.
A sophisticated payroll provider will enable this capability, which can also help to reduce errors, duplicate data entries, and overall labor costs.
Is Tax Compliance Management Included?
It's no secret that tax compliance regulations are constantly updated and changing. As such, staying abreast of the latest requirements can be difficult. That's where it helps to deploy a payroll solution that includes dedicated tax compliance management.
This team can update your tax tables annually to make sure you're accurately capturing all data and is available to help with year-end processing, as well.
Is Data Easily Converted?
Especially if you're migrating your payroll data from a manual system or another software solution, you'll need a provider that offers robust data conversion and migration capabilities.
Look for one that can take your year-end history and upload it into the new solution with ease. Also, ensure that all data is reconciled and validated to ensure accuracy.
What Does an Online Payroll Service Do?
Put simply, an online payroll service is one that operates in the cloud. The companies that offer these services work one-on-one with business leaders. The customized solutions make the payroll process as easy as possible.
These services are ideal if your payroll requirements have outgrown your in-house capabilities. They also help when you decide that the time spent on accounting could be better allocated to core business matters.
Some of the tasks an online payroll service can help perform include:
Performing payroll compliance checks
Creating automatic, electronic payroll records
Recording employee attendance and clocked-in time
Managing direct deposit accounts
Overseeing accurate payroll tax payments and deductions
These are only some of the myriad functions that users can achieve with an online payroll service provider. The degree to which these are accessed and utilized is usually customizable.
How to Evaluate Top Online Payroll Companies
When it comes to evaluating your options, you'll have plenty of online payroll companies to choose from. To narrow down the list, check to see if any trusted business leaders or colleagues you know have had success with them. Listen to their feedback and analyze their successes and pain points.
Place special precedence on solutions that come recommended by controllers. Also look for advice from CFOs, outside CPAs or a trusted attorney. These professionals have vast experience working within the financial and legal field. They can often steer you toward the soundest solutions.
From there, ask yourself a few questions concerning your payroll needs. Often, a larger-scale solution might be too broad and comprehensive for your needs. You could also end up paying for services you rarely utilize. A few inquiries to ask include:
How much will my company expand next year?
How many employees do I plan to have, including full-time, part-time, and contracted ones?
Will I be dealing with taxes that vary across states?
Does my company require a solution that bundles HR and payroll services?
What is our payroll budget?
How frequently do we issue paychecks, and are we offering 401(k) plans?
Understanding the answers to these questions can help you determine which of the top 10 options is most suited to your specific business requirements.
How Much Does an Online Payroll Service Cost?
For the most part, you'll pay for an online payroll service on a monthly basis. Keep in mind that the majority of providers offer a range of platform options. This varies the pricing by a substantial amount.
That said, you can expect to spend around $40 per month for a smaller-scale solution. A more comprehensive offering that combines HR, time tracking, and more could run you more than $200 monthly.
What Is the Cheapest Online Payroll for My Small Business?
Ultimately, deciding which online payroll solution is the cheapest for your small business begins with determining how much you're currently spending on this business asset. If you're used to paying an in-house accountant to work overtime to handle record-keeping and associated processing, even a higher-priced solution might end up being more cost-effective in the long run.
Of the top 10 we've reviewed, Payfiency offers the lowest price point, coming in at $35 per month plus $5 per person as a base cost. If you're self-employed with no other employees on your team, that means you'll pay only $40 each month.
This could mean significant savings if your team is small. Yet, a costlier all-inclusive option could work better for larger businesses, as the $5 per person rate could add up as employee numbers rise.
Transition Your Payroll Online Today
Are you ready to hop online to handle your payroll needs? Are you tired of filling a dozen filing cabinets with outdated and poorly managed accounting information?
It's a new year, and that means that most primary business functions are now moving to the cloud, including payroll processing.
Using this guide as a resource, start comparison shopping today to find the best provider capable of moving your payroll online today.
For more information on which solutions providers top the charts, be sure to check out our side-by-side rankings today.
Take Your Payroll Online for the Service You Deserve
There are many great online payroll service providers out there, and there's bound to be one that's perfect for your business. Start saving time and money while reducing your tax time headaches, and find a payroll partner now!
Related Articles:
ADP vs Paychex or intuit vs ADP
Which company, product or service do you think is BEST? WORST? Write your review here.
Online Payroll Service Review