Peak Positions Review | Pros, Cons, & Options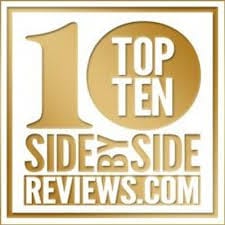 Peak Positions
400 E. 8th Street
Traverse City, MI
www.peakpositions.com/
(231) 922-9460
Overall Review: Digital Marketing Service / Search Engine Advertising
Peak Positions Pros and Cons
SEO Consulting, Google Adwords, Website Design, CMS Development
Peak Positions is a globally recognized SEO firm that we think is one of the best in the business. They use cutting edge and time-tested strategies in combination to make sure that customer brands are consistently getting the performance they need out of the search engine results. If you're interested in how they might be able to help your company perform better in the search sector, we would encourage you to take advantage of their free SEO site audit, which really paints a comprehensive picture of where your marketing could be shifted or improved to improve the return on investment from your marketing budget.
A service where Peak Positions really shines is in their optimization for dynamic web sites, something that some firms struggle with. Peak Positions is a leader here, and can help you take a Cold Fusion or PHP site and get it performing stronger than you might have believed possible.
Customer service at Peak Positions is something worth mentioning in any review. No question is silly, and the vastly knowledgeable team at this firm is happy to address any concerns or questions their clients might have. They want you to understand where your money is going, and how each part of the plan is going to feed towards your ultimate profitability goals.
Peak Positions is an industry leader in organic search engine optimization providing search engine marketing and keyword placement expertise for many of the most recognized brands worldwide.  The firm is ranked as one of the top 20 SEO companies in the world and has proven "White-Hat SEO" strategies that improve keyword ranking performance in: Google, Yahoo, Bing, and AOL. Peak Positions' SEO programs help companies substantially increase new business revenues and global market share.
Estimated Annual Sales: $3 Million +
Employee Size: 25+
Year Business Started: 1999
Credit Score: A+
Principal: Jack Roberts, CEO
Top Clients: Detroit Medical Center, Sony, Hamilton Beach, Dell, Barnes Jewish Hospital
Client Retention Rate: 95%

Founded in 1999, Peak Positions, LLC is a Digital Marketing Agency based out of Traverse City, Michigan. This company has provided search engine optimization services for over 125 business, both small and large, which is about the average number of clients for a firm to work with. Of their 125 clients, 95% of them chose to continue working with Peak Positions, LLC. Peak Positions is one of the digital marketing leaders when it comes to organic rankings, as they provide trusted search engine marketing and search engine placement services for some of the most recognized brands.
Peak Positions Informational Video
Have you done business with Peak Positions? Tell us about your experience below and help other consumers know what to expect. Did you have any problems? Were they resolved to your satisfaction? Would you recommend them to our visitors looking for Search Engine Optimization or Digital Marketing Services?