Rank Executives Review | Pros, Cons, & Options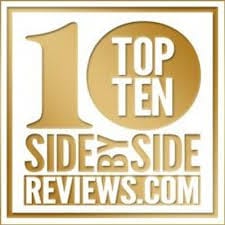 Rank Executives
189 S Orange Ave #1200
Orlando, FL 32801
rankexecutives.com
(407) 270-6649
Overall Review: Digital Marketing Service / Search Engine Advertising
What We Know About Rank Executives
Internet Search Marketing, Inbound Marketing, Website Development
Rank Executives are Internet marketing and lead generation specialist. Inbound Marketing has taken off in recent years to replace more traditional marketing channels. Unlike the more intrusive methods of marketing where you draw the consumer's attention away from what they want, inbound marketing is concerned with drawing in the millions who are already searching for something like your product.
Estimated Annual Sales: $3 Million +
Employee Size: 25+
Year Business Started: 2011
Credit Score: A
Principal: Jesse Leimgruber, CEO
Top Clients: Philips, Kayak, Quality Sign Designer, Trip Advisor
Client Retention Rate: 98%

Rank Executives is a reliable SEO firm and when it comes to digital marketing they do a fair job. Founded in 2010 in Lake Mary, they have provided search engine marketing solutions for hundreds of clients across a wide array of industries. Their marketing services allow them to maintain an strong 98% client retention rate. The company provides exhaustive and detailed one-on-one website rank consultations to quickly strengthen and grow their client's brands to the top of search results. Rank Executives are leaders in the online marketing industry with their use of a revolutionary approach to SEO
Pro's And Con's
Have you done business with Rank Executives? Tell us about your experience below and help other consumers know what to expect. Did you have any problems? Were they resolved to your satisfaction? Would you recommend them to our visitors looking for Search Engine Optimization or Digital Marketing Services?