OnBrand24 Review | Pros, Cons, & Options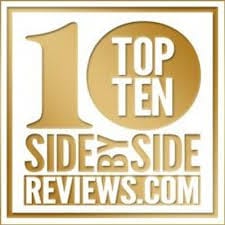 OnBrand24
100 Cummings Center Suite 306L
Beverly, MA 01915
www.onbrand24.com/
(855) 662-7263
Overall Review: Top 10 Answering Service / Call Center Services
What We Know About OnBrand24
Answering Services, Call Center Services, Help Desk, Live Chat Support, Market Research, B2B Lead Generation
OnBrand24 is a leading Massachusetts call center with facilities also in Savannah, GA, and Portsmouth, NH.  OnBrand24 has clients throughout the U.S., Canada and the U.K.  They deliver exceptional domestic, 24/7/365 call center outsourcing for companies in the catalog, e-commerce, retail, business services (membership and continuity), food and beverage, technology, healthcare, hospital, insurance and manufacturing industries. Their representatives and management staff are experienced, educated and mature.  They're capable of replicating the diverse cultures of the brands we so proudly represent.  They're happy, engaged, motivated and adaptable.  They've developed an employee-centric culture at OnBrand24 resulting in great staff stability.  They promote our management staff from within and offer excellent benefits resulting in a low turnover rate and excellent morale throughout the company.
Estimated Annual Sales: $10 Million
Employee Size: 350+
Year Business Started: 1995
Credit Score: A+
Principal: Mr. Frank Fichera, CEO

Back To Top 10 Answering Service Review
Pro's And Con's
Have you done business with OnBrand24? Tell us about your experience below and help other consumers know what to expect. Did you have any problems? Were they resolved to your satisfaction? Would you recommend them to our visitors looking for answering services or call center services?