XACT Telesolutions Review | Pros, Cons, & Options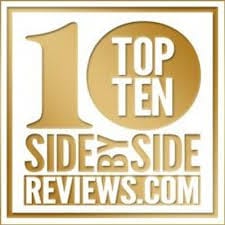 XACT Telesolutions
255 Primera Blvd, Suite 160 B
Lake Mary, FL  32746
www.myxact.com
(800) 670-9228
Overall Review: Top 10 Answering Service / Call Center Services
What We Know About XACT Telesolutions
Help Desk Support, Web Chat Services, Order Entry, Answering Services
Director of Business Development: Kathy Gray
XACT Telesolutions is a premiere provider of call center services and integrated telecommunications for businesses nationwide. With state-of-the-art call processing technology and a hardworking staff of domestically-based call representatives, they are committed to giving their clients affordable and effective solutions to their inbound call monitoring troubles. The team within their inbound call center and other service areas are proficient at providing customers with personalized insight and direction.
With more than 100 years combined experience, the proof is in the leadership. Meet the proven leaders of XACT and understand the difference we provide to our clients under their exceptional direction and management. State of the art call processing technology along with direct Internet integration allows them to service customer needs with the best platform available. Their employees are trained using a forward-thinking Wiki training system to ensure that our clients truly receive the best of the best in service and quality.
Estimated Annual Sales: $3 Million
Employee Size: 50+
Year Business Started: Unknown
Credit Score: A

Back To Top 10 Answering Service Review
Pro's And Con's
Have you done business with XACT Telesolutions? Tell us about your experience below and help other consumers know what to expect. Did you have any problems? Were they resolved to your satisfaction? Would you recommend them to our visitors looking for answering services or call center services?
Here's a general guide on how you could evaluate an answering service like XACT. This same process can be used to review and compare various answering services to determine the best one for your needs.
Quality: The quality of an answering service is determined by how accurately and quickly it can handle calls. The service should offer professional and courteous operators, proficient in handling all types of calls, whether they're general inquiries, sales calls, or emergencies. It should also provide 24/7 service and have a low rate of dropped calls.
Review: To review an answering service, consider its overall reputation in the industry. Look at reviews from current and past clients to see if they're satisfied with the service. Also, consider the number of years the company has been in business, as experience often translates to better service.
Evaluate: To evaluate an answering service, assess the breadth of services it offers. Does it provide 24/7 coverage? Does it handle multiple types of calls? What industries does it specialize in? Other evaluation factors might include technology used, training protocols for their operators, and compliance with industry standards.
Compare: When comparing answering services, look at factors such as pricing, contract terms, and additional features like bilingual operators or online dashboard access. Understand how each service fits with your business needs and budget.
Best: The best answering service will provide high-quality, reliable service at a fair price. It will have a good reputation in the industry, and its services will align closely with the needs of your business.
Advantage: The advantage of using an answering service is that it can help manage calls efficiently, freeing up time for your team to focus on other important aspects of the business. It can also provide 24/7 coverage, ensuring you don't miss important calls after hours.
Disadvantage: The disadvantage might be the cost if the volume of calls your business receives doesn't justify the expense. Also, there might be issues related to miscommunication or impersonality if the service doesn't adequately train its operators to handle calls in a way that aligns with your business's image and standards.
For a more specific review, evaluation, and comparison of XACT Answering Service, you'll need to refer to up-to-date sources or people who have directly used or analyzed the service.

XACT Telesolutions Review