XACT Telesolutions Review | Pros, Cons, & Options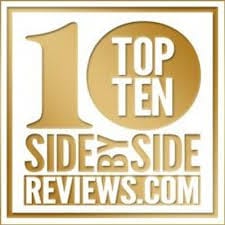 XACT Telesolutions
255 Primera Blvd, Suite 160 B
Lake Mary, FL  32746
www.myxact.com
(800) 670-9228
Overall Review: Top 10 Answering Service / Call Center Services
What We Know About XACT Telesolutions
Help Desk Support, Web Chat Services, Order Entry, Answering Services
Director of Business Development: Kathy Gray
XACT Telesolutions is a premiere provider of call center services and integrated telecommunications for businesses nationwide. With state-of-the-art call processing technology and a hardworking staff of domestically-based call representatives, they are committed to giving their clients affordable and effective solutions to their inbound call monitoring troubles. The team within their inbound call center and other service areas are proficient at providing customers with personalized insight and direction.
With more than 100 years combined experience, the proof is in the leadership. Meet the proven leaders of XACT and understand the difference we provide to our clients under their exceptional direction and management. State of the art call processing technology along with direct Internet integration allows them to service customer needs with the best platform available. Their employees are trained using a forward-thinking Wiki training system to ensure that our clients truly receive the best of the best in service and quality.
Estimated Annual Sales: $3 Million
Employee Size: 50+
Year Business Started: Unknown
Credit Score: A

Back To Top 10 Answering Service Review
Pro's And Con's
Have you done business with XACT Telesolutions? Tell us about your experience below and help other consumers know what to expect. Did you have any problems? Were they resolved to your satisfaction? Would you recommend them to our visitors looking for answering services or call center services?
XACT Telesolutions Review