MoneyPenny Review | Pros, Cons, & Options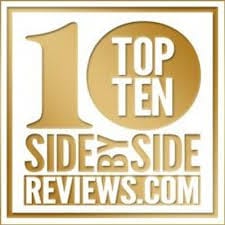 MoneyPenny Answering Service
4055 Faber Place Drive, Suite 101
Suite 800, South Tower
Charleston, SC 29405
www.moneypenny.com
(866) 202-0005
Overall Review: Bypass List, Toll Free Numbers, Online Portal, Local Numbers
What We Know About MoneyPenny Answering Service
Answering Service, Chat Services, Order Processing, Mobile Apps
When weighing the pros and cons of a company like MoneyPenny Answering Service, it all comes down to how well their offerings match with your needs, because one of their only drawbacks is also one of their greatest strengths. This boils down to the fact that MoneyPenny doesn't try to be all things to all clients the way that some large companies sometimes do. Instead, their services boil down to two key offerings: they provide answering services for small companies and start-ups, while focusing on offering outsourced switchboard services to large clients.
With more than 15 years of experience in the industry, this means that MoneyPenny Answering Service has had the time to develop the best practices and strategies to offer absolutely unparalleled service to their clients. Any review of the company would be incomplete without mentioning how this company also ensures that they always stay on the cutting edge of communications technology. The Moneypenny app allows you to take advantage of their full suite of services even while not tethered to your physical office.
Finally, Moneypenny is among the best companies in the business when it comes to custom tailoring a solution to fit your needs for staff in terms of call management. They can offer you everything from 24 hour coverage to temporary fill in services if you happen to find yourself down a few key staff members during your busy season.
Estimated Annual Sales: $10 Million
Employee Size: 250+
Year Business Started: 1989
Credit Score: A+

Back To Top 10 Answering Service Review
More About MoneyPenny: Call Conferencing, Outsourced Switchboard Support Services