Specialty Answering Service Review | Pros, Cons, & Options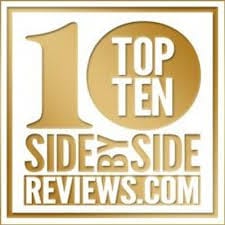 Specialty Answering Service
800 N. Henderson Road
King of Prussia, PA 19406
www.specialtyansweringservice.net
(888) 532-4794
Overall Review: Top 10 Answering Service / Call Center Services
What We Know About Specialty Answering Service
Answering Service Outsourcing, Appointment Setting, Order Processing
SAS Answering Service was created with your organization in mind. Whatever your needs may be, their support staff is trained to assist you. 81% of companies who deliver strong customer service outperform their competition. Whether you work in the HVAC industry, the medical industry, the plumbing industry, or any other yet to be created industry in the universe – they have the experience and the tools to help your company rise above the rest. SAS is a live telephone answering service that combines all of your business communications with awesome virtual receptionists so your customers can be wowed 24 hours a day. Specialty Answering Service has nearly 30 years of experience in the call center industry, and they have a well-deserved reputation for being the best. Their agents are trained twice as long as the industry standard and their quality control measures ensure that every caller receives nothing less than superior care. They help businesses like yours create happy customers.
Estimated Annual Sales: $2 Million
Employee Size: 25+
Year Business Started: 1985
Credit Score: A

Back To Top 10 Answering Service Review
Specialty Answering Service Informational Video
Pro's And Con's
Have you done business with Specialty Answering Service? Tell us about your experience below and help other consumers know what to expect. Did you have any problems? Were they resolved to your satisfaction? Would you recommend them to our visitors looking for answering services or call center services?
Specialty Answering Service Review