Specialty Answering Service Review | Pros, Cons, & Options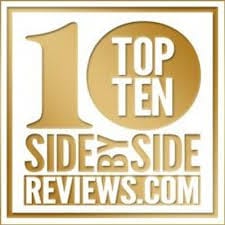 Specialty Answering Service
800 N. Henderson Road
King of Prussia, PA 19406
www.specialtyansweringservice.net
(888) 532-4794
Overall Review: Top 10 Answering Service / Call Center Services
What We Know About Specialty Answering Service
Answering Service Outsourcing, Appointment Setting, Order Processing
SAS Answering Service was created with your organization in mind. Whatever your needs may be, their support staff is trained to assist you. 81% of companies who deliver strong customer service outperform their competition. Whether you work in the HVAC industry, the medical industry, the plumbing industry, or any other yet to be created industry in the universe – they have the experience and the tools to help your company rise above the rest. SAS is a live telephone answering service that combines all of your business communications with awesome virtual receptionists so your customers can be wowed 24 hours a day. Specialty Answering Service has nearly 30 years of experience in the call center industry, and they have a well-deserved reputation for being the best. Their agents are trained twice as long as the industry standard and their quality control measures ensure that every caller receives nothing less than superior care. They help businesses like yours create happy customers.
Estimated Annual Sales: $2 Million
Employee Size: 25+
Year Business Started: 1985
Credit Score: A

Back To Top 10 Answering Service Review
Specialty Answering Service Informational Video
A Comprehensive Review and Evaluation of Specialty Answering Service
Specialty Answering Service (SAS) has established itself as a premier player in the answering service industry, providing exceptional customer support for businesses of all sizes. This article aims to review, evaluate, and compare the services offered by SAS, focusing on the quality of their services, the advantages they present to their customers, and the potential drawbacks of their offerings.
Overview of Specialty Answering Service
SAS is a live telephone answering service that offers round-the-clock support for businesses. Whether it's handling customer inquiries, booking appointments, or providing after-hours support, SAS's offerings are diverse and comprehensive. The company serves a wide range of industries, including medical, legal, real estate, and more. SAS also offers bilingual support, ensuring that a broad spectrum of customers can be served effectively.
Quality of Services
In terms of quality, SAS does an exceptional job maintaining high standards. They offer highly trained agents who can understand your business model and cater to your specific needs. As part of their commitment to quality, they also provide a variety of customizable scripts, enabling their agents to adapt to different situations and client needs. This feature contributes to a professional, consistent, and personalized customer experience that not only upholds your business's reputation but also builds customer trust.
Advantages of Specialty Answering Service
There are numerous advantages associated with SAS's offerings. The following are among the most noteworthy:
24/7 Live Answering: With SAS, your business will never miss a call. They provide 24/7 live answering services that ensure your customers' needs are addressed at any hour of the day.
Bilingual Support: Catering to an increasingly diverse customer base can be a challenge. SAS's bilingual support service helps you connect with a broader audience.
Industry-Specific Services: SAS provides solutions tailored to various industries. This specialization enables a more informed and efficient service, as their agents are well-versed in industry-specific terminologies and procedures.
Scalability: Whether you run a small business or a large corporation, SAS's services are flexible and scalable to fit your needs.
Potential Disadvantages of Specialty Answering Service
While SAS offers an array of benefits, there are potential disadvantages that businesses should consider:
Cost: While SAS provides excellent services, they come at a price. The cost may be prohibitive for small businesses or startups operating on tight budgets. However, it's worth noting that the potential increase in customer satisfaction and retention can often justify this investment.
Less Control: When outsourcing your customer service to SAS, you will naturally cede some control over how customer interactions are handled. While SAS ensures professionalism, there can be minor deviations in the service provided that might not completely align with your company's ethos.
Conclusion: Comparing Specialty Answering Service
In comparison to other answering services in the market, SAS offers an impressive package. Their commitment to quality, extensive range of services, and scalability make them a robust choice for many businesses. However, it's crucial to evaluate your business's specific needs and financial capacity before making a decision. While SAS may have some potential drawbacks, the advantages they provide can often outweigh these, making them a worthwhile investment for businesses seeking to enhance their customer service capabilities.
Have you done business with Specialty Answering Service? Tell us about your experience below and help other consumers know what to expect. Did you have any problems? Were they resolved to your satisfaction? Would you recommend them to our visitors looking for answering services or call center services?

Specialty Answering Service Review