Callsbo (C@llsbo) Review | Pros, Cons, & Options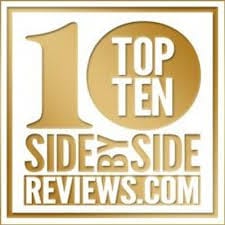 Callsbo (C@llsbo)
834 East Front Street
Port Angeles,WA 98362
www.callsbo.com/
(888) 249-7849
Overall Review: Top 10 Answering Service & Call Center Services
What We Know About Callsbo
Answering Service, Call Centers, Inbound Call Outsourcing
CallSBO™ is a service of PROSBO, INC is a Business & Consumer Services Company providing exceptional communications, marketing, and management solutions and service by real people living in your home town. They are producers of innovative online products & services, and a host of companion services that help make the small business owner and entrepreneur more successful.They function on a consistent life philosophy that permeates all of life, including our business practices as it concerns our customers. Believing that all people are reflections of a Sovereign and Benevolent Creator provides the foundation for treating them with love and respect. Whether or not the putting this philosophy into practical actions brings desirable results neither validates nor discredits its truth. PROSBO, INC! does not engage in pragmatism. They do not believe that something is true because "it works".
Estimated Annual Sales: $1 Million
Employee Size: 25+
Year Business Started: Unknown
Credit Score: A

Back To Top 10 Answering Service Review
Pro's And Con's
Have you done business with Callsbo? Tell us about your experience below and help other consumers know what to expect. Did you have any problems? Were they resolved to your satisfaction? Would you recommend them to our visitors looking for call center services or answering service solutions?