Best
EMR Software

| Side by Side Reviews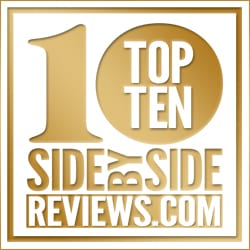 When it comes to finding  Electronic Medical Records Software – EMR Software comparing quotes is the key to getting a top product for the lowest price.
We've gathered information on the top Rated EMR software solutions, user reviews, buying tips, and made it easy to get the best price from companies in your area.

"Useful Tips to Buy the Best Electronic Health Records Software for Your Practice"
According to the 2014 Black Book rankings, only 50.7% of physicians are satisfied with their Electronic Health Record (EHR), while more than 40% are seeking to change their existing systems. It is common knowledge that selecting the right EHR software can improve patient care and save money and time for your practice. But the question arises, how can you buy the right EHR for your practice?
AllScripts Review
Allscripts provides practice management and electronic health record technology to healthcare providers. They also offer products for engagement with patients, care coordination like financial or analytics support in addition they have extended their services by providing access at hospitals across the country through 13k+ACO's
The company has more than 180 thousand users spread out over 2 700+, 17% are physicians who rely heavily on these systems which allow them greater efficiency when managing patient appointments.
Allscripts has been recognized by Frost & Sullivan with the 2019 Best Practices Award for its population health management solutions.
All of their work runs on an open yet connected platform architecture, fueled by a real-time application programming interface (API) that incorporates disparate medical evidence seamlessly across the care continuum.
Before deciding the right vendor for your practice, conduct thorough research of the health technology market. Assuming you wouldn't have enough time to do that on your own, hire a business consultant who can do the analysis for you. Based on that analysis, contact the vendor and ask the following questions before signing the contract.
 Does this EMR software meet my practice needs?
The first step is to identify your requirements from the new EHR software and see if the software meets them accordingly. Questions can be specific to your practice and general, depending on what you are expecting from your EHR.
CureMD Review
CureMD's award-winning information systems and services transform the administrative operations of healthcare organizations. Their innovative solutions simplify decision making, streamline workflows to ensure compliance with industry standards while saving time on your budget – ultimately maximizing value for you.
At CureMD, they understand that information should be secure and compatible for all parties involved. They use broadly accepted standards to promote a safe exchange of patient data so your medical needs can receive the attention they deserve.
The integration of certified cloud technology with an approach
h that ensures seamless information exchange across multiple platforms, systems and organizations is integral for driving greater collaboration in the workplace.
The benefits associated with this type of environment are many including increased productivity as well as patient safety.
CureMD enables your practice to keep up with the latest trends in medicine by providing you with more options for treatments and marketing techniques.
The most pertinent questions to ask from your vendor:
Is the EHR system user-friendly?
Does it ensure the security and privacy of practice files and patients' data?
Does the vendor offer backup for my practice files?
Is the system Cloud-Based?
Does the vendor offer an integrated EHR and Practice Management solution?
Is the system certified for Meaningful Use Stage 2?
Can it help me meet PQRS requirements?
Does the system fulfill my specialty demands?
Does the vendor offer customized clinical notes to meet my specialty requirements?
Is it HIPAA compliant?
How often does the system upgrade?
Can I afford a top electronic medical software solution?
The next question to ask the vendor is about the cost of the EMR system and the mode of payment. There are vendors that do not charge high but offer paid customer support to their clients. There are others who charge hefty amounts for their product but offer free upgrades and customer support.
Therefore, it's necessary to ask the following details:
What are the payment options that the vendor offers?
Will I have to pay the complete amount upfront?
Does the vendor offer discounts on purchasing more than one product or an integrated solution?
Is there any add on services provided by the vendor?
Does the vendor charge for system upgrades?
Does my current hardware require any upgrades?
Are there any charges for customized workflow templates?
Will the implementation of the new EHR be easy?
The implementation process of a new system is always crucial. Whether the transition is from paper to electronic or one EHR vendor to another, the implementation is always a hassle. Therefore, to avoid the headache, discuss a transition plan with the vendor to check if they are up to the challenge.
Praxis Review
25 years ago, Praxis EMR was born out of a need for better medicine. Modern-day software is based on templates that don't provide you with the tools needed to practice easier and more effectively; it's time they changed this. Instead of relying on hacky old boiler-plate programs designed by committee – which never get any smarter as long as they have an unlimited budget, they created Concept Processing AI-powered artificial intelligence capable of not only learning from what we do but getting faster every single day while being customized per specialty.
If you're looking for an EHR system that will make your life easier, then Praxis is the perfect fit. Most clients were struggling with template systems before they found out about them and they have helped countless physicians like yourself save valuable time in charting day after day. The goal at Praxis MRO software engineering team was always to provide a healthcare practitioner's dream environment – one where they do what they love most while improving patient outcomes too. With their cutting-edge technology backed by over 10 years of experience working on some of America's top hospitals as well as hundreds of smaller practices around.
Ask them the following questions:
What is the timeline for EHR implementation?
Will the implementation starts right after the contract is signed?
Does the vendor provide onsite training to the practice staff?
What assistance can the vendor provide for transferring data?
What support do I receive during and after the implementation?
Is there any cost for customer support?
Purchasing a Cloud-based EHR will enable you to avoid a lot of implementation hassle and will prove to cost-effective for the practice; therefore, before making any decision find out if your practice can afford a server-based system.
Buying Tips for Electronic Medical Records Software – EMR
For hospitals, dental offices, primary care, or health care facilities there are many benefits and advantages to Electronic Medical Records and you need the best practice management software solution and EMS billing service available. The new move towards electronic medical records is taking off slowly as doctor's surgeries change from paper records to electronic media. A distinct advantage with electronic medical records is you don't need to consider storage space in your office for paper records. Filing systems can take a lot of space that can be put towards looking after more patients and providing a better service. The transition from paper to electronic storage can be a difficult time as all staff including doctors get used to a new system of keeping records. By having an electronic medical record system you are offering a better level of care for all of your patients as more information can be stored electronically.
Advantages of having  Electronic Medical Records Software (EMR Medical Records) far outweigh the disadvantages of implementing the system. You need less space, health care records are easier and quicker to access, improved accuracy in collecting data as most systems have prompter's to make all information complete, reduced overhead costs as less staff are needed and you don't need to keep buying supplies and risk management of patients can be done more effectively. Some medical records have been created for specialists and you will need to look carefully at each system to determine which one is right for your practice. Also, some are designed for large practices with several medical personnel and others are designed for a practice with a few general practitioners. The more extensive the package is, the more expensive it will be.
Cerner Review
Cerner Corporation is an American supplier of health information technology services, devices, and hardware. As of February 2018, its products were in use at more than 27,000 facilities around the world. The company had more than 29,000 employees globally, with over 13,000 in Kansas City, Missouri. Its headquarters are in the suburb of North Kansas City, Missouri.
At Cerner, they have been working in the healthcare industry for over 40 years. They use cutting-edge technology to create solutions that connect people with their communities and hospitals around the world – from within a single facility or across multiple locations regardless of whether they are clinical professionals like nurses who work tirelessly day after day; finance staff members ensuring all costs incurred by patients during treatment sessions qualify under insurance guidelines while keeping records organized so timely reporting is easy as pie; operational experts responsible making sure everything runs smoothly including food service providers when it comes time lunchtime arrives, at last, there's someone there ready to help.
Cerner empowers its clients with the information they need to make informed decisions for better management of operations while armoring clinicians who provide smarter care. They help healthcare organizations disrupt an industry and transform how care is delivered; all in order that you can be successful.
Your electronic medical records system can also include the billing procedures to make a complete electronic medical health record system.
For a medical billing service, one tip when purchasing the best electronic medical records software is to decide if you want it to include the billing process. You may already have an electronic billing company that works well and if you like this system, look at just buying a medical record package.
Another tip is to not pay any money until the system is up and working to your satisfaction. You need to know that the system will not interrupt workflow practices and be easy for everyone to use. Also, you will need to negotiate a payment plan for a third-party monitored system. This is often done by larger practices that have many different medical specialists accessing other medical offices such as Imaging and blood tests.
Chart Logic Review
Since 1994, ChartLogic has seen positive growth and expanded its software suite from the first Meaningful Use Certified EMR in America to a complete ambulatory EHR suite including electronic health record systems that help practices improve patient care. They continue adding products so you can keep your practice running as efficiently possible while still meeting all of these needs for patients.
ChartLogic has made it easier than ever to capture and organize your every encounter with patients. Their EHR software is robust, but also easy-to-use so you can get back in the flow of work quickly.
With a straightforward flow of information, this EHR / EMDR Software note is easy to complete. From medical history and diagnosis codes on one screen or referral reply letters in seconds with just a few clicks – you'll never have an accounting problem again.
Finally, when it comes to EMR Software you also need to make sure that you have a good internet connection that is reliable to all of the places you need to access. This can make a huge difference in the timing of patient work if the connection is always dropping out and you need to constantly look at reconnecting.
Electronic Medical Records