Sound Telecom Review | Pros, Cons, & Options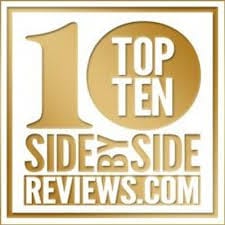 Sound Telecom
6363 7th Ave S
Seattle, WA 98108
www.sound-tele.com
(206) 774-7800
Overall Review: Answering Services, Call Center Services, Business Voicemail
What We Know About Sound Telecom
Pros and Cons About Sound Telecom: Sound Telecom consistently ranks at the top of the lists of the best answering services in the industry, and it all boils down to their focus on customer service. That is not to say that they're not one of the top service providers in the field, because they are. It's simply that when listing pros and cons for Sound Telecom, the list of pros almost always opens with a focus on the customer service that they provide to both you and your clients, because the company's focus to detail in this particular area is truly outstanding.
Another reason that Sound Telecom ends up near the top of our best answering services is their excellent bilingual services. If you have a large Spanish speaking client base, or if you're hoping to expand to be able to serve that community, then the bilingual service offerings from Sound Telecom may fit your needs very well.
Sound Telecom also offers services beyond simple answering services. They also offer inbound call center services and even technical support options. So if you're looking to craft a ground-up solution that will be able to address all your customers concerns when they make their first call to your company, Sound Telecom has the services to make this possible.
Estimated Annual Sales: $3 Million
Employee Size: 110+
Year Business Started: 1986
Credit Score: A+
Major Clients: AFLAC, American Red Cross,  Century 21, Hertz Equipment Rental, Microsoft

Back To Top 10 Answering Service Review
More About Sound Telecom: 100% US-Based Agents, Business Voicemail, Live Chat Services, Reminder Call Service, Pager Services, Bilingual Operators