MAP Communications Review | Pros, Cons, & Options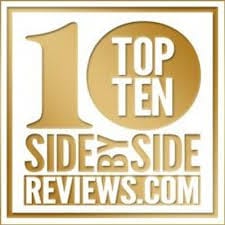 MAP Communications
840 Greenbrier Circle
Chesapeake, VA 23320
www.mapcommunications.com/
(757) 424-1191
Overall Review: Top 10 Answering Service / Call Center Services
What We Know About MAP Communications
Answering Service, Appointment Setting, Call Center Services, Order Processing, Virtual Receptionist
MAP Communications is a U.S. based and 100% employee-owned so each and every MAP employee is financially vested in your success. They have the most experienced and compassionate team of receptionists and managers in the answering service and call center industry and they have our own in-house software and development team, which translates into maximum redundancy and greater flexibility in the services and features they can create for their customers on the fly.
Estimated Annual Sales: $20 Million+
Employee Size: 500+
Year Business Started: 1991
Credit Score: A+

Back To Top 10 Answering Service Review
MAP Communications Informational Video
A Comprehensive Review and Evaluation of MAP Communications Services: Quality, Advantages, and Disadvantages
In the era of digitization, effective communication plays an essential role in the success of any business. Many enterprises have started to rely on services that offer comprehensive communication solutions to improve their efficiency and productivity. Amongst these, MAP Communications stands out as a leading provider. In this article, we will review, evaluate, and compare the services offered by MAP Communications, paying close attention to their quality, advantages, and disadvantages.
MAP Communications: A Brief Overview
MAP Communications is a leading US-based company providing call center and answering services. With a rich history spanning several decades, it has positioned itself as an integral tool for businesses in managing their communication channels effectively. Let's evaluate the spectrum of services they provide.
Evaluation of Services
MAP Communications provides a broad array of services designed to cater to the different needs of businesses. These include:
24/7 Answering Services: MAP Communications ensures that businesses are reachable round-the-clock, offering immediate responses to customers and clients. Whether it's an emergency call or a general inquiry, their professionals handle each call with care.
Virtual Receptionist Services: This service provides a professional face to the businesses in dealing with clients. The virtual receptionist manages call routing, appointment scheduling, and general inquiries.
Call Center Services: They offer comprehensive call center solutions, including customer service, tech support, and outbound calling services, which enables businesses to focus more on their core activities.
Disaster Recovery Services: In case of emergencies or catastrophic events, this service ensures the continuity of business operations by managing communication channels effectively.
Quality Evaluation
The quality of services offered by MAP Communications is generally commendable. They focus on delivering personalized, immediate responses that not only help businesses retain their existing customers but also attract new ones. The agents are trained professionally to understand and empathize with customer needs, thereby providing high-quality customer service.
Advantages and Disadvantages
Like any other service, MAP Communications also has its advantages and disadvantages.
Advantages
24/7 Availability: One of the most significant advantages is the round-the-clock availability, ensuring that no call goes unanswered.
Trained Professionals: The staff comprises trained professionals who understand the nuances of customer service, which greatly helps in customer retention and satisfaction.
Scalability: MAP Communications provides scalable solutions, making it ideal for businesses of all sizes.
Wide Range of Services: The broad spectrum of services offered means businesses can choose the solutions that best suit their needs.
Disadvantages
Cost: For some small businesses, the cost of using MAP Communications can be a hurdle. However, considering the return on investment, many still find it worthwhile.
Dependency: While relying on an external service provider for communication needs, there could be a certain level of dependency which might be a potential disadvantage.
Conclusion: A Comparative Overview
When comparing MAP Communications to other service providers in the market, they stand out due to their extensive service offerings, high-quality customer service, and 24/7 availability. Though there are a few disadvantages, such as cost and dependency, the benefits generally outweigh them.
In conclusion, MAP Communications offers a robust set of services designed to streamline the communication channels of a business. Their emphasis on quality and customer satisfaction has helped them maintain a strong presence in the market. As we continue to move towards a more digital and connected business environment, services like these will become increasingly vital for businesses to thrive.
Have you done business with MAP Communications? Tell us about your experience below and help other consumers know what to expect. Did you have any problems? Were they resolved to your satisfaction? Would you recommend them to our visitors looking for answering services or call center services?

MAP Communications Review