Ruby Receptionists Review | Pros, Cons, & Options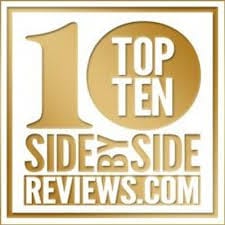 Ruby Receptionists
805 SW Broadway #900
Portland, OR 97205
www.callruby.com/
(866) 611-7829
Overall Review: Top 10 Answering Service / Call Center Services
What We Know About Ruby Receptionists
Answering Service, Appointment Setting, Legal Intake
Ruby Receptionists team of smart, charming "Rubys" is up to the challenge. Their mission is to preserve and perpetuate real, meaningful connections in an increasingly technology-focused, virtual world. They see the fruits of our labor in positive feedback from callers and clients, and their many awards: from being an eight-time "Fastest Growing Company in Oregon" to their crowning achievement of being named a top 5 Best Small Company to Work for in the U.S. by FORTUNE Magazine four years running.
They are a team, and the goal of our sport is success—success for their clients, for their team members, and for everyone we interact with every day. Their clients don't view us as faceless operators, but part of their team, and they view them as part of theirs. They consider the big picture in every action, and choose the path that provides the most benefits for all involved. It is not one superstar that makes their company work. They are all connected and we depend on each other. They create special times together.
Estimated Annual Sales: $4 Million
Employee Size: 50+
Year Business Started: 2003
Credit Score: A+
Principal: Jill Nelson, Owner

Back To Top 10 Answering Service Review
Ruby Receptionists Informational Video
An In-depth Review and Evaluation of the Services Offered by Ruby Receptionists
In a world dominated by digital technology and internet-driven business dynamics, the provision of high-quality customer service is paramount. Among the many companies that strive to offer this service, Ruby Receptionists stands out. It offers businesses a unique blend of traditional receptionist services powered by advanced technology, ensuring each call is handled with utmost professionalism. This article will critically review, evaluate, and compare the services provided by Ruby Receptionists. We will analyze the quality of their service, the advantages and disadvantages of partnering with them, and compare their offerings to other similar services in the market.
Review and Evaluation
Ruby Receptionists, based in Portland, Oregon, has served businesses across a multitude of industries since 2003. The company's primary service is providing virtual receptionists who handle customer calls with a personal touch, providing a friendly and professional impression. They offer a wide range of services, including live call answering, call forwarding, customer service, appointment scheduling, and message taking. These services help businesses maintain a professional image while ensuring they never miss a customer call or opportunity.
One of the most impressive aspects of Ruby Receptionists is its dedication to providing a high-quality service. The company goes the extra mile in hiring its staff, providing rigorous training to ensure that every receptionist understands the importance of creating a positive experience for each caller. This commitment is reflected in their customer feedback, with many clients commending the professionalism, responsiveness, and friendliness of Ruby's receptionists.
Comparison
Comparing Ruby Receptionists with other similar services, there are several factors that set them apart. Unlike many other companies, Ruby Receptionists emphasizes a friendly, personable service that gives the impression of a traditional, on-site receptionist. This level of personalized service can significantly enhance the caller's experience, making them feel valued and respected. Moreover, Ruby Receptionists integrates its service with a sophisticated mobile app, enabling users to manage their calls, messages, and appointments with ease.
Advantages
There are numerous advantages to using Ruby Receptionists. The first, and perhaps most obvious, is the convenience of having a reliable team handle your calls, freeing up your time to focus on more pressing matters. The company's dedication to providing a high-quality, personal service ensures that your customers will always be treated with respect and professionalism.
The technology used by Ruby Receptionists is another major advantage. With the Ruby mobile app, you can manage your messages and appointments on-the-go. The app also allows you to provide instructions to receptionists, view call history, and access all of your call data, ensuring that you stay connected and informed at all times.
Disadvantages
While there are many benefits to using Ruby Receptionists, it is also worth considering the potential disadvantages. One of these is the cost. While the pricing is reasonable given the high-quality service provided, it may be prohibitive for smaller businesses or those with tight budgets. Additionally, while the service is available 24/7, it's important to remember that it operates on Pacific Time, which might create minor scheduling complications for businesses operating in different time zones.
Conclusion
In conclusion, Ruby Receptionists offers a unique service that blends the personable touch of traditional receptionists with the efficiency and convenience of modern technology. This review and evaluation highlight the high quality of their service, the advantages of their personal touch, sophisticated technology, and their few minor drawbacks. When compared to other similar services, Ruby Receptionists demonstrates a clear commitment to elevating the customer experience and enhancing business operations.
Have you done business with Ruby Receptionists? Tell us about your experience below and help other consumers know what to expect. Did you have any problems? Were they resolved to your satisfaction? Would you recommend them to our visitors looking for answering services or call center services?

Ruby Receptionists Review