Ruby Receptionists Review | Pros, Cons, & Options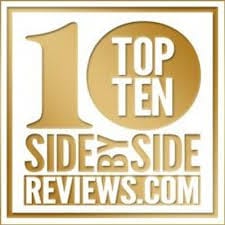 Ruby Receptionists
805 SW Broadway #900
Portland, OR 97205
www.callruby.com/
(866) 611-7829
Overall Review: Top 10 Answering Service / Call Center Services
What We Know About Ruby Receptionists
Answering Service, Appointment Setting, Legal Intake
Ruby Receptionists team of smart, charming "Rubys" is up to the challenge. Their mission is to preserve and perpetuate real, meaningful connections in an increasingly technology-focused, virtual world. They see the fruits of our labor in positive feedback from callers and clients, and their many awards: from being an eight-time "Fastest Growing Company in Oregon" to their crowning achievement of being named a top 5 Best Small Company to Work for in the U.S. by FORTUNE Magazine four years running.
They are a team, and the goal of our sport is success—success for their clients, for their team members, and for everyone we interact with every day. Their clients don't view us as faceless operators, but part of their team, and they view them as part of theirs. They consider the big picture in every action, and choose the path that provides the most benefits for all involved. It is not one superstar that makes their company work. They are all connected and we depend on each other. They create special times together.
Estimated Annual Sales: $4 Million
Employee Size: 50+
Year Business Started: 2003
Credit Score: A+
Principal: Jill Nelson, Owner

Back To Top 10 Answering Service Review
Ruby Receptionists Informational Video
Pro's And Con's
Have you done business with Ruby Receptionists? Tell us about your experience below and help other consumers know what to expect. Did you have any problems? Were they resolved to your satisfaction? Would you recommend them to our visitors looking for answering services or call center services?
Ruby Receptionists Review